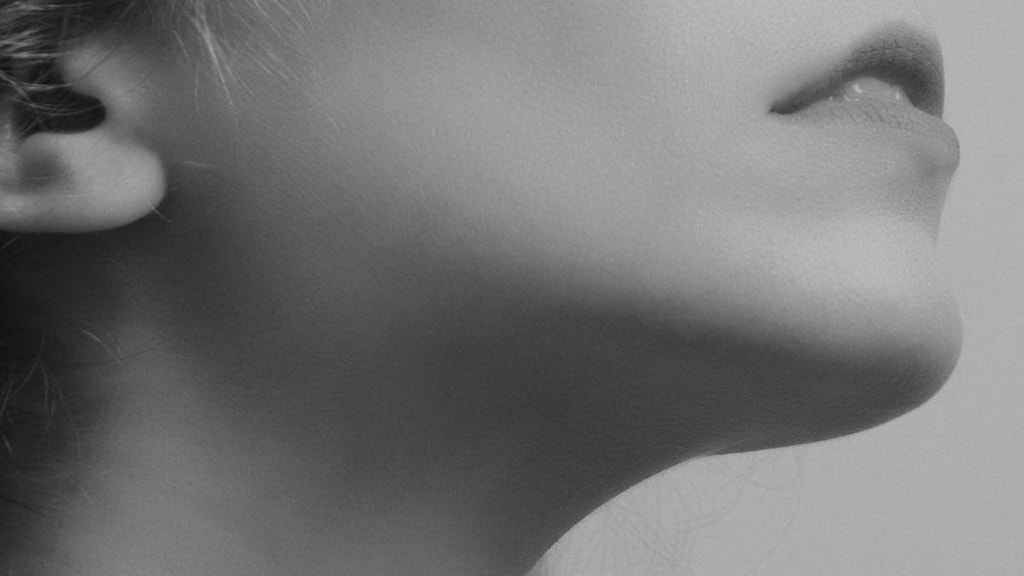 What is thyroid disease?
Thyroid disease is any condition that affects the thyroid gland. The most common thyroid diseases are hypothyroidism (low thyroid hormone levels) and hyperthyroidism (high thyroid hormone levels).
Hypothyroidism is a condition where your thyroid gland doesn't produce enough thyroid hormones to keep your metabolism and other body processes functioning at a good level
Hyperthyroidism is a condition where too much thyroid hormones are produced, and the body uses energy faster than it should.
Women are five to eight times more likely than men to develop thyroid disease.
What causes thyroid disease?
Your thyroid gland is a small butterfly-shaped gland that is located on the front part of your lower neck. It controls your metabolism, which is essentially how the cells in your body use energy gained from food.
A properly functioning thyroid maintains the right amount of hormones needed to keep the body's metabolism functioning at a satisfactory rate. As thyroid hormones are used, the thyroid creates more to replace what has been lost.
Levels of thyroid hormone in the body are monitored and controlled by the pituitary gland. The pituitary gland is a pea-size gland that is attached to the base of the brain. If it senses that thyroid levels are too low or too high, it adjusts its own hormone (called thyroid-stimulating hormone [TSH]), which tells the thyroid what to do.
Many different conditions can cause hypothyroidism, such as:
Thyroiditis: An inflammation of the thyroid gland
Hashimoto's thyroiditis: This is an autoimmune disease where the body inappropriately attacks the thyroid gland, causing inflammation
Childbirth (postpartum thyroiditis): Affects 5 to 9% of all women who have given birth. Usually temporary
Iodine deficiency: The thyroid gland requires trace levels of iodine to produce hormones. The use of iodized salt has virtually eliminated this cause around most of the world
Congenital non-functioning thyroid gland: One in 4,000 newborns are born with a non-functioning thyroid. Screening tests at birth can detect this problem, otherwise, the child will become physically and mentally retarded.
Conditions that may cause hyperthyroidism include:
Graves' disease (also called diffuse toxic goiter): An autoimmune condition that causes an overactive thyroid
Toxic nodules: These are small pockets of tissue that are overactive within the thyroid. A single nodule is called toxic autonomously functioning thyroid nodule; multiple nodules are called toxic multi-nodular goiter
Thyroiditis: This is mostly an autoimmune disease, caused by antibodies attacking the thyroid, causing inflammation and damaging the thyroid cells. It can be painful or painless (the painless variety is common after childbirth)
Excessive iodine is found in some medicines such as amiodarone (37% iodine by weight), Lugol's solution, and some cough syrups.
What are the symptoms of thyroid disease?
Symptoms of hypothyroidism can be vague and may be confused with other conditions.
More common symptoms of hypothyroidism include:
Low thyroid levels cause your metabolism to become sluggish, which in turn lowers your body temperature, slows your heart rate, and decreases the rate in which you burn calories.
Greater sensitivity to cold
A slow heart rate
Fatigue
Dry hair and hair loss
Dry skin
Unexplained weight gain or difficulty losing weight
Changes in the menstrual cycle
Constipation
Depression
Carpal tunnel syndrome
Swelling of the thyroid gland.
One in every 3000 to 4000 babies are born with hypothyroidism. This is called congenital hypothyroidism and occurs because the thyroid gland does not develop or function properly. It is usually permanent and lifelong.
Symptoms may not be obvious and may include:
Poor feeding
Cold hands and feet
Extreme sleepiness
A weak or hoarse cry
Constipation
Little or no growth
Poor muscle tone (floppy infant)
Persistent jaundice
Puffy face or a swollen tongue
Stomach bloating.
Symptoms for hyperthyroidism include:
Anxiety
Enlarged thyroid gland
Heat sensitivity
Irritability
Light or infrequent menstruation
Muscle weakness or tremors
Sleep disturbances
Vision problems
Weight loss.
Symptoms of hyperthyroidism may include:
Agitation
Anxiety
Diarrhea
Excessive sweating
Heart palpitations or an irregular heart rate
Heat intolerance
Increased bowel movements
Tiredness
Tremors
Weakness
Weight loss.
How is thyroid disease diagnosed?
Make an appointment with your doctor if you suspect your thyroid levels may be low or high, or if your baby has symptoms of hypothyroidism.
Your doctor will examine your neck and inspect your thyroid gland which may be enlarged. Your heart rate may be checked as well as your knee and ankle reflexes to see if they respond more slowly.
Blood tests that measure the levels of thyroid hormones and serum TSH will be ordered, and possibly other tests such as those for cholesterol which is often abnormal in people with thyroid disease. Your doctor will make a diagnosis based on the results of all these tests.
How is thyroid disease treated?
Hypothyroidism is treated by replacing the missing thyroid hormones with oral synthetic thyroid hormones, such as levothyroxine, liothyronine, or liotrix. Pregnant women may need higher dosages of thyroid hormone during pregnancy, and some foods and medications can affect the absorption and levels in the blood of replacement thyroid hormones.
Treatments for hyperthyroidism may include:
Radioactive iodine: This causes the thyroid gland to shrink and excessive radioactive iodine disappears within weeks to months
Anti-thyroid medications, such as methimazole and propylthiouracil. These preventing the thyroid gland from producing excess amounts of hormones
Beta-blockers: These may ease symptoms of hyperthyroidism such as tremor, rapid heart rate, and palpitations
Surgery (thyroidectomy) plus lifelong thyroid replacement therapy
Artificial tears and lubricants for those with Graves' ophthalmopathy.