How to keep cool and survive a heatwave
Reviewed by Medicine.com on August 31, 2022
Written by Cara Le Mouton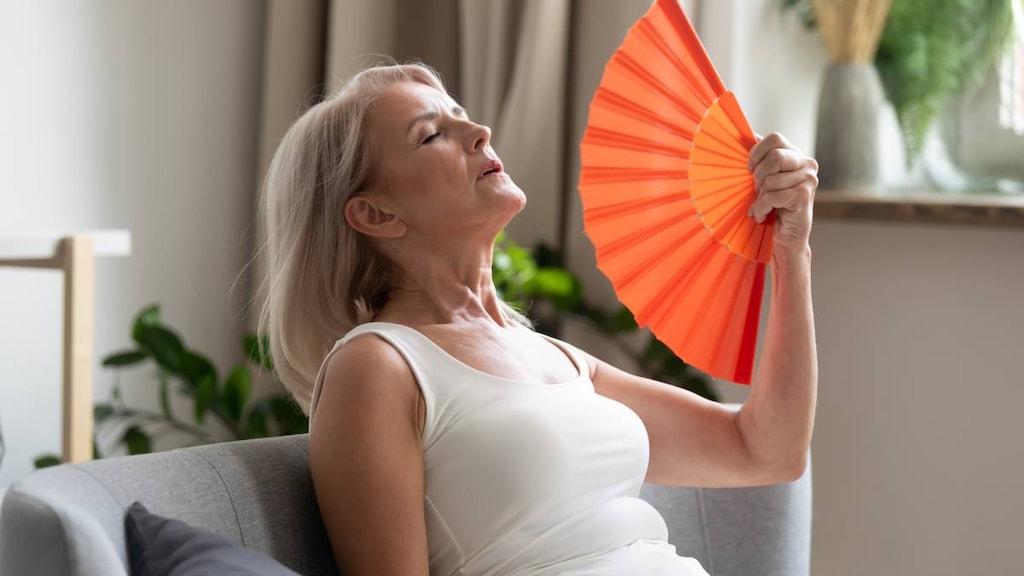 Heatwaves are becoming more frequent and longer worldwide. The rising temperatures and humidity can put you at risk of dehydration, overheating, and developing a heat-related illness such as heat stroke, heat cramps, or heat exhaustion.
In hot weather, your body has to work harder to keep you cool. Sweating plays an essential role in helping you stay cool. When you don't produce enough sweat your body temperature rises putting you at risk of a heat-related illness.
Extremely high temperatures can also worsen existing conditions you may have, cause permanent injuries such as damage to your brain or vital organs, and in some cases can be fatal if no precautions are taken.
Older adults, babies and young children, people with disabilities or bedbound, and sick or overweight people are more at risk from extreme heat.
Heat-related conditions can be prevented by taking precautions. Here are some ways of keeping yourself cool during a heatwave.
Look out for the signs of a heat-related illness
Be prepared by learning the signs of heat-related illnesses and what you can do to help if you or someone else is showing symptoms. Having first aid knowledge and knowing CPR are good skills to have too.
Signs to look for

Heat stroke

Call emergency services immediately

High body temperature (103°F/40°C or higher)
Headache
Dizziness
Fast shallow breathing
Red, hot, or dry skin (no sweat)
Dry, swollen tongue
Fast, strong pulse
Nausea or vomiting
Confusion, slurred speech or poor coordination
Loss of consciousness (passed out)
Seizures or coma

Heat exhaustion

Heavy sweating
Pale skin (cold and clammy)
Fast, shallow breathing
Fast, weak pulse
Tiredness or weakness
Headache
Dizziness
Muscle cramps
Nausea or vomiting
Fainting

Heat cramps

Heavy sweating while exercising
Muscle pain and spasms

Heat rash

Groups of small red blisters on your skin (usually found on your chest, groin, neck or the creases in your elbow)

Dehydration

Feeling thirsty
Dizziness or light-headedness
Dry mouth, lips and eyes
Tiredness or weakness
Dark or bright yellow urine that is strong smelling
Loss of appetite
Fainting
What should you do if someone is suffering from a heat-related illness?
Move them to a cooler place
Keep them still and calm
Place cool cloths on the skin or have them take a cool bath or shower to help lower a high temperature
Loosen any tight clothing and remove excess clothing like a jacket or jumper/sweater
Have them take small sips of water or oral rehydration drinks
Do not give someone with heat stroke anything to drink
If it is a heat rash, keep it dry and apply a powder such as baby powder to help soothe the rash
Stay with them till they feel better or medical help has arrived if needed
If you are alone and suffering from any of the symptoms of heat exhaustion and heat stroke, follow the steps above and call a friend or relative to help you, or call for medical help if needed
Call 911 emergency services immediately in the case of heat stroke. Seek medical help if symptoms get worse or last longer than an hour for other heat-related illnesses.
Keep hydrated
Drinking plenty of water, even if you are not thirsty, is essential during a heatwave. The fluid and salts that you lose through sweating need to be replaced to avoid dehydration.
Adults should aim to take in about 2.7-3.7L (11.5-15.5 cups) of water a day, although you may need more depending on whether you are exercising, working outdoors, have certain medical conditions, or take certain medications.
Water is the main go-to for keeping hydrated, however, you can also get water and salts from food such as melons, berries, citrus fruits, cucumbers, lettuce, and celery. Beverages with electrolytes can also help prevent dehydration.
It is best to limit or avoid drinks high in sugar, caffeinated drinks and alcoholic beverages as they can cause dehydration.
Plan your day
Before heading out for the day it is a good idea to plan ahead to avoid being in the heat for too long. Remember to:
Check what the day's temperature and humidity levels will be
Work out how many hours you will be outdoors
Research the area you are visiting and note down any shaded areas, air-conditioned places, or bodies of water (such as a beach or pool) where you can take respite from the heat if needed
Choose loose and light clothing
Wear a wide-brimmed hat or take an umbrella to keep your face and head protected from the heat
Put on sunscreen and regularly re-apply it during the day
Take plenty of water with you. Put ice cubes in your drink bottle, or use an insulated drink bottle to keep the water colder for longer
Pack a spray bottle filled with cool water and spritz your face or body when you are feeling too warm
Limit physical activity during the hottest part of the day
Try and limit or avoid doing physical activity outside during the hottest part of the day. If you work outdoors, are going on a walk or hike, or are participating in a sports event try to schedule it for earlier or later in the day when it is cooler. Avoid being outdoors at midday, as it is the hottest part of the day.
It is important to keep hydrated, wear a hat and light-weight clothing that protects you from the sun. Remember to pace yourself during the day and take breaks in cool places when you are starting to feel too hot.
Keep your home cool
Your home is a place where you spend a lot of your time and it's important to keep it as cool as possible, especially at night to get a good night's sleep. Here are some ways to keep your home cool:
Put block-out curtains or a dark blanket or sheet over the windows to keep the heat out
Put up window reflectors that are designed to reflect the heat away from the house
If you have an air conditioner, make sure it is in working order. If you have a window air conditioner place insulation around it to keep the cool air in
Seal any gaps around windows or doors with weather strips, felt, or tape
Limit using your oven and stove top to avoid adding heat to your home
Keep windows closed during the day and open them at night to allow in cooler air
Use ceiling fans or portable electric fans to circulate air only if it is cooler indoors than outdoors, otherwise you are just circulating hot air
Tips for getting sleep during a heatwave
Getting a good night's sleep is important for your physical and mental health. During a heatwave, this may feel impossible.
If you are struggling to fall asleep try sleeping in the coolest room in your house, which is often on a lower floor if you have a two-story home. Opening the windows at night lets the cooler night air in and may help cool the room down. If you have a ceiling fan put it on to circulate the cooler air.
Take a cool shower or bath before heading to bed and keep to your usual bedtime routine. Don't be tempted to throw off the covers at night either as your body temperature drops during sleep and requires some cover to keep it even. Use a thin sheet instead of a duvet or quilt.
Other important information and tips for coping in a heatwave
Never leave children or pets unattended in a hot vehicle or hot environment. They are unable to cool themselves down and can overheat and dehydrate quickly.
Do not take your dog out walking on pavements or asphalt as it will be too hot for their paws.
Regularly check in on your elderly relatives, neighbors and friends or family who live alone. Make sure they have all that they need to keep themselves cool.
Keep an eye on the news for the day's forecast and listen out for any advice or warnings issued by authorities.
If you do not have air conditioning or there is a power outage, head to a shopping mall, public library, or public cooling center in your area.
Stay indoors or in shaded areas as much as you can.
Have a bottle of cold water with you at all times and drink, drink, drink - keep that hydration up.
Eat cool and light meals - include water-based fruits and vegetables into your meals if possible. Sneak in the occasional ice-block too.
Apply sunscreen regularly to yourself and your children when outdoors.
Have some provisions in place in case of a power outage. Store some bottles of water for drinking and bathing and place ice packs in the freezer. Have a battery-powered charger handy to charge your phone in case you need to call for emergency services.
Bottom line
Heat waves can be dangerous if you do not take precautions. If you are venturing outdoors at all during a heatwave make sure to keep hydrated and stay in the shade. If possible, stay somewhere it is cooler and remember to keep an eye on people who are more vulnerable to the heat including children and the elderly.
Listen out for and follow any instructions from authorities regarding your health in a heatwave. Seek medical attention right away if you or someone with you is suffering from heat stroke.