Barrier Contraceptives
Reviewed by Medicine.com on May 17, 2022
Written by Carmen Fookes, BPharm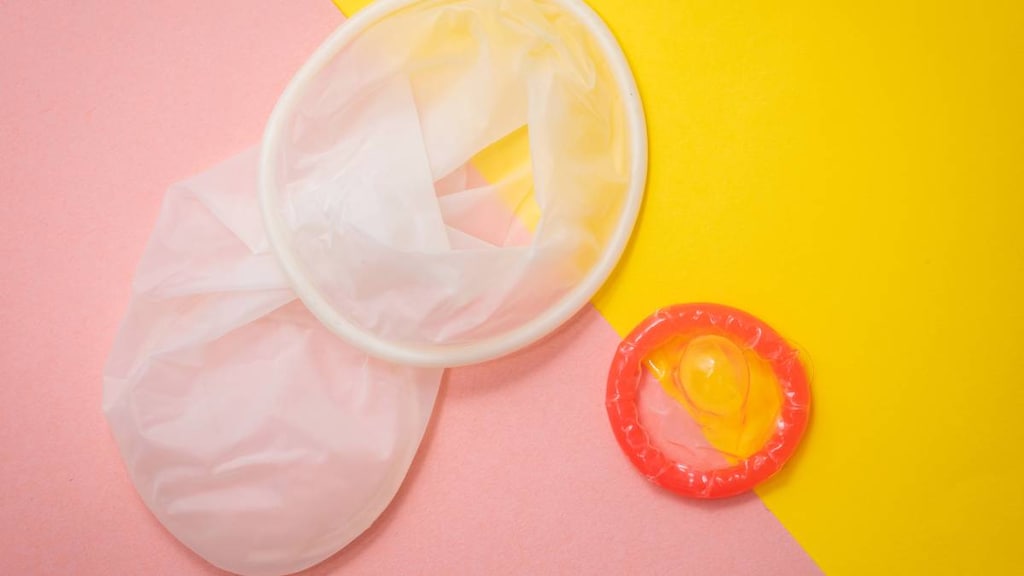 Barrier contraceptives include condoms and diaphragms and they work by physically blocking the access of sperm to a woman's uterus. They include condoms, diaphragms, cervical caps, contraceptive sponges, and spermicides.
Condoms
Condoms are thin covers worn over the penis (male condoms) or inside the vagina (female condoms) during sexual intercourse.
Male condoms
A condom is a thin cover worn on the penis during intercourse. Using a condom will help prevent:
Female partners from becoming pregnant
Getting an infection spread through sexual contact, or from giving one to your partner. These infections include herpes, chlamydia, gonorrhea, HIV, and warts
The male condom is a thin cover that fits over a man's erect penis. Condoms are made of:
Animal skin (This type does not protect against the spread of infections.)
Latex rubber
Polyurethane
Condoms are the only method of birth control for men that are not permanent. They can be purchased at most drugstores, in vending machines in some restrooms, by mail order, and at certain health care clinics. Condoms do not cost very much.
If the sperm contained in a male's semen reach a woman's vagina, pregnancy may occur. Condoms work by preventing sperm from coming in contact with the inside of the vagina.
If condoms are used correctly every time intercourse occurs, the risk of pregnancy is around 3 out of every 100 times. However, there is a higher chance of pregnancy if a condom:
Is not used correctly during sexual contact
Breaks or tears during use
Condoms do not work as well at preventing pregnancy as some other forms of birth control. However, using a condom is much better than not using birth control at all.
Some condoms contain substances that kill sperm, called a spermicide. These may work slightly better to prevent pregnancy.
A condom also prevents the spread of certain viruses and bacteria that cause diseases.
Herpes may still be spread if there is contact between the penis and the outside of the vagina.
Condoms do not fully protect you from the spread of warts.
Female condoms
The female condom is a device used for birth control. Like a male condom, it creates a barrier to prevent the sperm from getting to the egg.
The female condom protects against pregnancy. It also protects against infections spread during sexual contact, including HIV. However, it is not thought to work as well as male condoms in protecting against STIs.
The female condom is made of a thin, strong plastic called polyurethane. A newer version, which costs less, is made of a substance called nitrile.
These condoms fit inside the vagina. The condom has a ring on each end.
The ring that is placed inside the vagina fits over the cervix and covers it with rubber material.
The other ring is open. It rests outside of the vagina and covers the vulva.
The female condom is about 75% to 82% effective with normal use. When used correctly all of the time, female condoms are 95% effective.
Female condoms can fail for the same reasons as male condoms, including:
There is a tear in a condom. (This can occur before or during intercourse.)
The condom is not put in place before the penis touches the vagina.
You do not use a condom each time you have intercourse.
There are manufacturing defects in the condom (rare).
The contents of the condom are spilled as it is being removed.
Diaphragm
Diaphragms are dome-shaped bowls made of thin, flexible silicone that sits over the cervix, the part of the uterus that opens into the vagina. It covers the cervix so sperm can't get in and fertilize an egg.
A diaphragm keeps sperm from entering the uterus by covering the cervix. For added protection, spermicide is put into the bowl of the diaphragm and along its edges before it's inserted. The diaphragm is placed high into the vagina so it covers the cervix.
The diaphragm can be put in up to 2 hours before having sex, and must be left in place at least 6 hours after sex. The diaphragm should not stay in longer than 24 hours. More spermicide must be used each time a young woman has sex while wearing the diaphragm.
Over the course of a year, 12 out of 100 typical couples who use the diaphragm with spermicide will have an accidental pregnancy.
How well the diaphragm works depends on:
how well it fits
whether a couple uses it every time they have sex
whether spermicide is used appropriately
A diaphragm also needs to be cared for. After each use, it must be washed (with mild soap and water), rinsed, and air dried, then stored in its case. Don't put baby powder or oil-based lubricants (such as mineral oil, petroleum jelly, or baby oil) on the diaphragm. Other vaginal creams, such as yeast infection medicines, also can damage the diaphragm.
A diaphragm should be replaced at least every 2 years. Check it regularly for holes or weak spots, and replace as needed.
Diaphragms do not protect against STDs. Couples having sex must always use condoms along with the diaphragm to protect against STDs.
Cervical Cap
The cervical cap is a flexible rubber cup-like device that is filled with spermicide and self-inserted over the cervix prior to intercourse. The device is left in place several hours after intercourse. The cap is a prescribed device fitted by a health care professional and is more expensive than other barrier methods such as condoms.
Contraceptive Sponge
Vaginal contraceptive sponges are soft sponges covered with a spermicide.
A sponge can be inserted into the vagina up to 24 hours before intercourse.
Follow the specific instructions that came with the product.
Push the sponge as far back into the vagina as possible, and place it over the cervix. Make sure the sponge covers the cervix.
Leave the sponge in the vagina for 6 to 8 hours after having sex.
DO NOT use the sponge if you have:
Vaginal bleeding or are having your period
An allergy to sulfa drugs, polyurethane, or spermicides
An infection in the vagina, cervix, or uterus
Had an abortion, miscarriage, or a baby
How well does the sponge work?
About 9 to 12 pregnancies occur out of every 100 women who use sponges correctly over 1 year. Sponges are more effective in women who have never given birth.
If sponges are not used correctly, the risk of pregnancy is 20 to 25 for every 100 women each year.
Using sponges along with male condoms will reduce the chance of pregnancy even more.
Even by using a sponge alone, you are still much less likely to become pregnant than if you did not use any birth control at all.
Spermicides
Spermicides are chemicals that stop sperm from moving. They come as gels, foams, creams, or suppositories. They are inserted into the vagina before sex. You can buy spermicides in most drug and grocery stores.
Spermicides alone do not work very well. About 15 pregnancies occur out of every 100 women who correctly use this method alone for over 1 year.
If spermicides are not used correctly, the risk of pregnancy is more than 25 for every 100 women each year.
Using spermicides along with other methods, such as male or female condoms or the diaphragm, will reduce the chance of pregnancy even more.
Even by using a spermicide alone, however, you are still much less likely to become pregnant than if you did not use any birth control.
How to use spermicide:
Using your fingers or applicator, place the spermicide deep into the vagina 10 minutes before having sex. It should continue to work for about 60 minutes.
You will need to use more spermicide every time you have sex.
DO NOT douche for at least 6 hours after sex. (Douching is never recommended, as it can cause infection in the uterus and tubes.)
Spermicides do not reduce your chance of an infection. They may increase the risk of spreading HIV.
Risks include irritation and allergic reactions.
Article references
Hirsch, L. The Diaphragm. Kids Health. https://kidshealth.org/en/teens/contraception-diaphragm.html
Female Condoms. Medline Plus. https://medlineplus.gov/ency/article/004002.htm
Condoms Male. Medline Plus. https://medlineplus.gov/ency/article/004001.htm
The cervical cap. Medline Plus. https://medlineplus.gov/ency/imagepages/17033.htm
Vaginal sponge and spermicides. Medline Plus https://medlineplus.gov/ency/article/004003.htm