Does CBD Oil Show Up on a Drug Test?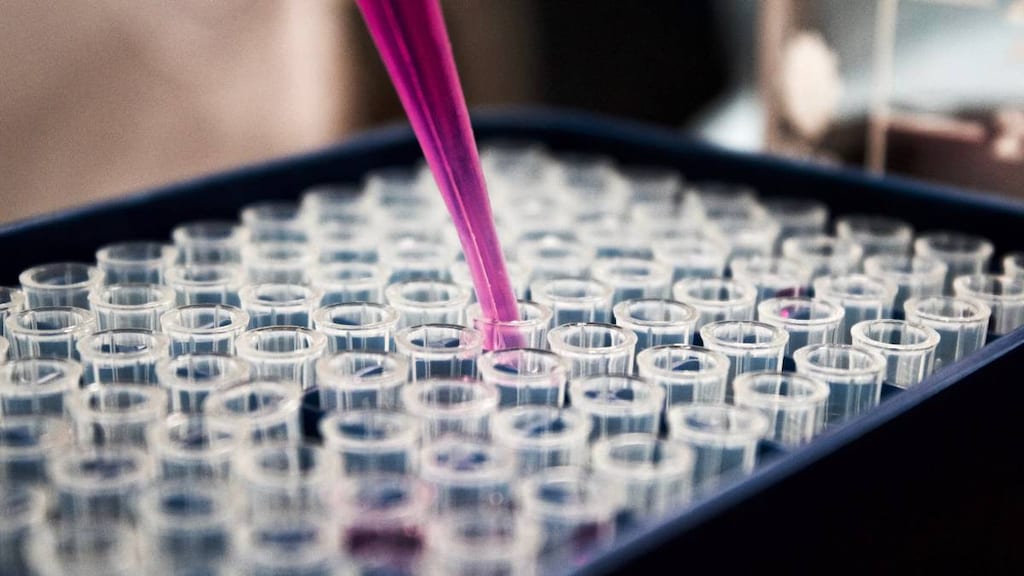 Ever since the passage of the Farm Bill in 2018 that legalized the sale of hemp and hemp products, it seems that products containing cannabidiol, or CBD, are everywhere. This derivative of the marijuana plant has gained a lot of interest for its potential in treating a wide variety of medical conditions ranging from pain, to anxiety and depression.
What is CBD oil?
Though cannabidiol is a chemical found within the Cannabis sativa, or marijuana plant, it differs from the most famous chemical in marijuana, which is delta-9-tetrahydrocannabinol (THC). THC is the chemical within marijuana that will get you high. CBD seems to have medicinal properties just like THC, but without the intoxicating side effects.
Marketers and retailers have certainly tried to capitalize on the medical potential of CBD oil, even if most of its effects are currently unproven. The typical CBD product is an oil, but it's also sold in capsules, extracts, vaporized liquids, gummies and foods, drinks and beauty products. This offers consumers an abundance of options to try a CBD product if they're interested. What's more, they're available at a number of stores, as well as all over the internet.
CBD oil and drug testing
One interesting side effect of the CBD oil phenomenon is that it has greatly complicated workplace drug testing, according to the Society for Human Resource Management. Some individuals may be taking CBD to help them relax, sleep better or for pain management, but their drug test could potentially show up positive for marijuana. As a result, they could potentially be disqualified for employment as a result of taking a fairly benign, non-intoxicating product.
Does CBD oil contain THC?
If you're at all familiar with workplace drug tests or hair follicle tests, then you know that they only test for the THC chemical found within marijuana, not CBD oil. However, when you look at the makeup of many CBD oil products, it becomes a little more clear why they pose problems on drug tests.
Under federal law, products with CBD oil within them are supposed to contain less than 0.3 percent THC, which is a very low amount. However, the Society for Human Resource Management notes that it's possible for someone to fail a drug test with even this low amount of THC in their body.
Another problem is that CBD products are not regulated as closely by the Food and Drug Administration (FDA) as medications. What that means is that just because the product says it contains 0.3 percent or less THC, that doesn't necessarily mean that is actually the case. In fact, a recent article published in the Journal of the American Medical Association found that 43 percent of the CBD oils that they tested had more THC than what it said on the product's label.
Another study at the University of Pennsylvania discovered a similar discrepancy. In that study, researchers discovered that almost 70 percent of the CBD products that they examined were labeled incorrectly by stating that they have more or less CBD oil than what the label claimed. The Penn researchers also noted that the THC content in the products was often mislabeled, as well.
Reasons for a positive test on CBD
Clearly, if you're regularly taking CBD products and have a chance of taking a drug test for employment or other reasons, you may have cause for concern. In fact, even if you're taking a CBD product with the legally acceptable level of THC within it (0.3 percent), that still might be enough for you to fail a drug test or hair follicle test.
And even if you take a CBD product that claims to have no THC contained within it, that's not a guarantee that you're in the clear. Poor regulation of CBD products and the contents within them means that you may be ingesting THC and be completely unaware of it. Even if the CBD product doesn't cause any intoxicating effects, it still could be introducing THC into your body in a manner that puts you at risk of failing a drug test due to CBD.
How to avoid a positive test
For CBD users, this situation can certainly pose a bit of a conundrum. When even products that claim to have no THC are not guaranteed to be safe, it doesn't leave a lot of options for taking CBD products that are assured to pass a drug test.
One strategy that might help, notes the Arthritis Foundation, is to be a very careful shopper when it comes to the quality of the CBD products that you choose. It's not a guarantee that the product won't contain unlabeled THC, but it could increase your odds.
First off, the Arthritis Foundation recommends talking with your doctor about recommendations for CBD oil. It's possible that he or she may have some quality recommendations for your particular ailment that also have accurate labeling. Though CBD oil products do not have to obtain FDA approval, many of them do follow FDA-approved practices for manufacturing pharmaceuticals and supplements. It's a good idea to seek out these types of products.
A couple other tips from the Arthritis Foundation include choosing products that use American-grown ingredients and are manufactured within the U.S. They also recommend avoiding products that make inaccurate claims about their CBD oil products, such as that they can prevent or treat specific diseases. There are also several organizations that regulate CBD oil products and can provide a certificate of analysis, such as the Association of Official Agricultural Chemists (AOAC), American Herbal Pharmacopoeia (AHP) or the US Pharmacopeia (USP). Again, these steps might not guarantee label accuracy, but they can certainly increase your odds.
How employers can approach the CBD challenge
With the explosion in CBD popularity running up against workplace drug testing, the reality is that some of the future burden in this area may fall on employers, notes the Society for Human Resource Management. One strategy that employers can take for a failed drug test is to simply have a conversation with the individual.
If the person says their failed drug test is due to CBD use, and the reasons seem valid, then the employer may want to make an exception. Of course, this type of policy also could create the potential risk of regular marijuana smokers using it to their advantage. However, there are often signs that make it easy to distinguish THC users from CBD users.
From a policy perspective, employers in general may also be softening their stance on drug testing for marijuana. This change may be due not only to the complications presented by CBD, but also to a greater acceptance of marijuana use in general. Two regions in particular, Nevada and New York City, are limiting pre-employment marijuana testing in the future. And some employers are scrapping pre-employment marijuana testing entirely.
The bottom line
Clearly, the risks related to drug testing are something that you need to be aware of if you're a CBD oil user. While taking CBD oil is not a guarantee that you'll fail a drug test, it's certainly something you need to think about, particularly if you're in the process of looking for work with an employer who drug tests regularly.