Your Kidney Cancer Treatment Options
Reviewed by Noelle LoConte, MD on January 17, 2020
Written by Beth W. Orenstein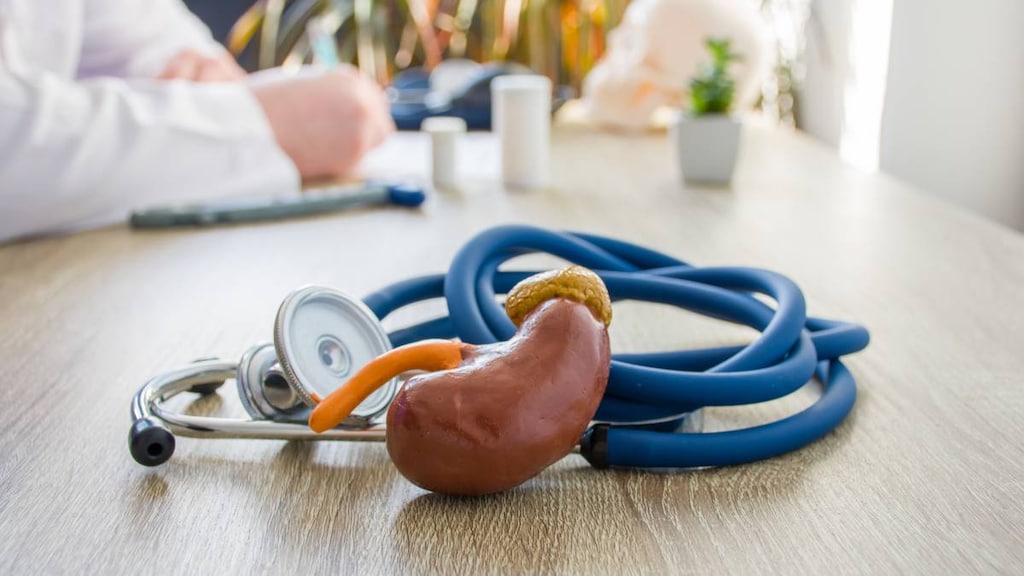 If you've been diagnosed with kidney cancer — a diagnosis that more than 73,000 people in the United States will get this year — your treatment will depend largely on the stage at which your cancer was diagnosed. In addition, though, your treatment team will consider other factors as well, such as your overall health.
Treating stage 1 and 2
At these early stages, kidney cancer is confined to the kidney. It has not grown outside it. A stage 2 tumor may be larger than stage 1, but still within the kidney.
At this point, your doctors are most likely to recommend surgery, known as a nephrectomy, to remove the tumor. Two surgical procedures are possible:
Partial nephrectomy (kidney-sparing surgery). Your surgeon will remove the part of your kidney where your tumor has grown. However, this is only an option if your tumor is small — less than 7 centimeters, or a little less than 3 inches, the American Cancer Society says. The surgeon also will remove some healthy tissue surrounding your tumor. This surgery can be performed minimally invasively, with robotic assistance, or as an open procedure. The advantage of a partial nephrectomy is that it spares your kidney, which reduces the risk for further complications, including kidney failure and the need for dialysis.
Radical nephrectomy (complete nephrectomy). Your surgeon will remove your entire kidney. The surgery also involves removal of a border of healthy tissue and possibly nearby tissues such as lymph nodes, especially if they are enlarged, adrenal glands or other structures. Like kidney-sparing surgery, this procedure can be done minimally invasively through a series of small incisions in the abdomen or as open surgery, which requires an incision in your abdomen or side.
If your cancer is really small, your treatment team may recommend what's known as active surveillance. You undergo ultrasound or CT scans regularly, and more treatment is recommended should it appear that your tumor is growing.
Treating stage 3
At stage 3, kidney cancer has grown and invaded nearby veins in and around the kidney. Also, it may have spread to the fat structures in the kidney or fatty tissue that surrounds it. It's also likely that the cancer has spread to lymph nodes in the area.
Treatment may include:
Complete nephrectomy. Besides removing the kidney, it may also be necessary to remove blood vessels of the kidney and lymph nodes.
Arterial embolization. This procedure blocks the blood supply to your kidney where the tumor is in order to shrink the tumor.
Radiation therapy. This may be needed before or after your nephrectomy.
Clinical trials. Your oncologist may recommend that, as a follow-up to surgery, you enroll in a clinical trial. Options may include a trial for biologic therapy — which involves using medicines to boost your immune system to make it better able to fight off cancer cells.
Treating stage 4
Your kidney cancer is stage 4 if it has spread outside the kidney to multiple lymph nodes and possibly other organs, such as your liver, lungs or bones.
Treatment at this stage may include:
Surgery. Depending on your overall health and how extensively your cancer has spread — if it's limited to one or two spots — you may be a candidate for surgery to remove both your kidney and the areas where it has spread, the American Cancer Society says.
Targeted therapies. Targeted therapies are different from standard chemotherapy drugs and seem to work better in kidney cancer that has spread (metastatic cancer). The drugs are designed to block the growth of new blood vessels that feed the cancers or proteins that the cancer cells need to thrive and grow. Most are pills, but a few are intravenous infusions. These include:

Sorafenib (Nexavar)
Sunitinib (Sutent)
Temsirolimus (Torisel)
Everolimus (Afinitor)
Bevacizumab (Avastin)
Pazopanib (Votrient)
Axitinib (Inlyta)
Cabozantinib (Cabometyx)
Lenvatinib (Lenvima)

Immunotherapy. Immunotherapy drugs are designed to use your own immune system to fight your cancer, the American Cancer Society explains. Drugs in this category include:

PD-1 Inhibitors: Pembrolizumab (Keytruda) and Nivolumab (Opdivo). These drugs target a protein, PD-1, to boost your immune system's response to kidney cancer cells. The goal is to shrink tumors and slow their growth.
Pembrolizumab may be one of the first treatments your doctor suggests for your advanced kidney cancer. It is used with the targeted drug, axitinib. Pembrolizumab is an infusion that's given every three weeks.
Nivolumab is used for recurrent kidney cancer. Also an infusion, it is given intravenously every two, three or four weeks.
PD-L1 inhibitors: Avelumab (Bavencio). These drugs also target a related protein, PD-L1, found on some tumor and immune cells. The goal is again to boost your immune response against cancer cells, shrink your tumors and slow their growth.
If you have advanced kidney cancer, you may be given avelumab every two weeks as an IV infusion with axitinib.

CTLA-4 inhibitors: Ipilimumab (Yervoy). Ipilimumab blocks another protein on your immune cells, CTLA-4, to help keep a check on them. If you have not received treatment for your intermediate or advanced kidney cancer, you may be given four doses of ipilimumab with nivolumab and then nivolumab alone. Ipilimumab is also an IV infusion, spaced every three to four weeks.
Cytokines: Interleukin-2 (IL-2) and Interferon-alfa. Cytokines, small proteins, are meant to boost the immune system overall, the American Cancer Society says. Interleukin-2 and interferon-alfa are man-made cytokines used to treat kidney cancer. They have been shown to shrink tumors in some patients. However, because they can cause serious side effects, they are used for people who can tolerate them and who don't respond to targeted drugs or other types of immunotherapy. Interleukin-2 is an intravenous drug. Interferon-alfa is more effective when combined with the targeted drug bevacizumab. It's an injection that is given three times a week.
Clinical trials. Advanced kidney cancer can be difficult to treat. Your doctors may suggest clinical trials, which can combine targeted therapies, immunotherapy and other new treatments that are under investigation and may be better and more effective than current therapies.
Other treatments for all stages of kidney cancer
If you are not able to have surgery to remove your tumor or your kidney, your treatment team may recommend localized therapies. They may work for some, but there isn't a lot of data supporting them, so they are not standard treatments, according to the American Cancer Society.
Options may include:
Cryoablation. A probe is inserted in the kidney and very cold gasses are passed through it to destroy the tumor.
Radiofrequency or microwave ablation. Using ultrasound or CT scan, a probe is placed near the tumor and high-energy waves are used to heat and destroy the tumor.
Radiation therapy. Radiation therapy is not used very often to treat kidney cancer because kidney cancer cells are not very sensitive to it. However, radiation therapy may be used to help control and alleviate your symptoms if your cancer is advanced. It can shrink your tumor and relieve pressure on nearby organs and nerves that are causing you pain. Your treatment team may suggest daily treatments for several weeks or limited treatments one or two times.
Chemotherapy. Traditional chemotherapy is rarely used for kidney cancer because kidney cancer cells seem resistant to it, according to the Urology Care Foundation. However, your team may recommend chemotherapy if targeted drugs and immunotherapy are not working.
Palliative care may also be appropriate, no matter the stage of your kidney cancer. The American Cancer Society describes palliative care as care that helps you manage your symptoms and the side effects of your treatment. In addition, palliative care can include therapies that help you relax and feel better mentally, including acupuncture, aromatherapy, massage, reflexology and shiatsu.
The key to success
How successful your treatment will be depends largely on the stage at which you were diagnosed, the American Cancer Society says. The five-year survival rate is highest with localized cancer and lowest with cancer that has spread to distant parts of the body.