Lactose intolerance - foods to eat and foods to avoid
Reviewed by Medicine.com on September 25, 2020
Written by Cara Le Mouton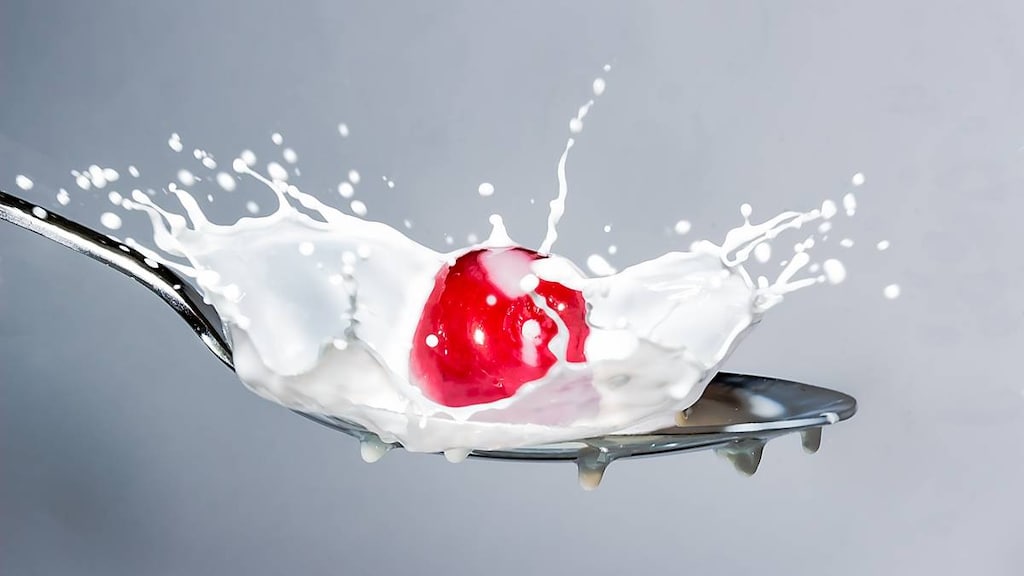 There are plenty of foods that can be enjoyed by those with lactose intolerance, a type of dairy intolerance, even some that contain small amounts of dairy. However, it's important to know what foods are good for you and which ones you should avoid to prevent the often embarrassing side effects that come with lactose intolerance.
Finding a balance in your diet is beneficial for managing your lactose intolerance while at the same time ensuring you get all the nutrients you need. Lactose is found in milk and milk products, as well as other foods and drinks.
What is lactose intolerance?
Lactose intolerance is an inability to digest lactose, a type of sugar found in milk and dairy products. Lactose intolerance occurs when you don't produce enough of the enzyme lactase, which is responsible for breaking down lactose.
Side effects of dairy consumption if you have lactose intolerance include, diarrhea, bloating, flatulence, nausea and cramps, which can be uncomfortable and embarrassing if you are around other people.
Can I have lactose if I am lactose intolerant?
People with lactose intolerance can be affected to varying degrees, but the majority of people with lactose intolerance can tolerate small amounts of dairy products. A total of 12 -15 grams of lactose, which is equivalent to about one glass of milk, can usually be consumed with mild or no symptoms. And, if the lactose is consumed across a whole day, a person with lactose intolerance may even be able to have twice this amount of lactose.
Foods to eat if you have lactose intolerance
Low-lactose dairy foods
Butter. Butter is a high fat product that has most of the milk components that contain lactose removed during processing. Butters made from fermented milk products or ghee (clarified butter) are even lower in lactose
Cheese. Cheese has most of the lactose drained off during the manufacturing process. The small amount of lactose left is converted to lactic acid by the bacteria used in the cheesemaking process. The longer a cheese ages the more the lactose reduces. Therefore, hard, aged cheeses such as cheddar, parmesan and swiss have low levels of lactose. Soft cheeses like brie, blue, camembert and feta are also low in lactose and can be tolerated by some people
Yogurt. Full fat or greek yogurt with 'live active cultures' or 'probiotics', which are a bacteria that feeds on the sugar, essentially eat up most of the lactose
Lactose-free alternatives
Lactose-free or dairy-free unsweetened alternatives can be a healthy replacement for regular dairy products. These can be used in baking too. Look for:
Milks such as almond, brown rice, coconut, goat, oat and soy (soya) milk, which can be used as alternatives to cow's milk
Lactose-free labeled products including sour cream, kefir, yogurt, pouring cream, and cream cheese. Dairy products labeled lactose-free have had a lactase enzyme added to them to remove the lactose.
Yogurt - varieties including coconut, soy milk, cashew milk, oat milk and almond milk-based yogurts.
Dairy free spreads including olive oil, coconut based spreads, margarine (check label) or use mashed fruits such as avocado and banana.
Vegan labeled products as these use dairy free and plant based ingredients.
Calcium and vitamin D enriched foods
A lactose-free or lactose-reduced diet may not contain enough calcium and vitamin D. It is beneficial to add foods rich in calcium and vitamin D to balance out the loss. Examples of these foods include:
eggs
oranges
salmon and sardines
tofu
nuts - almonds, brazil
leafy greens and broccoli
added calcium or vitamin D labeled food or drinks
Foods to avoid if you have lactose intolerance
Milk and milk products are listed on product labels in a variety of ways. These ingredients should be avoided if they exacerbate your symptoms of lactose intolerance. Always read the labels before purchasing an item.
Ingredients to look for:
whey
milk
curds
nonfat dry milk powder
lactose
dry milk solids
milk by-products
Products that commonly contain lactose
Product groups
Examples
Bread and baked goods

Donuts
Pizza
Bread
Pancakes
Cookies
Cakes

Processed foods

Breakfast cereals
Crackers
Chips
Instand potatoes
Soups
Margarine
Salad dressings
Ready meals
Other snack foods

Processed meats

Bacon
Sausages
Hot dogs
Deli / lunch meats

Milk-based meal replacements

Smoothies
Protein bars
Powders

Non-dairy replacements

Powdered coffee creamers
Whipped toppings

Medicines

Certain prescription and over-the-counter (OTC) medications

Dairy products

Milk
Yogurt
Cream
Custard
Cheeses
Bottom line
Your symptoms will guide you as to how much lactose you can tolerate in food and drinks. A change in diet may be all that is needed to manage your symptoms.
To help manage lactose intolerance try:
Consuming small amounts of dairy products over the course of a day with or without meals
Introducing dairy products into your diet slowly, and adding them to baking
Taking lactase products before a meal or beverage to help reduce your symptoms. Lactase products contain the lactase enzyme that breaks down the lactose. They come in drops or tablet form.