Moles
Reviewed by Medicine.com on May 18, 2022
Written by Carmen Fookes, BPharm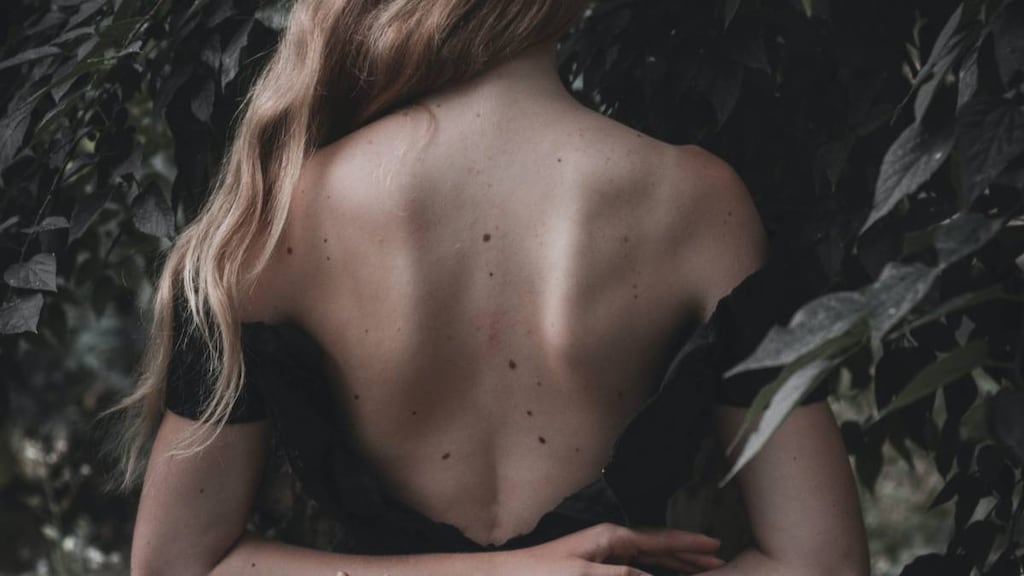 Moles are growths on the skin. They happen when pigment cells in the skin, called melanocytes, grow in clusters. Moles are very common. Most people have between 10 and 40 moles. A person may develop new moles from time to time, usually until about age 40. In older people, they tend to fade away.
Moles are usually pink, tan, or brown. They can be flat or raised. They are usually round or oval and no larger than a pencil eraser.
About one out of every ten people have at least one unusual (or atypical) mole that looks different from an ordinary mole. They are called dysplastic nevi. They may be more likely than ordinary moles to develop into melanoma, a type of skin cancer. You should have a health care professional check your moles if they look unusual, grow larger, change in color or outline, or in any other way.
Diagnosis of Moles
Most moles, brown spots, and growths on the skin are harmless – but not always. Moles are usually symmetrical and round or oval with regular borders. They do not itch or hurt, and they are not a form of cancer. However, some moles develop into melanoma. The ABCDEs and the Ugly Duckling sign can help you recognise melanoma, which may resemble a mole.
The ABCDEs of melanoma
The first five letters of the alphabet are a guide to help you recognize the warning signs of melanoma.
A is for Asymmetry. Most melanomas are asymmetrical. If you draw a line through the middle of the lesion, the two halves don't match, so it looks different from a round to an oval and symmetrical common mole
B is for Border. Melanoma borders tend to be uneven and may have scalloped or notched edges, while common moles tend to have smoother, more even borders
C is for Color. Multiple colors are a warning sign. While benign moles are usually a single shade of brown, a melanoma may have different shades of brown, tan, or black. As it grows, the colors red, white, or blue may also appear
D is for Diameter or Dark. While it's ideal to detect a melanoma when it is small, it's a warning sign if a lesion is the size of a pencil eraser (about 6 mm, or ¼ inch in diameter) or larger. Some experts say it is also important to look for any lesion, no matter what size, that is darker than others. Rare, amelanotic melanomas are colorless
E is for Evolving. Any change in size, shape, color, or elevation of a spot on your skin, or any new symptom in it, such as bleeding, itching, or crusting, may be a warning sign of melanoma
Finding a melanoma at an early stage is crucial because early detection can vastly increase your chance of a cure. Look for moles that are new, changing, or unusual on both sun-exposed and sun-protected areas of the body. In women, melanomas commonly appear on the legs, and the most commonplace for them in men is on the trunk. But keep in mind that melanomas can occur anywhere on the skin, even in areas not exposed to the sun.
The Ugly Duckling
The Ugly Duckling is another warning sign of melanoma. This is based on the concept that most melanomas stand out like ugly ducklings in comparison to normal moles on your body that resemble one another. These ugly duckling lesions or outlier lesions can be larger, smaller, lighter, or darker, compared to surrounding moles, or exist on their own without any surrounding moles for comparison.
Treatment of Moles
Most moles are harmless and do not require removal. Those that are unattractive or located where clothing can irritate them may be removed by a doctor using local anesthetic and a scapel. A biopsy may be done of moles that look suspicious or resemble melanoma.
Article references
Moles. 2022. Medline Plus. https://medlineplus.gov/moles.html
Common Moles, Dysplastic Nevi, and Risk of Melanoma. 2022. National Cancer Institute. https://www.cancer.gov/types/skin/moles-fact-sheet