Smallpox
Reviewed by Medicine.com on May 17, 2022
Written by Carmen Fookes, BPharm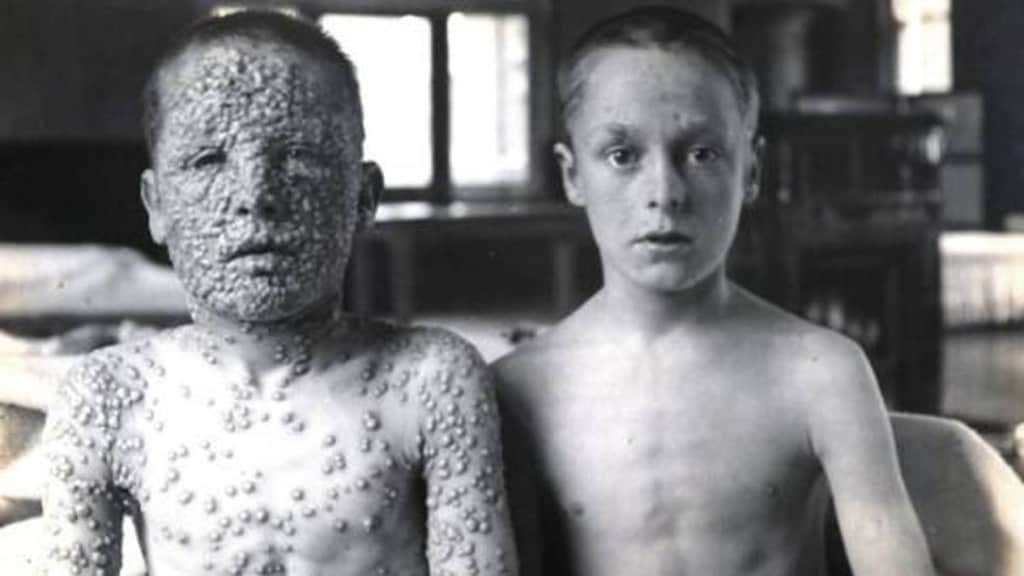 Smallpox is a disease caused by the Variola major virus. Some experts say that over the centuries it has killed more people than all other infectious diseases combined. Worldwide vaccination stopped the spread of smallpox three decades ago with the last case being reported in 1977. Two research labs still keep small amounts of the virus under strict guard because it has long been feared that bioterrorists could use the virus to spread disease.Smallpox spreads very easily from person to person.
There is no treatment. Fluids and medicines for pain or fever can help control symptoms. Most people recover, but some can die. Those who do recover may have severe scars.
The U.S. stopped routine smallpox vaccinations in 1972. Military and other high-risk groups continue to get the vaccine. The U.S. has increased its supply of the vaccine in recent years. The vaccine makes some people sick, so doctors save it for those at the highest risk of disease.
Symptoms of Smallpox
Smallpox is caused by 1 of 2 closely related strains: variola major and variola minor. The only way to distinguish between the two viruses is by polymerase chain reaction (PCR) testing. Symptoms of variola minor are not as severe as those of variola major.
The initial symptoms of variola major (the severe form) begin 7 to 17 days after infection and are generally flu-like and include:
High fever
Fatigue
Headache
Backache
A rash with flat red sores.
The person infected feels extremely ill and may have severe abdominal pain and become delirious. Rarely, bleeding occurs in the skin, mucous membranes, and digestive system (this type is called hemorrhagic smallpox).
After 2 or 3 days, a rash consisting of flat, red spots develops in the mouth and on the face and soon spreads to the torso and legs then finally the hands and feet. People can transmit the virus to others only after the rash has appeared and for 7 to 10 days after. After 1 or 2 days, the red spots turn into blisters, which fill with pus (forming pustules), and these crust over after 8 or 9 days. In some people, the lungs, brain, and bone are affected.
About 30% of people with smallpox die, usually in the second week of the disease, and scarring is common in those who survive. Almost all people with hemorrhagic smallpox die in 5 or 6 days.
In variola minor (the less severe form), symptoms are similar but much less severe and the rash is not as extensive. Fewer than 1% of people die.
Smallpox Vaccination
The smallpox vaccine is made from a virus called vaccinia, which is a poxvirus similar to smallpox, but less harmful. It protects people from smallpox by helping their bodies develop immunity to smallpox. The vaccine contains live vaccinia virus, not a killed or weakened virus like many other vaccines. It does not contain the smallpox virus and cannot give you smallpox.
Routine smallpox vaccinations were stopped in 1972 after the disease was eradicated in the United States. Military and other high-risk groups continue to get the vaccine.
Prevention of Smallpox
Vaccination against smallpox is recommended only for people at high risk of exposure, such as the military, laboratory technicians who handle the vaccine and health care workers who give the vaccine.
People who have symptoms that suggest smallpox should be isolated immediately to prevent the spread of the infection. Contacts cannot spread the infection unless they become sick and develop a rash and so do not need to isolate unless they develop symptoms.
Treatment of Smallpox
There is no specific treatment for smallpox, and it is unknown if antiviral drugs would be effective because they did not exist when the disease was present. Supportive measures, such as fluids, pain or itch relief, and breathing assistance would be given.


Article references
Smallpox. 2022. Medline Plus. https://medlineplus.gov/smallpox.html#cat_93
Vaccine Basics. 2022. Centers for Disease Control and Prevention. https://www.cdc.gov/smallpox/vaccine-basics/index.html
Signs and Symptoms. 2022. Centers for Disease Control and Prevention. https://www.cdc.gov/smallpox/symptoms/index.html