Tinea Pedis (Athlete's Foot)
Reviewed by Medicine.com on May 17, 2022
Written by Carmen Fookes, BPharm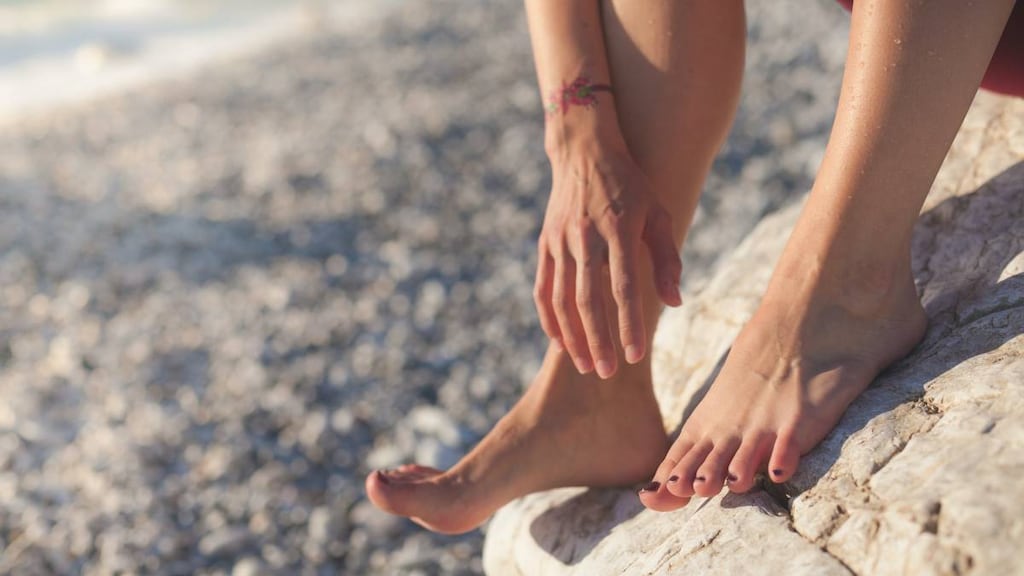 Athlete's foot is a common infection caused by a fungus. It most often affects the space between the toes. Symptoms include itching, burning, and cracked, scaly skin between your toes.
You can get athlete's foot from damp surfaces, such as showers, swimming pools, and locker room floors. To prevent it:
Keep your feet clean, dry, and cool
Wear clean socks
Don't walk barefoot in public areas
Wear flip-flops in locker room showers
Keep your toenails clean and clipped short
Treatments include over-the-counter antifungal creams for most cases and prescription medicines for more serious infections. These usually clear up the infection, but it can come back.
Causes
Tinea pedis thrives in the warmth and dampness of areas around swimming pools, showers, and locker rooms. Because the infection was common among athletes who used these facilities frequently, the term "athlete's foot" became popular.
Symptoms
Symptoms include:
Dry-looking, scaling or peeling skin
Itching and burning between the toes, which may increase as the infection spreads to other parts of the feet
Redness or swelling
Blisters may also form. When they break, small raw areas of tissue are exposed, which may cause swelling.
Athlete's foot may spread to the soles of the feet and to the toenails. It can also spread to other parts of the body by those who scratch the infection and then touch themselves elsewhere.
Treatment
Athletes' foot is treated with antifungal medication, which is usually applied topically or, in certain circumstances, taken by mouth.
It is important to keep the feet dry by using foot powder in shoes and socks. The feet should be bathed frequently and all areas around the toes dried thoroughly. If someone in your family develops Athlete's foot, disinfect home showers and tubs after each use to discourage transmission of infection.


Article references
What is Athlete's Foot? APMA. https://www.apma.org/Patients/FootHealth.cfm?ItemNumber=978
Athlete's Foot. Medline Plus. https://medlineplus.gov/athletesfoot.html