12 Natural remedies for morning sickness
Reviewed by Medicine.com on June 23, 2022
Written by Cara Le Mouton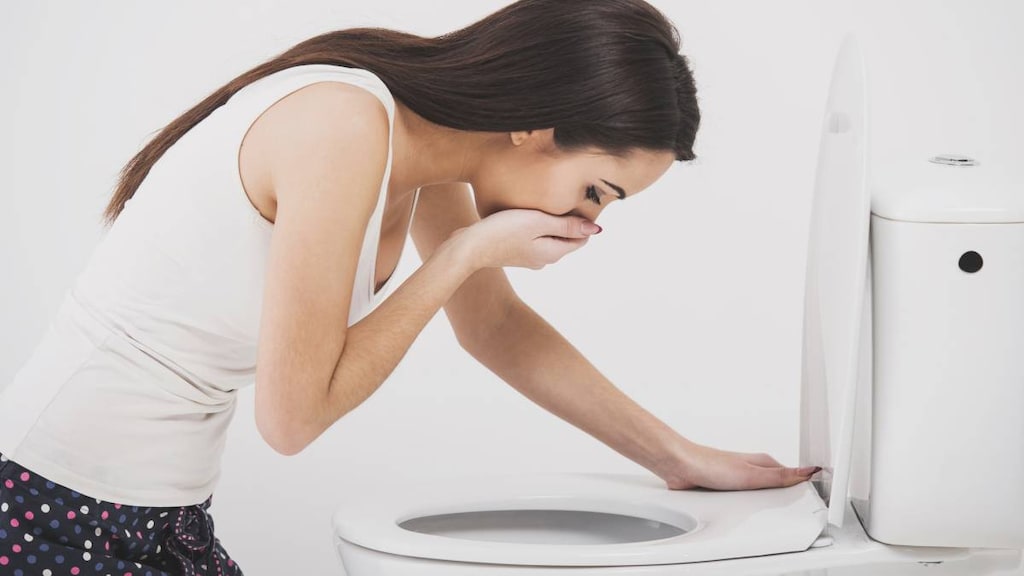 Morning sickness, or nausea and vomiting in pregnancy as it is also known, can leave you feeling miserable.
If you're suffering from morning sickness then dietary changes and other natural remedies can help. There's no proven cure for morning sickness, but here's our list of 12 natural remedies you can try to help relieve your symptoms.
1. Salty crackers, pretzels, and plain toast
Eating dry, bland foods like salty crackers, pretzels and plain toast, especially before getting out of bed in the morning, can help settle morning sickness symptoms. These quick, go-to foods are easy to digest and fill up your stomach quickly, which is good because an empty stomach can make you feel more nauseous.
The salt in crackers and pretzels can also help replenish the sodium lost from vomiting. Just be careful not to eat too much salt.
Keep a box of crackers or pretzels on your bedside table and stash them in your bag. If breakfast in bed is an option, ask for some plain toast.
2. Ginger
Ginger root is a natural antiemetic - a product that helps relieve nausea and vomiting. Ginger is described as both a spice and a herb.
Fresh and dried ginger can be used to relieve morning sickness symptoms. Ginger is found in a range of products including:
Ginger cookies
Crystalized ginger candy
Ginger capsules - check with your healthcare provider or pharmacist before using
Herbal ginger tea made using fresh or powdered ginger. Try using half a teaspoon of powdered ginger dissolved in a cup of tea or grate ginger root into a cup of hot water.
Ginger beer
Ginger cordial. Try simmering a large, crushed ginger root for 20 minutes in 2 cups of water. Strain the mixture, add a tablespoon of honey and refrigerate. Mix the cordial with hot or cold water to drink.
Eating one gram of ginger a day for at least four days has been shown to reduce nausea and vomiting, according to the results of studies.
3. Lemons
Some pregnant women find that eating or smelling lemon helps settle morning sickness.
Try the following to help relieve morning sickness:
Use a lemon-scented essential oil in an aromatherapy diffuser
Add fresh, squeezed lemon to your glass of water
Keep some candy lemon drops in your bag to suck on
4. Vitamin B6 (pyridoxine)
Vitamin B6 is a water-soluble vitamin that may help reduce nausea and vomiting in early pregnancy. It's also important for the healthy development of your baby's brain and nervous system.
Vitamin B6 is found in a foods such as:
Chickpeas
Meat and fish including chicken, turkey, pork, beef and salmon
Potatoes
Bananas
Watermelon
Avocados
Spinach
Dried apricots, raisins or prunes
Nuts such as pistachio, walnuts, peanuts, and cashews
Cereals and tofu that are fortified with vitamin B6
Some pregnant people may also want to consider a vitamin B6 supplement. The American Congress of Obstetrics and Gynecology (ACOG) recommends taking 10 to 25 mg of vitamin B6 three or four times a day to treat nausea and vomiting in pregnancy. Consult with your healthcare provider before taking a vitamin B6 supplement, however, as too much vitamin B6 can be bad for you.
5. Bananas
Bananas are a quick, nutritious snack that is packed full of essential nutrients such as vitamin B6, vitamin C, and fiber. They are also a good source of potassium and can help replace potassium that is lost due to vomiting.
Eating one small banana can make you feel fuller more quickly and can keep nausea at bay. It can also provide a bit of an energy boost if you've been sick.
Bananas are high in carbohydrate and sugar so you may need to limit or avoid them if you have gestational diabetes. Consult with your healthcare professional before eating more bananas if you have gestational diabetes.
6. Applesauce
Unsweetened applesauce is gentle on your stomach and easy to digest. Applesauce is a source of carbohydrates and a sweet snack to give you a boost. It is also packed with antioxidants and other nutrients to support you and your baby's health and development.
You can make it yourself or buy it ready-made - look for brands with no-added sugar. Try eating it cold in the morning for breakfast or as a snack in between meals.
7. Peppermint
Some pregnant women find that peppermint can help soothe their morning sickness symptoms. Try sucking on some peppermint candies, chewing mint gum or drinking peppermint tea.
While peppermint tea is generally considered to be safe in pregnancy, excessive use in the first trimester should be avoided because peppermint has emmenagogue effects, meaning that it may encourage menstruation. Stick to one to two cups of peppermint tea a day if you find it helps.
8. Cold foods
Cold foods may be easier to stomach than warm foods which tend to give off a stronger smell. Strong food smells are a common trigger for morning sickness. Some cold foods may also help to keep you hydrated. Try these suggestions:
Lemonade popsicles, ice cubes or ice chips
Chilled fruits
Sorbet
Ice cream
Jello
Unsweetened low-fat yogurt
Custard
9. Protein-rich foods
Meals that are high in protein have been found to help relieve nausea in pregnancy better than carbohydrate- or fat-rich meals. They also help to reduce the abnormal gastric activity patterns linked to nausea in the first trimester of pregnancy.
Protein doesn't just help relieve nausea, it's also a macronutrient that is essential for your baby's growth and development.
Good sources of protein to include in your diet are:
Chicken
Lean beef
Eggs
Oily fish such as salmon or sardines
Cheese
Chickpeas
Red lentils
Baked beans
Tofu
Nuts such as walnuts, hazelnuts and almonds
Greek yogurt
10. Stay hydrated
Staying hydrated is important during pregnancy, especially if you're vomiting. It's important to keep up your fluid intake to prevent dehydration.
If you've been vomiting then you may find it easier to drink drinks containing sugar rather than just plain water. Try taking small sips of your drink every 15 minutes. Some options to try include:
Lemonade
Cordial
Electrolyte or glucose drinks
Ginger ale
Popsicles or frozen fruit juice
When your vomiting calms down you may also like to try fruit smoothies, milkshakes or soups and broths. Avoid acidic drinks like fruit juice as they may cause irritation to your stomach.
11. Exercise
Exercising during pregnancy is not only important to keep you fit and healthy, but light exercise may also help reduce the symptoms of morning sickness. It can aid digestion and also boost your mood.
Simply going for a short walk in the fresh air or doing some light stretching may help you feel better. Try pregnancy yoga or water aerobics when your morning sickness symptoms start to lessen.
It is important to listen to your body and stop when you are feeling tired or sore or if it's making your morning sickness worse. Also, avoid exercising outside in hot weather as this may cause you to overheat and feel nauseous.
12. Acupressure wrist bands
Acupressure may also help to relieve your morning sickness symptoms. A study conducted in women with hyperemesis gravidarum, a very severe form of morning sickness, found that wearing an accupressure brand on their Neiguan point (pressure point P6) for 12 hours a day for three days lead to a reduction in nausea, vomiting, and retching.
The Neiguan point is located three finger widths above the crease of the inner wrist and between the two tendons felt there. You can also try applying pressure on the point every few hours, or just during bouts of nausea, for about five minutes at a time.
You can purchase acupressure wristbands, also known as sea bands, from a pharmacy. There are no known side effects for mum or baby from using acupressure.
Bottom line
Morning sickness is very common and can disrupt your day and make you feel unwell. Natural remedies, including diet changes, exercise and acupressure may help to reduce the symptoms of morning sickness.
If morning sickness symptoms are still bothering you then talk to your healthcare provider or midwife about medications that may help. It's also important to contact your healthcare provider or midwife straight away if you are suffering from severe morning sickness symptoms (hyperemesis gravidarum), or have pain or bad cramping.
Check with a healthcare professional before taking any supplements or medications while pregnant or breastfeeding.