5 Natural homemade clove remedies for toothache
Reviewed by Medicine.com on January 26, 2021
Written by Cara Le Mouton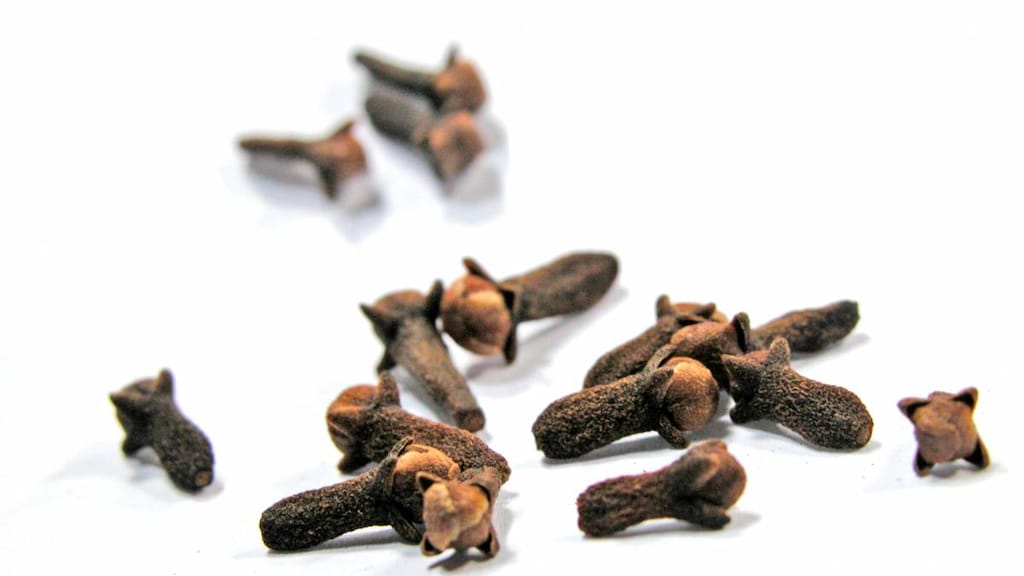 Clove is an aromatic spice and natural remedy that can be used to temporarily ease toothache pain while you're waiting to see your dentist. In an emergency you can use the following homemade clove remedies to help reduce the pain and inflammation caused by toothache:
Homemade clove remedies provide an add-on or alternative to over-the-counter (OTC) oral pain killers, such as acetaminophen (Tylenol), ibuprofen (Advil, Motrin IB) and naproxen (Aleve), as well as medicated anesthetic gels.
Learn how to make a natural home remedy out of clove to help relieve the pain from a sore tooth below. Alternatively, clove oil can be purchased from pharmacies, some supermarkets and health food stores.
What is clove and why is it used for toothache?
Clove is the dried flower bud of Syzygium aromaticum, a tree belonging to the Myrtaceae family. It is native to Indonesia, but is now grown in other parts of the world too.
Clove has long been used in food preservation, to add flavor to food and in traditional medicine, including as a pain reliever for dental pain and tooth infections.
Clove contains an active ingredient called eugenol. Eugenol possesses anesthetic, anti-inflammatory and antibacterial properties. When used in small amounts, clove oil can help provide temporary pain relief by numbing a toothache and potentially fighting infection.
5 Homemade clove remedies for toothache
1. Whole cloves
Using whole cloves provides a quick and simple option for immediate use.
Place a whole clove directly on the tooth causing you pain. Close your mouth and hold the clove between your upper and lower teeth till you feel a numbing sensation, then remove the it.
2. Ground cloves
Ground cloves are another easy option if you have a mortar and pestle or coffee grinder to hand. Grind whole cloves up and place the powder directly on the affected tooth.
Ground cloves have quite a strong taste and can be gritty, so you may prefer to place them in a small cheesecloth square and wrap it up tightly before placing it on the tooth.
3. Clove oil
It is simple to make your own clove oil at home and if stored correctly it can keep for up to four months. Clove oil is a clear, pale yellow or amber colored liquid with a strong spicy taste and odor of cloves.
There are several possible methods you can use to make your own clove oil. Check out some suggestions below.
Recipe #1
Ingredients
½ teaspoon of whole cloves
½ cup of olive oil
Method
Crush half a teaspoon of cloves with a tablespoon of olive oil using a mortar and pestle.
Add the rest of the olive oil to the mixture and pour into a small, dark bottle or jar.
Leave the mixture for a week then strain out the solids using a cheesecloth or fine mesh strainer and pour the oil back into a small, sterilized dark bottle or jar.
Use immediately or store in a dark dry place.
Recipe #2
Ingredients
8-10 whole cloves
1 cup of olive oil
Method
Put the cloves in a glass jar.
Pour olive oil into the jar and close the lid tightly.
Shake the jar and let it steep for 1-2 weeks. Shake the jar everyday to mix the ingredients together.
Strain the ingredients into a sterilized jar using a cheesecloth or fine mesh strainer.
Use immediately or store in a dark dry place.
Recipe #3
If you need clove oil urgently, then this recipe may be for you. This oil will be stronger than the steeped one, so use it sparingly.
Ingredients
2-3 cloves
3 tablespoons of olive oil
Method
Crush the cloves in the olive oil and use immediately.
To use clove oil for toothache...
Dab a cotton ball, swab or q-tip with the clove oil and apply it to the affected area for 5-10 minutes to give it time to start numbing the area. You should feel a slight warming sensation and taste the strong flavor of the oil when it is applied. Clove oil can be reapplied every 2-3 hours as needed.
If you have pain in other parts of your mouth, add a few drops of clove oil to a small amount of water and use it as a mouthwash. Take care not to swallow it though.
You should avoid swallowing clove oil because it can cause serious side effects including:
gastroenteritis
vomiting
gastric secretion of mucin
abdominal burning
nausea
diarrhea
Convulsions
Rash
shortness of breath
Long term use or overdose (ingestion of 10-30ml or more) can also cause serious adverse effects. Seek medical help straight away if you experience side effects or in the case of overdose.
4. Clove gel
A homemade clove gel was found to be as effective as a 20% benzocaine gel at reducing the pain associated with a needle stick in one small study.
To make your own clove gel grind cloves into a fine powder and mix with liquid glycerine in a ratio of 2:3 (clove:glycerin). Apply the gel to the affected tooth and keep in place for 5 minutes.
5. Clove paste
A clove paste is an easy option that can be made and used immediately to treat toothache. In one small study, a eugenol-containing paste was better than a 0.2% chlorhexidine gel at preventing a dry socket after molar extraction.
To make your own clove paste, grind 2-3 cloves and add together with a few drops of olive oil. Stir the paste and apply a small amount to the affected tooth. Hold the paste in place long enough to numb the sore tooth.
Bottom line
Homemade clove oil and other clove remedies are for short-term relief of toothaches. Do not use long term. Consult your dentist if the pain is severe or lasts more than a couple of days.
See a dentist or other healthcare professional to get treatment for the cause of the pain. Toothaches can be caused by a range of issues, including a bacterial infection (abscess), injury, decay or even wear and tear.
Do not use homemade clove oil or alternatives on infants and young children, unless recommended by a healthcare professional.
Check with your healthcare provider before using clove oil and other clove remedies, especially if you take other medications or have other health conditions.