Severe toothache pain: 9 Natural home remedies and OTC options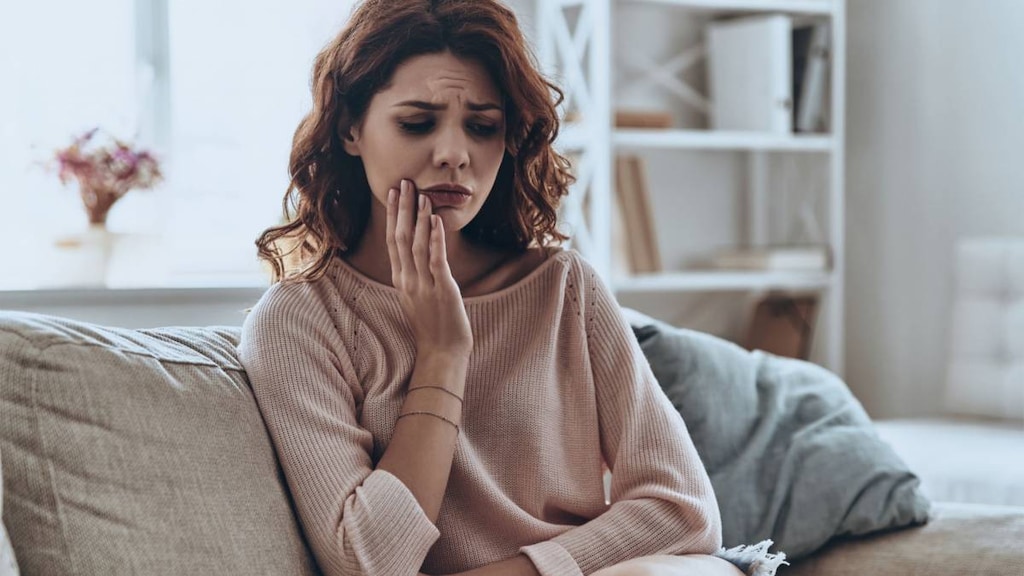 Toothache pain is a common problem that can range from an occasional annoyance to a severe, throbbing pain that affects your ability to eat, drink and sleep.
Severe or ongoing toothache that lasts more than a couple of days should be investigated by your dentist.
Toothache symptoms and causes can vary
Infection, injuries, tooth decay, gum disease as well as wear and tear can all cause some sort of dental pain. Sometimes your symptoms can give you a clue as to the cause of your toothache.
Pain, swelling and sensitivity can be caused by an abscess, which is a collection of pus usually caused by an infection.
Sharp pain, which occurs when biting on food, can be caused by a cracked or broken tooth, a damaged filling, or tooth decay.
Sensitivity - a sharp, shooting pain, which may be triggered by eating and drinking, can be caused by tooth decay, gum disease, plaque, wear and tear and other factors that result in the soft layer under the enamel, called dentine, becoming exposed. When dentine becomes exposed it can cause nerve pain. Nerve pain may subside quickly or can last for hours. Longer lasting pain can be an indication of a more serious issue.
Pressure in the upper teeth or jaw and a dull ache, can be caused by an infection or bruxism (tooth grinding).
Natural home remedies and over-the-counter (OTC) options can help relieve toothache
Here are 9 natural home remedies and OTC options that can be used in an emergency to help temporarily relieve toothache pain until you can visit your dentist.
1. Salt water
Salt (sodium chloride, NaCl) is a natural disinfectant. A salt water mouth rinse temporarily changes the pH balance of the mouth making it more alkaline and less acidic, which creates an environment that is more difficult for bacteria to grow and survive in.
Salt water mouth rinses are commonly recommended for sore throats, mouth ulcers or gum sores, and after dental surgery. They can help reduce pain and inflammation and promote wound healing. A salt water mouth rinse may also help with toothache.
To make a salt water mouth rinse, mix about a teaspoon of salt with a cup of warm water. Rinse your mouth with the solution 2-3 times a day - moving the solution around the mouth for 15-30 seconds before spitting it out.
2. Hydrogen peroxide
Hydrogen peroxide (H2O2) is another agent with antibacterial properties that can be used to ease toothache pain. It can be found in pharmacies. Hydrogen peroxide releases oxygen, making it difficult for anaerobic bacteria to survive. It also works its way through the slimy biofilm barrier surrounding bacteria in the mouth and destroys its cell walls.
Hydrogen peroxide is commonly used for tooth whitening because it's a weak acid with strong oxidizing properties. Longer-term use of a hydrogen peroxide-containing mouthwash can also help reduce gum redness and inflammation. In addition, during 2020 the American Dental Association started recommending 1% hydrogen peroxide mouth rinse be used before dental procedures because of COVID-19.
To make a hydrogen peroxide gargle mix 3% hydrogen peroxide in equal parts of water. Move the mixture around the mouth for 30 seconds before spitting it out. Do not swallow the hydrogen peroxide mixture and make sure to rinse the mouth with plain water afterwards.
3. Cloves
Clove is a herb that has long been used to help temporarily numb and ease the pain of toothache. Cloves contain the active ingredient eugenol, which acts as an anesthetic and has anti-inflammatory properties.
A homemade clove gel was found to be as effective as a 20% benzocaine gel, according to the results of one small study. Both products significantly reduced the pain associated with receiving injections in the mouth. Another study also found that a eugenol-containing paste was better than a 0.2% chlorhexidine gel at preventing a dry socket (alveolar osteitis) after having a molar extracted.
Oils and gels containing cloves or eugenol can be purchased from pharmacies and some supermarkets to help with toothache. Whole cloves can also be held on the sore tooth and pastes, oils and gels containing cloves can be made at home. When using clove oil, place a few drops on a cotton ball or gauze pad and hold it on the sore tooth, or add it to a small glass of water and use it as a mouthwash.
4. Baking soda
Baking soda (sodium bicarbonate, NaHCO3) can help kill disease causing bacteria and neutralize plaque acids.
Sodium bicarbonate-containing products are commonly used to maintain oral health, including toothpastes that help prevent cavities, enamel erosion and gum disease.
Applying a baking soda slurry twice a day also helped reduce inflammation caused by gum disease and aided healing in patients with chronic periodontitis, according to the results of one small study. Periodontitis is a serious gum infection. It can arise if gingivitis, a mild form of inflammatory gum disease caused by a buildup of plaque, is left untreated.
To help relieve toothache pain, moisten a cotton ball with water, cover it in baking soda and hold it against the sore tooth. A large teaspoon of baking soda can also be dissolved in a little warm water and used as a mouth rinse. Use two to three times a day.
5. Peppermint
Peppermint has antibacterial and antioxidant properties. It also contains menthol, which has a natural cooling and numbing effect and gives peppermint its minty flavor. Peppermint and menthol are often used in toothpastes and lozenges. Peppermint tea and peppermint oils can also be used to help relieve toothache and gum pain.
Make up a cup of peppermint tea and use it as a mouth rinse or hold a warm, wet tea bag against the sore tooth. A few drops of peppermint oil can also be placed on a cotton ball and held against the affected area.
6. Garlic
Garlic has antimicrobial properties and may help ease toothache because of its ability to kill bacteria that cause tooth infections, abscesses and dental plaque. Allicin is the active ingredient in garlic that is responsible for its antibacterial action.
To help relieve tooth pain, chew a clove of garlic or crush the garlic and make it into a paste with a little salt. Apply the paste to the sore tooth.
7. OTC painkillers
OTC pain medications such as acetaminophen (Tylenol) and nonsteroidal anti-inflammatory drugs (NSAIDs), including ibuprofen (Advil, Motrin IB) and naproxen (Aleve), can be used to help alleviate dental pain.
NSAIDs not only treat the pain, but can also help to reduce inflammation.
Acetaminophen and an NSAID can be used in combination to treat moderate-to-severe pain, but care must be taken to use these medications as directed and not to exceed the maximum recommended dose.
8. OTC gels, creams, liquids and other topical preparations
A wide variety of preparations including gels, strips, swabs, pastes and more are available from pharmacies to help relieve toothache pain.
Many of the products designed to relieve such pain contain 20% benzocaine (Orajel, Anbesol), a topical anesthetic that helps to numb the affected area. Other options include eugenol-containing products, such as the Red Cross Toothache kit, which are also designed to numb the painful area.
9. Cold compress or ice pack
A cold compress or ice pack applied to the side of the face can also help to numb the pain and relieve swelling and inflammation. If you don't have ice or a cold compress to hand then use a bag of frozen peas.
To relieve toothache with an ice pack or cold compress, wrap it in a towel or cloth and hold it firmly against the side of the face for 15 to 20 minutes every few hours.