Eating well during chemotherapy - foods to eat and foods to avoid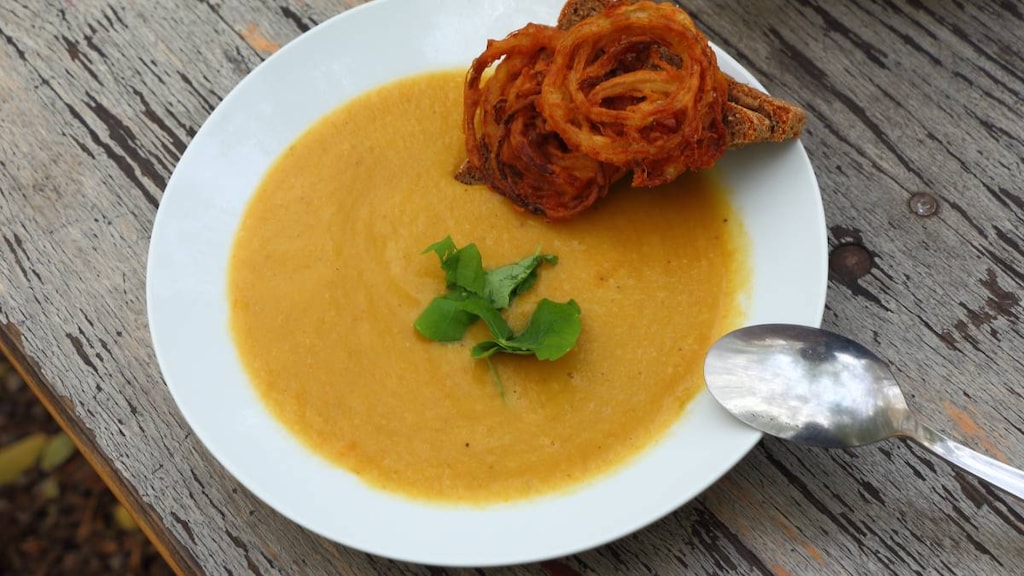 There is no specific diet to follow while you're on chemotherapy, but getting adequate nutrition is essential to strengthen your immune system and help you get well. It can also help reduce the side effects of chemotherapy.
Chemotherapy works by killing all the fast-growing cells in the body, and sometimes this includes noncancerous cells, such as those in the gastrointestinal system and cells that line the mouth and lips. This can lead to nausea, vomiting and mouth sores, which can all affect appetite. Feelings of anxiety and depression that often accompany a cancer diagnosis can also affect appetite and food choices, sometimes leading to weight gain or loss.

Taste changes during or after chemo can be another side effect. Foods may taste bland or just different than usual. For example, some people report a metallic taste after eating meat or other high-protein foods. Taste changes can also result in loss of appetite and weight loss.
Eating well during chemotherapy
Calories and protein are important
It's important to get enough calories and protein during and after chemotherapy, and some foods may be more palatable than others. Choose foods that look and smell good.
Tip: Avoid consuming favorite foods when nausea strikes to prevent a food aversion from developing.
Eating more protein during and after chemotherapy helps damaged tissues heal and can help fight infection. Good sources of protein include:
Fish
Poultry
Lean red meat
Eggs
Dairy products
Nuts
Nut butters
Tip: Have protein-rich snacks on hand, such as crackers with cheese or peanut butter, yogurt, high-protein beverages (milkshakes, liquid supplements), nutrition bars and/or nuts.
Easy ways to increase protein (and calories) in food include adding cheese to any meal and using milk instead of water as a base for soup or hot cereal.
Strategies to help you eat well when nausea and vomiting strike
Here are some general strategies for healthy eating during and after chemo include:
Avoid eating for one to two hours before and up to three hours after chemotherapy to stave off nausea and vomiting and prevent food aversions
Eat smaller meals throughout the day, as opposed to three big meals
If chemotherapy causes nausea and vomiting, choose foods that are easy to digest
Eat dry toast or crackers before getting out of bed to help curb nausea in the morning
Don't skip meals or snacks because this can make nausea worse
Try products made with natural ginger (like soda, tea or candies)—these may help relieve nausea
Choose cool, light foods that don't have a strong odor, such as applesauce
When mouth sores make eating difficult, try these ideas...
If mouth sores or difficulty swallowing make it hard to get enough healthy food during and after chemo, try these ideas:
Choose soft, bland foods that are easy to swallow (like milkshakes, scrambled eggs and pudding) if mouth sores are a problem, or if you have a hard time chewing or swallowing
Soften foods by adding sauce, broth or yogurt
Cut food into smaller pieces
Puree foods using a blender
Drink with a straw to push the beverage beyond the painful parts of your mouth
Suck on ice chips to numb and soothe mouth sores. Frozen grapes or other fruits may also provide relief
Avoid foods and drinks that can aggravate sores, such as citrus fruits and juices, alcohol, spicy food, salsa, tomatoes and ketchup
Don't forget to drink up
It's also essential to stay hydrated during chemotherapy. Not getting enough water can cause dehydration, especially if you also have nausea or have been vomiting.
Drink lots of fluids for 48 hours after chemotherapy to help your body flush out the drugs from your system. Drink liquids throughout the day to stay hydrated. Aim to get at least eight 8-ounce glasses of water or another hydrating beverage each day.
Tip: Drink a liquid or powdered meal replacement when it is hard to eat enough protein and calories.
Foods to avoid during or after chemotherapy
Certain cancer treatments can make you more likely to get infections, so it's especially important to take precautions with what you eat. During or after chemo, it's probably best to avoid:
Cold hot dogs
Cold cuts
Dry-cured salami
Unpasteurized milk and milk products
Soft cheeses
Smoked fish
Prepared salads containing ham, chicken, egg, or seafood
Refrigerated pâté
Unwashed fruits and vegetables
Raw juices
Raw sprouts
Raw or undercooked meats
Raw or undercooked shellfish
Sushi or sashimi
Soft-boiled, over-easy and poached eggs
Raw cookie dough
Bottom line
There is no one-size-fits-all diet to follow during and after chemotherapy. A registered dietitian can help you troubleshoot any eating issues that come up and make sure you're getting the nutrition you need during cancer treatment.