What to know about the side effects of chemotherapy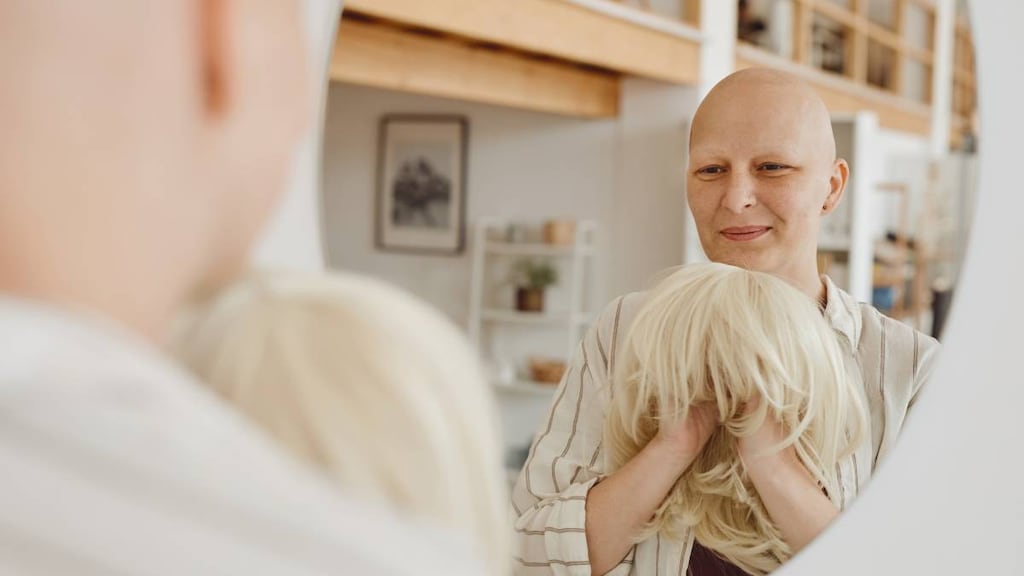 Chemotherapy drugs treat cancer by killing fast-growing cells in your body, and this includes normal cells, too. This additional damage drives many of the side effects associated with chemotherapy.
The normal but fast-growing cells most likely to be affected by chemotherapy are:
Cells in your hair follicles
Cells that line your mouth and digestive tract
Blood-forming cells in your bone marrow
Cells in your reproductive system
Over time, your healthy cells will recover.
You may not have many or severe side effects. Chemotherapy affects everyone differently. Some chemotherapy drugs or combinations of drugs are more likely to cause side effects than others.
What are the side effects of chemotherapy?
Common chemotherapy side effects may include:
Fatigue
Hair loss
Easy bruising
Bleeding
Infection
Low red blood cell counts (anemia)
Nausea
Vomiting
Changes in appetite
Constipation
Diarrhea
Mouth, tongue and throat sores
Pain when swallowing
Nerve problems, including numbness, tingling and pain
Skin and nail changes
Urine and bladder changes
Kidney problems
Weight changes
Difficulty concentrating
Moodiness
Changes in libido
Fertility issues
Sometimes chemotherapy side effects occur further down the road, years after treatment has ended. This may include problems such as having children or long-term heart damage.
Tips for managing the side effects of chemotherapy
Taking care of yourself and eating well during chemotherapy is important. Here are some tips for managing common chemotherapy side effects.
Hair loss
Hair loss is a well-known side effect of chemotherapy. It can occur on your scalp, eyebrows, eyelashes, body and/or pubic area.
Tips on coping with chemotherapy-related hair loss include:
Cutting hair short before it begins to fall out may lessen the emotional impact of chemotherapy-induced hair loss.
Consider wigs, hats or scarves to cover the scalp.
Wearing a cooling cap may help prevent chemotherapy-related hair loss. The cap works by shrinking the blood vessels in the skin of the scalp so less drug reaches the hair follicles.
If hair loss occurs on your eyelashes and eyebrows, artificial lashes and makeup may be helpful.
Nausea and vomiting
When untreated, nausea and vomiting can lead to extreme fatigue and dehydration, which can compromise your ability to complete treatment.
Tips on coping with chemotherapy-related nausea and vomiting:
Some prescription medications can ease chemotherapy-related nausea and vomiting.
Choosing foods such as dry crackers and toast that are easier on the stomach and eating small meals throughout the day as opposed to three large ones can also make a difference in these symptoms.
Sores
Painful mouth, tongue or throat sores may make it hard to eat or swallow.
Tips on coping with chemotherapy-related sores:
Regular dental care can reduce your risk and/or severity of mouth sores.
Certain rinses are available to keep these areas clean.
Pain medications can help relieve the discomfort of sores.
Eating chilled foods and fluids - such as ice pops, ice cream and frozen yogurt - and soft foods may be more palatable. It's also wise to avoid salty, spicy or sugary foods and acidic fruits and juices, as these can aggravate sores.
Low blood counts
Low blood counts due to chemotherapy fall into three categories based on the type of cell that has been depleted:
Neutropenia occurs when there are too few white blood cells, and it ups the risk for infections.
Anemia, or too few red blood cells, can cause fatigue and breathlessness.
Low levels of blood platelets are called thrombocytopenia, and they can cause easy bruising or bleeding.
Tips on coping with chemotherapy-related blood disorders:
For neutropenia, drugs can help bone marrow to produce more white blood cells to fight infections. Examples include Neupogen (filgrastim), Granix (tbo-filgrastim) and Neulasta (pegfilgrastim). Antibiotics can also help prevent infection.
Anemia or iron-poor blood can be treated with iron supplements and by including more iron-rich foods (such as spinach) in the diet. Sometimes a specific type of red blood cell transfusion may be needed. There are also drugs that can help treat anemia.
A platelet transfusion may be needed to treat thrombocytopenia. Taking care to avoid bleeding is also critical. This means no contact sports, using a soft toothbrush to avoid gum injury or bleeding, and protecting your skin at all times.