How to treat minor burns and scalds at home
Reviewed by Medicine.com on March 19, 2021
Written by Cara Le Mouton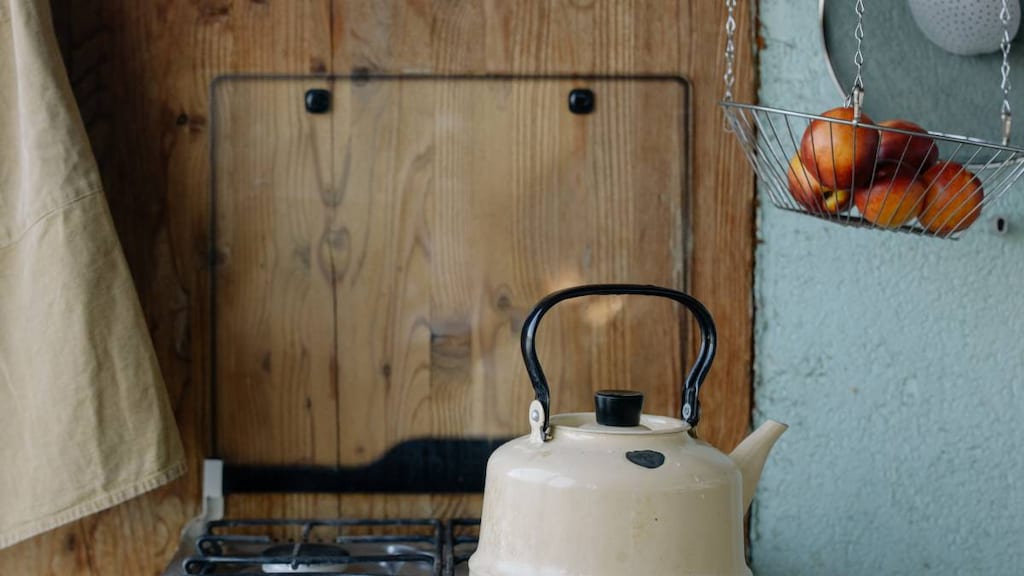 Burns and scalds can be caused by accidents that happen in the home, the workplace and while out and about. You can usually treat a minor, first-degree burn or scald yourself with items from a first aid kit. More serious, deeper or larger burns require medical attention.
Burns vs scalds
A burn is a complex injury that can damage skin and tissue, and in more serious cases damages muscle and sometimes even bone.
Burns are caused by a dry heat source such as fire, hot iron, electricity, chemicals, friction, or radiation, for example.
A burn caused by something wet, such as hot liquids, food, or steam, is called a scald. A scald generally only damages the top layer of the skin, but it can extend to deeper layers of skin. Scalds are a common cause of superficial or first-degree burns.
Types of burns and scalds
Burns and scalds are classified by the extent of the damage they cause, including how many layers of skin are affected.
There are three main layers of skin that burns can damage, including the:
Epidermis - the outer layer of skin
Dermis - the layer of tissue just beneath the epidermis, which is composed of nerve endings, blood capillaries, sweat glands, and hair follicles
Subcutaneous fat layer or subcutis - the deepest layer of fat and tissue.
Burns are classified by levels or 'degree' which define the severity of a burn. Each of the four degrees has a different appearance and symptoms.
Burn or scald classification

Description

1. First-degree burns
Superficial

Damages only the epidermis or outer layer of the skin.

Skin appears red, slightly swollen and is painful but generally not blistered.

2. Second-degree burns
Superficial partial-thickness and deep partial-thickness

Superficial second-degree burns damage all of the top layer of skin and part of the dermis underneath.

The burn site will be swollen and painful with small clear blisters and wet or weeping red skin.

Deep second-degree burns involve damage to the epidermis and deeper layers of the dermis.

The burn site can be dry or moist, blistered and red or blotchy. The site will become swollen and may be painful or painless, depending on whether or not the burn has damaged nerves.

3. Third-degree burns
Full-thickness

Damages all three layers of skin - epidermis, dermis, and subcutis.

The burn site usually appears black or charred with exposed white fatty tissue. The burn site is often painless as nerve endings are destroyed, but pain may still be present if areas have sustained burns to different degrees.

4. Fourth-degree burns
Deep full-thickness

Destroys all three skin layers and spreads into muscles, tendons, and possibly bones.
If a burn covers more than 20 percent of the total body surface area of an adult or 10 percent of a child, it is defined as a major burn.
First aid for minor burns and scalds
Make sure the person is safe. Remove them from danger or further injury
'Stop, drop and roll' to put out flames
Remove burnt clothing, but only if it is not stuck to the burn
Remove any jewelry such as rings, bracelets, or watches near the burn area. The area of the burn can swell immediately
Hold the burn under cool or lukewarm (59ºF/ 15ºC) running water for up to 20 minutes. A cool shower is ideal

When washing off chemicals, take care not to splash them onto the surrounding skin when washing them off
Place the burn site in a bucket or bowl of cool water if that's easier than using running water
Apply a cold, wet compress if you're unable to immerse the burn in water
If fresh water is unavailable then a cool clean fluid such as beer or soft drink can be used as a substitute

Wash your hands with soap and water before dressing a minor burn to help prevent infection

Regularly check the burn to make sure it has not become infected. Signs of infection include:

Swelling, redness or tenderness or is warm to the touch in the affected area
Colored or smelly discharge
A loss of feeling, numbness or unable to move the limb
High temperature 38ºC (100.4ºF) and feeling unwell

Dress burns and scalds with a sterile, non-adhesive bandage or clean cloth. Plastic or Saran wrap can also be placed over a burn - but not wrapped around it - if you don't have another dressing.
Provide pain relief as required, such as acetaminophen (Tylenol) or ibuprofen (Motrin, Advil).
Seek medical advice if you develop any of the following symptoms:
The wound has not healed after 2 weeks
The injury is smelly or very painful
You have a temperature of 100℉ (38℃) or higher
There is fluid is leaking from the wound
Large blisters have developed that are causing pain or discomfort
You have consistent pain from the burn or scald
The wound looks infected and is red and swollen looks infected
First aid for severe burns and scalds
Seek medical attention for severe burns and scalds. This can involve contacting your healthcare professional for advice, going to the emergency room or calling emergency services depending on the situation.
Second-degree burns - what to do while waiting for help
Cool the affected area with water, ideally using a cool or lukewarm shower
Elevate arms or legs that have been burnt above the injured person's head
Try to prevent shock by following the points listed below. Do not place the injured person in the shock position if the burn affects the head, neck, back or leg, or it makes the injured person uncomfortable. To prevent shock:

Lie the injured person down flat
Raise their feet about 12 in (30 cm) off the ground
Cover the injured person with a warm blanket or coat
Third-degree burns - what to do while waiting for help
Lightly cover the burn with a sterile dressing or clean cloth that will not leave lint behind
Elevate the burn area above the injured person's head
Follow the steps above to help prevent shock
If the face has been burnt then have the injured person sit up and watch for breathing problems
If the burn affects an airway and the person is lying down, do not place a pillow under their head. This can close their airway.
Get immediate medical attention if:
The burn is severe - second to fourth-degree burns
The burn involves the eyes, face, genitals, hands, or joints
The burn is caused by a chemical or electrical source
The burn or scald covers more than 10 percent of the total body surface of a child or 20 percent of an adult.
The person is going into shock - signs include dizziness, rapid shallow breathing, cold clammy skin and sweating
The injured woman is pregnant
The injured person is under 5 years old or over 60 years old
The injured person has a medical condition such as heart disease or diabetes, or a weakened immune system
What not to do for minor burns or scalds
Do use cold or ice-cold water when cooling a burn in the bath or shower, especially when the burn is on a small child or baby - it can make then too cold
Do not try to remove any fabric that is stuck to a burn
Do not remove any dry, flakey, or peeled skin or break any blisters
Do not apply creams or greasy substances such as butter to a burn. This may cause infection
Do not get your dressings wet as it can hinder the healing process
Do not use adhesive tape on the skin around the burn site as it can cause more tissue damage
Tips to avoid burns and scalds
Children, the elderly and some people with disabilities are more at risk of burns.
To help prevent burns and scalds:
Always check the water temperature before placing an infant or child in the bath or shower
Keep hot liquids and food out of reach of children. Take extra care to keep hot drinks away from young children, as they can still cause a scald 20 minutes after being made
Put hot drinks down before picking up babies and small children
Check the temperature of hot drinks before giving them to a child
Use the rings at the back of the stove and face pot handles away from the stove edge to avoid anyone knocking it over
Keep toddlers out of the kitchen when cooking
Keep chemicals such as cleaning products locked away. Be careful not to get any in your eyes when using them
Do not leave irons, hair straighteners and other hot objects plugged in and unattended around small children. Keep them out of reach while they are cooling down
Keep matches, lighters and candles out of reach and sight of young children
Use fireguards and don't leave children unattended near fires
Make sure smoke alarms are installed and work correctly
Bottom line
You can usually treat minor burns and scalds yourself as they tend to heal without requiring further treatment. However, seek emergency medical attention for more major or severe burns, or burns that cover a larger area of the body.