How to manage seasonal allergies with natural remedies
Reviewed by Medicine.com on May 8, 2021
Written by Cara Le Mouton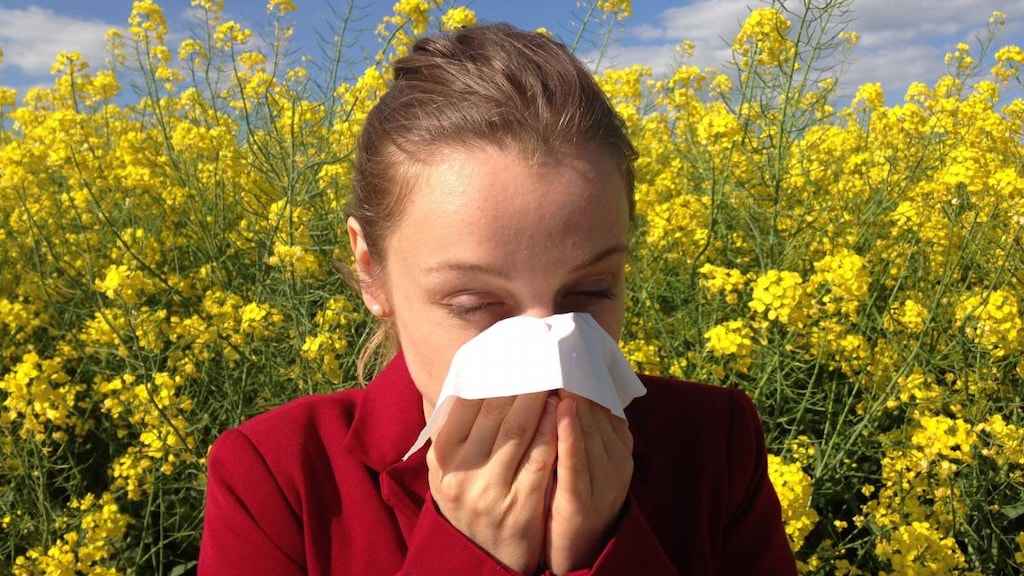 Seasonal allergies, or hay fever (allergic rhinitis) as it's also known, are a type of allergy that occurs during a particular season of the year. Summer, spring, and the fall season are peak times for allergy symptoms, but they can continue year-round in some people.
Seasonal allergies affect the upper respiratory system, including the ears, nose and throat (ENT). Symptoms of seasonal allergies include:
Sneezing
Runny nose
Itchy eyes, nose, throat, or roof of the mouth
Watery eyes
Stuffy nose due to congestion
Tiredness due to poor quality of sleep
Seasonal allergies can be treated with prescription and over-the-counter (OTC) medicines, such as antihistamines and decongestants, but some people prefer natural remedies. Read on to find out about what's likely causing your seasonal allergies and natural approaches for managing your symptoms.
What's causing my seasonal allergies?
Seasonal allergies are caused by allergens in the air, such as pollen and mold spores. An allergen is a substance that causes an allergic reaction. Allergens are usually harmless, but sometimes the immune system thinks they are dangerous and produces antibodies called immunoglobulin E (IgE) to attack the allergen, which results in allergy symptoms.
Pollen is one of the common causes of seasonal allergies
Pollen is a powdery substance made up of tiny particles that come from male trees and flowers. The tiny pollen grains fertilize plants and are released into the air and carried by the wind. Pollen from trees, grasses and ragweed is the main cause of seasonal allergies.
The pollination period for plants is typically the same each year. The peak season(s) for:
Tree pollen is early spring
Grass pollen is late spring and early summer
Weed pollen is late summer and fall
Pollen levels tend to drop in cooler weather, however, in warmer, more southern areas of the US, these pollens can be a source of frustration year-round.
Mold spores can also cause allergy symptoms, particularly from July to early fall
Molds are tiny fungi related to mushrooms that grow rapidly in humid, damp and wet places. In the outdoors mold spores are found in plants, soil and rotting wood, while indoors mold is generally found in bathrooms, basements, and anywhere else damp.
Like pollen, mold spores float in the air and can be carried by the wind, or can be spread via fog or dew in humid areas. Mold spores tend to increase in numbers as the weather warms up. Mold spore levels generally peak in July in warmer states and in October in colder states. The can exist year-round in warmer climates.
12 Natural ways to help your seasonal allergies
A range of natural options are available to help seasonal allergies symptoms including practices such as nasal irrigation, herbal treatments, and certain foods and supplements. For some of these options there is limited or inconsistent data supporting their use, while others have been shown to be beneficial.
Here are 12 things to try:
1. Nasal saline irrigation
Nasal or sinus irrigation involves washing out or loosening the mucus build-up in your nasal passages with a saline solution. A saline solution can be made by mixing one teaspoon of salt with two cups of warm filtered water.

There are two methods to administer this treatment.
Pour the saline solution into your hands and inhale it through your nose, one nostril at a time.
Use a device called a neti pot. Fill up the neti pot with saline solution, tilt your head to the side, place the spout of the pot into the nostril and allow the solution to drain in and then out of the other nostril.
Make sure to clean your hands and equipment before and after administering the saline solution to prevent any infection.
2. Steam
Steam is a traditional remedy for helping to clear your sinuses and decrease congestion. Adding an essential oil, such as eucalyptus oil, with antibacterial properties to the steaming water can help to better open up the nasal passages. There are several methods you can use.
Steam vaporizer. A steam vaporizer is a small device that boils water and releases steam into the air. Running this during the night can help loosen up mucus while you're sleeping.
Inhalation. Fill a bowl with boiling water, then hold a towel or cloth over your head to make a tent and inhale the steam through your nose for five to ten minutes.
Shower or bath. Create steam by running hot water in an enclosed shower or bathroom. Inhale the steam deeply.
Care needs to be taken with these methods to avoid burns and scalds, especially when using them around children.
3. Acupressure and acupuncture
Massaging acupressure points, such as the point between the thumb and index finger (large intestine 4) and the point at the junction between the mastoid bone and the neck (gallbladder 20), may help alleviate allergy symptoms. Applying deep, firm pressure while massaging these areas is used to help relax muscles and open up sinuses. Massaging the large intestine 4 point is thought to induce labor and should be avoided if pregnant.
Acupuncture has also been used to help seasonal allergies and there is some evidence that it may help. Remember to select an experienced practitioner with sterile needles to perform your acupuncture.
4. Butterbur extract
Butterbur extract is an extract taken from the root, leaves or rhizome of the butterbur shrub which grows in Europe, parts of Asia, and North America. Butterbur comes in the form of capsules, powders, tinctures, and teas and it is thought that it may help with the symptoms of seasonal allergies.
Butterbur products are considered safe when taken by mouth for no longer than 16 weeks, but longer-term use has not been confirmed as safe.
Raw butterbur contains pyrrolizidine alkaloids (PAs), which can cause liver and lung damage, damage the circulatory system, and possibly even cause cancer. Always choose butterbur products that are labeled as PA-free.
Butterbur can cause allergic reactions in people that are affected by plants such as ragweed, daisies, marigolds, and chrysanthemums.
5. Ginger
Ginger has natural anti-inflammatory and antihistamine properties that may help soothe your allergy symptoms. You can use ginger in a tea and inhale the steam while drinking, or use it as a spice in meals. Ginger can also be paired with turmeric which has its own anti-inflammatory properties.
While generally considered harmless, ginger can interact with medications such as blood thinners like warfarin (Coumadin) and aspirin.
6. Stinging nettle
Stinging nettle has antioxidant and analgesic properties and can reduce inflammation caused by an allergen. Spring is the time to find fresh nettle, which can be cooked to remove its sting.. The cooked leaves can be added to meals such as salads, stews, or soups or they can be dried and brewed as tea.
7. Cayenne pepper
Cayenne pepper contains the active ingredient capsaicin. It is thought to help thin the mucus in your sinuses and help reduce breathing difficulties and congestion.
8. Onion
Cutting up fresh onions can help to open up and drain your sinuses. Onions also contain quercetin, which acts as an antihistamine helping to reduce nasal congestion and inflammation.
9. Garlic
Garlic contains the active ingredients allicin, S-Ally cysteine, and ajoene, which are believed to reduce congestion and mucus build-up.
10. Omega-3 fatty acids
Omega-3 fatty acids have anti-inflammatory properties. Including these essential fats in your diet can help improve your immune function and relieve allergy-related symptoms. Omega-3 fatty acids can be found in:
Avocados
Beans - kidney beans, mung beans and pinto beans
Fatty fish - albacore, halibut, salmon and mackerel
Nuts - almonds and walnuts
Seeds - pumpkin seeds and flaxseed
11. Vitamin C
Vitamin C has antihistamine properties and may help relieve allergy symptoms. Vitamin C can be found in citrus fruits, red and green vegetables, and supplements.
12. Probiotics
Certain strains of probiotics help support digestive health and parts of the immune system. Some evidence suggests that a probiotic combination containing Lactobacillus gasseri KS-13, Bifidobacterium bifidum G9-1, and Bifidobacterium longum MM-2 may help improve symptoms of seasonal allergies, such as rhinoconjunctivitis.
Immunotherapy is another option for those looking for long-term relief from seasonal allergies
Immunotherapy is a treatment for chronic hay fever that helps to build up a tolerance to the allergen causing your problems. It's another option to try if the other treatments you've tried aren't managing your symptoms.
Allergy shots are a type of immunotherapy. An allergy shot is injected by a healthcare professional and consists of a diluted extract of the allergen that causes your symptoms. Allergy shot treatment can continue for three to five years, with the dose of the allergen gradually increasing over time.
Sublingual tablets are also available, which dissolve when placed under the tongue. These are taken starting several months before the allergy season starts.
Lifestyle changes can also help your seasonal allergie
Avoid allergens by staying indoors as much as you can especially on windy days when peak pollen levels are high.
Check pollen and mold levels before heading outside. You can check these on the National Allergy Bureau (NAB) website or the weather report in local newspapers.
Wash hands regularly with soap and water and avoid touching your face and eyes.
Wear a hat and sunglasses when outside to avoid pollen getting into your eyes.
Avoid using window fans to prevent pollen from being drawn into the house.
Keep windows and doors closed at home and in the car, and use an air conditioner instead for airflow. Clean your air conditioner unit regularly.
Avoid hanging clothing or sheets outdoors to dry as pollen may stick to them.
Regularly clean floors and benchtops using a damp rag or mop, rather than dry-dusting or sweeping them.
Keep the humidity in your home low (between 30% and 50%) to avoid mold growing in your home.
Clean any visible mold with a mild detergent and a 5 percent bleach solution and let it air dry.
Take a shower and wash your hair and change clothing after you have been playing or working outdoors.
Wear a NIOSH-95 filter mask when doing activities outdoors such as mowing or gardening.
Limit your intake of caffeine and alcohol as they dry out sinuses. Instead drink lots of water to keep hydrated.
The final word
Left untreated seasonal allergies can lead to ear and sinus infections. Sinus infections (sinusitis) can cause congestion, a cough, postnasal drip, green or grey discharge from the nose and loss of sense of smell.
Seasonal allergies can be treated with natural remedies, OTC products, prescription medications and immunotherapy. A combination of options can also be used.
Check with your healthcare provider about what might be the best solution for you, especially if you take other medication or have other conditions, including asthma. Allergens can trigger wheezing and breathing problems in those with asthma.