Preventing damage caused by Alzheimer's disease before it starts - an important step forward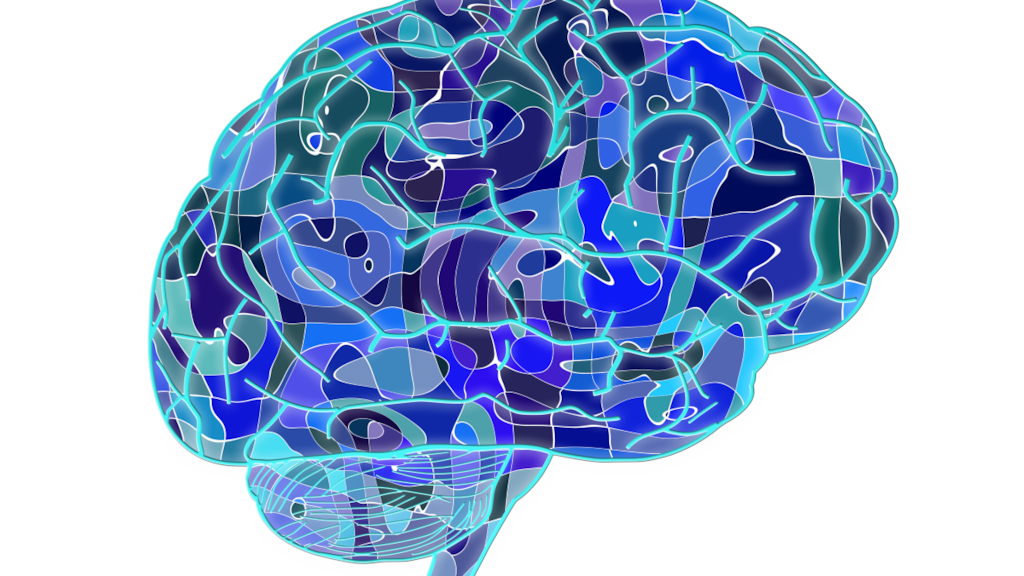 Researchers around the world are working on the prevention and early detection of Alzheimer's disease. Alzheimer's is an irreversible and progressive brain disorder that robs people of their memories, slows their thinking and ultimately leaves them unable to care for themselves. Data were presented at the 2020 Alzheimer's Association International Conference, which offer hope to those at risk of developing the disease. The data are reported to show that:
Regular flu shots significantly reduced the risk of Alzheimer's dementia

Pneumococcal vaccination also reduced the risk of Alzheimer's disease by up to 40% in certain patients aged between 65 and 75 years of age

A simple blood test that detects p-tau217 could be used to detect Alzheimer's disease years before symptoms develop
An annual flu shot helped prevent Alzheimer's disease
Having just one seasonal flu shot was associated with a 17% reduction in the incidence, or number of new cases, of Alzheimer's disease, according to researchers who analyzed the health records of 9066 people in the US. A further 13% reduction in the incidence of the disease was also observed among the people who regularly received the vaccine on an annual basis. Receiving a regular flu shot was also found to reduce the risk of Alzheimer's by almost 6% for 16 years in patients aged between 75 and 84 years of age.
Not only was regular use associated with a greater reduction in risk, but earlier use was also better. People who started getting immunized against the flu at age 60 benefitted more than those who waited until they were 70 years of age.
Pneumococcal vaccination also lowered risk of Alzheimer's disease
An up to 40% reduction in the risk of Alzheimer's disease was also seen in certain people vaccinated against pneumonia who were between 65 and 75 years of age, according to a separate group of researchers. The researchers analyzed the records of 5146 people enrolled in the Cardiovascular Health Study.
Pneumococcal vaccination resulted in the largest reduction of Alzheimer's risk later in life (up to 40%) in the people who did not carry a gene (TOMM40 re2075650 G allele) that puts you at greater risk of developing the disease. However, a 20-30% reduction in risk of Alzheimer's was also observed in others after the researchers adjusted for a number of G alleles (variant forms of a gene), smoking, sex, race, birth cohort and eduction.
The researchers were investigating whether pneumococcal vaccination, with or without an annual flu vaccination, would be associated with a reduction in the risk of Alzheimer's. Unlike the other group of researchers, they found no benefit from vaccination with the flu vaccine on its own.
Accurate diagnosis of Alzheimer's disease with a simple blood test for p-tau217
Measuring levels of p-tau217 may provide a cheaper and easier way to detect Alzheimer's disease well before symptoms appear, according to researchers from Sweden. Importantly, the researchers believe that measuring p-tau217 could diagnose Alzheimer's with the same precision as the more costly and less available positron emission tomography (PET) scans and measurement of biomarkers in cerebrospinal fluid.
Abnormal tangles of tau proteins have been found in the brains of patients with Alzheimer's. p-tau217 is thought to be one of the tau proteins linked closely to Alzheimer's and changes in it can be detected early on in the course of the disease, making it an ideal biomarker.
The researchers from Sweden studied data from more than 1400 patients from the BioFINDER-2 study, the Arizona Study of Aging and Neurodegenerative Disorders and the Colombian autosomal-dominant Alzheimer's registry. They analyzed p-tau217, p-tau181 and other biomarkers in the blood and spinal fluid of patients and also performed PET imaging. They then compared what they had found against the changes observed in the brain tissue of patients after death.
What the researchers uncovered was that measuring p-tau217 in the blood was a highly accurate way (between 89-98%) to distinguish between Alzheimer's and other neurodegenerative diseases. In patients with Alzheimer's, p-tau217 levels were seven-fold higher than those without the disease. In addition, in patients with a gene linked to the development of Alzheimer's, levels of p-tau217 started increasing 20 years before the onset of cognitive decline.
Results provide hope for those at risk of Alzheimer's disease
Prevention or early identification of Alzheimer's Disease provides hope to many who are at risk. Early identification of Alzheimer's may enable new therapies to be evaluated in patients before they even develop symptoms. Flu and pneumococcal vaccines also hold the potential to prevent the disease from developing in the first place.