Preventing heart disease with gene editing - promising results in monkeys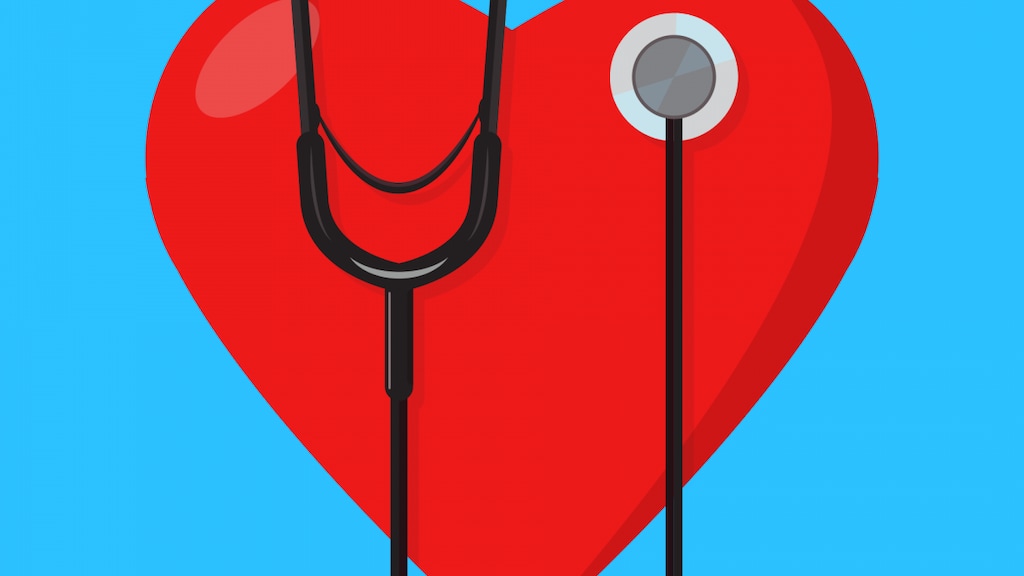 One day we might be able to protect against coronary artery disease, a type of heart disease, with a one-off gene editing treatment, according to data presented by Verve Therapeutics at the International Society for Stem Cell Research (ISSCR) 2020 Virtual Annual Meeting.
Genes are made up of DNA (deoxyribonucleic acid), which acts as a blueprint for living things and contains all the instructions needed for growth, development, survival and reproduction. Technologies capable of editing genes have potential to treat not just heart disease, but many different diseases. For example, CRISPR gene editing technology is being investigated for use in cancer and COVID-19.
Verve Therapeutics is focused on developing a gene editing technology that will work in the liver to reduce cholesterol and coronary artery disease risk factors. The company's initial focus is on treating people who already have established cardiovascular disease.
Verve's gene editing technology targets genes that can be altered to reduce the risk of cardiovascular disease. It works slightly differently to the classic CRISPR gene editing approach in that rather than cutting the target DNA and leaving it to repair itself, it changes just one base or building block letter in the target gene, which is referred to as base editing.
What data did Verve Therapeutics present at ISSCR?
Verve Therapeutics presented data from two studies showing that its adenine base editing (ABE) approach could turn off two genes in the livers of monkeys. Adenine is one of the four building blocks of DNA which makes up our genes. Turning off the two genes lowered LDL (low-density lipoprotein) cholesterol and triglycerides levels, which is significant because high levels of these leads to a buildup of fatty deposits or plaques on artery walls (atherosclerosis) and this is associated with an increased risk of stroke and heart attack.
During the two studies a total of 14 monkeys received a one-off intravenous infusion containing mRNA (messenger ribonucleic acid) edited using Verve's ABE technology and an RNA guide in an engineered lipid nanoparticle delivery system. mRNA is a messenger molecule that provides the code or genetic sequence for a gene and is used as a template to manufacture the particular protein that the gene encodes. Proteins carry out the functions necessary for life. The guide RNA is a tool used in gene editing to target the edited mRNA to the specific site that it needs to work at.
The one-off infusions the monkeys received targeted one of two genes:
PCSK9 (proprotein convertase subtilisin/kexin type 9), a gene responsible for producing a protein that increases blood LDL cholesterol

ANGPTL3 (angiopoietin-like protein 3), a gene responsible for producing a protein that increases blood triglyceride levels.
Two weeks after receiving an infusion results showed that:
There was an 89% reduction in plasma levels of the PCSK9 protein, which was associated with a 59% reduction in blood LDL cholesterol levels, in monkeys receiving the infusion targeting the PCSK9 gene

There was a 95% reduction in plasma levels of the ANGPTL3 protein, which was associated with a 64% reduction in blood triglyceride levels and a 19% reduction in blood LDL cholesterol levels, in monkeys receiving the infusion targeting the ANGPTL3 gene
Verve also presented positive results from studies carried out in liver cells. During these studies only on-target gene editing was observed and no evidence of off-target (unintended) editing was seen. Off-target editing is of concern when using gene editing technologies because it could result in any number of unintended effects.
What's next for Verve Therapeutics and its gene editing technology
Verve Therapeutics expects to select a lead program for further development before the end of 2020 and plans to begin trials in people within the next three years.
The data presented at ISSCR provides proof that Verve's approach could one day be used to treat those at risk of cardiovascular disease. This one-off approach has the potential to replace traditional medications for high cholesterol and newer agents such as the PCSK9 inhibitors Praluent (alirocumab) and Repatha (evolocumab), which need to be used on an ongoing basis.
Verve Therapeutics is a US biotechnology company, which describes itself as a next-generation cardiovascular company. It has entered into licensing agreements with Beam Therapeutics, Harvard University and the Broad Institute of MIT and Harvard to enable it to develop therapeutic gene editing technologies targeting cardiovascular targets.