Reduce inflammation with an anti-inflammatory diet
Reviewed by Medicine.com on June 23, 2021
Written by Cara Le Mouton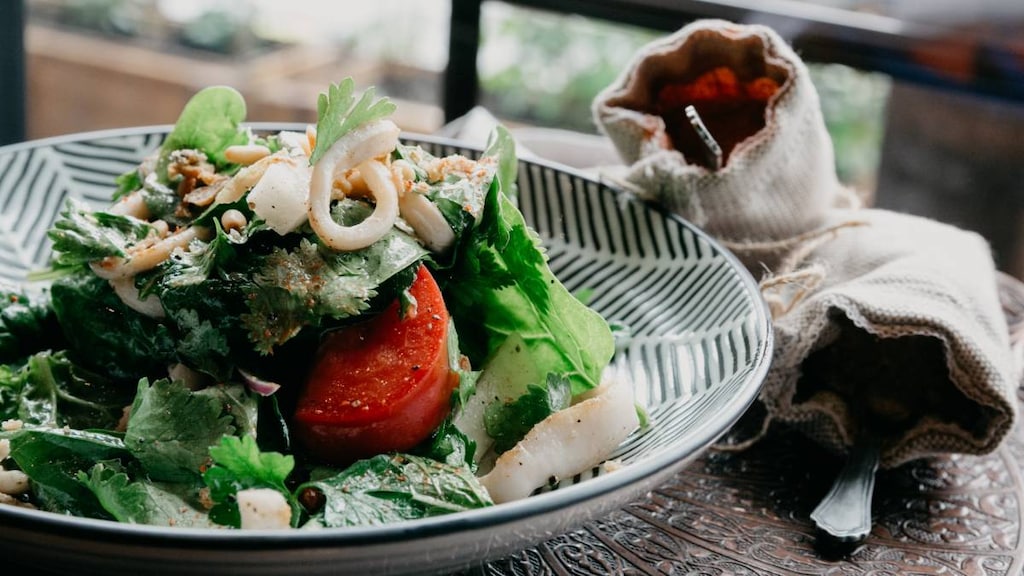 Inflammation is the body's natural defense mechanism to protect itself from infections, allergens, illness, or injury. Often inflammation will be acute and only last for a short time. However, sometimes inflammation can persist and may cause damage. This type of chronic inflammation can last months to years and is linked to many different conditions including heart disease, rheumatoid arthritis, cancer, Alzheimer's disease, psoriasis, and asthma.
Some foods contain substances with natural anti-inflammatory properties and these foods may help reduce chronic inflammation.
Anti-inflammatory foods can have the following benefits:
Contain antioxidants that slow down or prevent the production of free radicals. Free radicals can cause cell damage that results in inflammation.
Lowers levels of C-reactive protein (CRP). CRP is a protein that the body produces in response to injury or infection and increases inflammation.
Reduces pain. Oleocanthal, for example, is a compound found in olive oil that can reduce inflammation and lessen pain.
Boost health and wellbeing. Anti-inflammatory foods tend to be foods that are key to a healthy diet, providing vitamins, minerals and more.
Anti-inflammatory diet tips
Including food and beverages that may help reduce inflammation is a key part of following an anti-inflammatory diet. Another key part of such a diet is reducing your intake of foods that may promote inflammation. Read our tips below to learn more about what you should include and what you should avoid when adjusting your diet to help reduce inflammation.
Foods to include in your anti-inflammatory diet
Fruits and vegetables
Fruits and vegetables are a source of phytonutrients and antioxidants. Antioxidants such as anthocyanin and carotenoids give food their color and help slow down or prevent cell damage. Fruits and vegetables also contain a wide variety of vitamins and minerals which support the body's immune system, lower the chances of inflammation occurring and keep your body healthy. Try:
Tomatoes
Berries - raspberries, blueberries, strawberries, cherries
Oranges
Watermelon
Grapes
Avocado
Leafy greens like spinach, kale, silverbeet
Broccoli
Cabbage
Bok Choy
Carrots
Peppers
Onions
Legumes and beans
Legumes and beans are a good source of fiber, protein, antioxidants, folic acid, and minerals such as iron, magnesium, zinc, and potassium. They help lower CRP levels and reduce inflammation. Try:
Kidney beans
White and black beans
Lentils
Chickpeas
Split peas
Unrefined grains
Unrefined grains are high in fiber which helps to reduce inflammation in the intestines. Try:
Oats
Barley
Brown rice
Whole grain bread
Quinoa
Buckwheat
Millet
Oily fish
Oily fish are a good source of omega-3 fatty acids and can reduce the production of pro-inflammatory cytokines. Pro-inflammatory cytokines are small proteins released by cells that can cause inflammation and pain. Try:
Mackerel
Sardines
Tuna
Anchovies
Salmon
Lean cuts of meat
It is recommended that a limited amount of red meat is included in an anti-inflammatory diet because too much saturated fat can promote inflammation. Try:
Chicken
Pork
Lean cuts of red meat
Nuts and seeds
Nuts and seeds are another source of omega-3 fatty acids, and also source of protein and fiber. They can help reduce inflammation by lowering your CPR levels. Try:
Walnuts
Almonds
Pecans
Chia seeds
Linseed
Sesame seeds
Olive oil
Olive oil contains oleocanthal, a compound that lowers inflammation and pain.
Herbs and spices
Some herbs and spices possess natural compounds that have anti-inflammatory properties and can help reduce inflammation and joint pain. Try:
Turmeric
Garlic
Ginger
Quercetin - obtained from onions
Probiotics
Probiotics are live microorganisms that help restore and maintain a healthy balance of bacteria in the gut. They may also prevent inflammation in the gut. Try:
Yogurt with live probiotics
Dairy products made from fermented milk
Alternative dairy products such as cashew yogurt or coconut milk
Fermented fruit and vegetables such as sauerkraut, kimchi, pickles
Dairy products
The research into dairy products and inflammation has been mixed, but the most recent data seems to suggest that diary products tend to have an anti-inflammatory effect in most people, except those allergic to cow's milk. Consuming 11 servings of dairy products over a week has been shown to lower CRP levels in healthy individuals. Try:
Dark chocolate and cocoa 70% and over
Dark chocolate and cocoa contain flavanols, which are antioxidants that may help prevent chronic inflammation.
Certain beverages may also help reduce inflammation
Black tea and green tea
Black and green tea leaves contain antioxidants that may protect cells and tissues from damage and reduce inflammation.
Water
Water is an essential component of your diet as it lubricates joints and flushes toxins and irritants out of the body. It's also an important part of a healthy diet.
Red wine
Red wine contains resveratrol, a naturally occurring stilbene with anti-inflammatory properties. Red wine may help reduce inflammation, but should only be consumed in moderation. In addition to grapes, resveratrol is also found in apples, berries and plums.
The Mediterranean diet is a popular anti-inflammatory diet
If you're having difficulty deciding on what to include in your anti-inflammatory diet then you might like to consider following a Mediterranean diet. The Mediterranean diet is popular with people wanting to follow an anti-inflammatory diet because it is packed with foods that are high in omega-3 fatty acids, antioxidants, and vitamins. Research shows it can help manage inflammation, especially in people who suffer from chronic inflammation. It is also effective for weight loss, diabetes, and reducing the risk of coronary heart disease.
The Mediterranean diet is mainly plant-based with fish and small amounts of lean meat included. It is abundant in foods that have anti-inflammatory properties. It includes plenty of fresh fruit and vegetables, olive oil, fish, legumes, whole grains, lean protein sources, herbs and spices, and good fats. It is recommended as the diet of choice for decreasing chronic inflammation and chronic diseases.
Foods to avoid that may cause inflammation
People who suffer from chronic inflammation should limit or avoid foods that may contribute to inflammation including:
Refined carbohydrates such as white bread, crackers, flours, rice, pasta, instant mashed potatoes, donuts, cakes, pastries, and some cereals.
Beverages high in sugar like soda, energy drinks, iced teas, and fruit juices, and other sweetened beverages.
Foods high in sugar, including foods that contains a sugar ending in 'ose' such as fructose or sucrose. Also watch out for artificial sweeteners such as aspartame.
Processed snack foods like cookies, biscuits, potato chips, ice cream, confectionery, snack bars, microwave popcorn, and other snacks high in sugar and salt.
Processed meats like hot dogs, sausages, deli meat.
High fat, fried or oily foods, including foods that are high in saturated and trans fats. Avoid takeaways and deep-fried foods, margarine, pizza, coffee creamers, cookies, donuts, frozen breakfast products, and anything that has partially hydrogenated oils on the product label.
Oils such as safflower oil, sunflower oil, grape seed oil, soy oil, vegetable oil, peanut oil, and corn oil.
Bottom line
An anti-inflammatory diet may help reduce and manage inflammation. It can provide vital antioxidants, vitamins, and minerals that can help combat inflammation.
To reduce chronic inflammation, try adopting an anti-inflammatory diet like the Mediterranean diet which is packed with fruits and vegetables and healthy sources of carbohydrates, fats, and protein. Get plenty of physical exercise and avoid smoking and excessive drinking as these thing can increase inflammation.
An anti-inflammatory diet may be especially useful for those with conditions linked to inflammation including people with heart disease, diabetes, arthritis, cancer, and sleep apnea, for example.