5 Top tips for managing postural orthostatic tachycardia syndrome (POTS) symptoms
Reviewed by Medicine.com on October 20, 2021
Written by N France, BPharm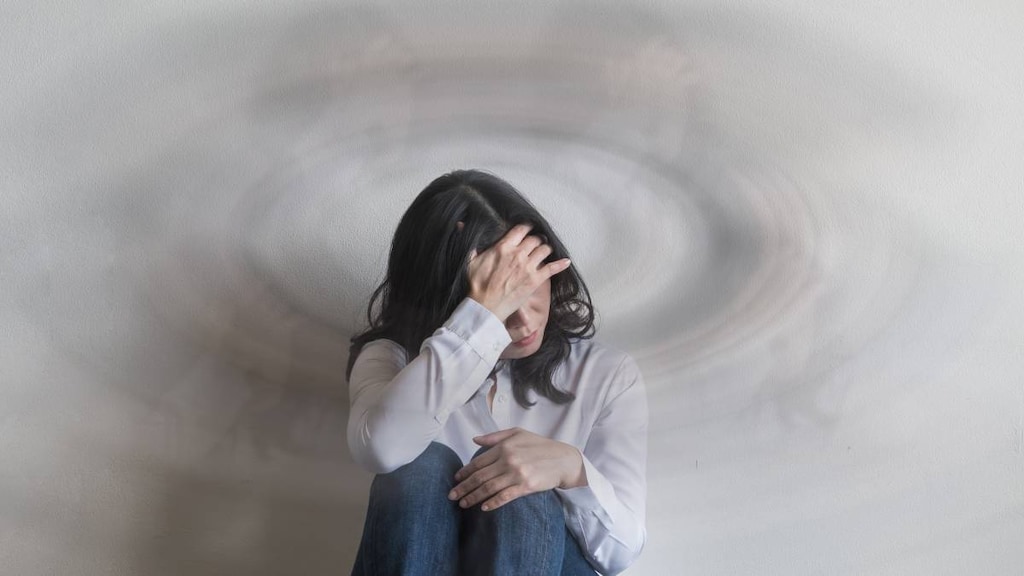 POTS (postural orthostatic tachycardia syndrome) isn't a new condition, but awareness of it has increased recently as some COVID-19 long haulers report developing POTS symptoms.
POTS is a common form of dysautonomia or autonomic disorder that is caused by autonomic nervous system dysfunction. The autonomic nervous system is part of the peripheral nervous system and helps regulate involuntary bodily processes such as heart rate, blood pressure, digestion, respiration and more.
The severity of symptoms varies from person to person, with some experiencing mild symptoms of lightheadedness and fatigue, while others may faint. Symptoms of POTS can also come and go and include:
Racing heart beat after sitting up or standing
High or low blood pressure when standing
Feeling dizzy or lightheaded
Occasional fainting
Brain fog - difficulty concentrating or thinking clearly
Fatigue
Exercise intolerance
Palpitations
Shortness of breath
Chest pain
Headaches
Blurry vision
Muscle aches and pains
Nausea
Tremor or shakiness
Poor sleep
While some people with POTS may benefit from medication, lifestyle modifications play a key role in the management of POTS symptoms. Here's a list of things you can try yourself to help improve your POTS symptoms.
1. Up your salt intake
Increasing your salt intake can help prevent symptoms like lightheadedness, dizziness or fainting.
Salt helps you increase the amount of water in your bloodstream which increases your blood volume and helps to prevent your blood pressure from dropping. It enables more blood to reach your heart and brain. Upping your salt intake can also cause narrowing or constriction of blood vessels (vasoconstriction), which can help to reduce the amount of blood that pools in the legs when standing.
Adding an extra 3-10g of salt each day to your diet may be recommended by your healthcare provider. One teaspoon of salt weighs about 6g.
To help gradually increase your salt intake you can add extra to your meals and eat foods high in salt such as:
Bacon
Bread
Cheese
Salted nuts
Tomato ketchup
Miso
Pickles
Tinned or packet soups
Potato chips
Pretzels
Pickles
Sausages
Salami
Smoked meat and fish
If you can't get enough salt from diet alone, then check with your healthcare provider about taking salt pills.
2. Drink up!
It's recommended to drink at least 2-4 liters of fluid a day if you have POTS. This helps to increase your blood volume and prevent dehydration associated with increased salt intake. Upping your fluid intake will also help prevent lightheadedness, dizziness and fainting.
You can drink water, milk, sports drinks such as Gatorade, or oral rehydration drinks such as Pedialyte and other fluids. Some people with POTS find caffeinated drinks such as coffee useful to help elevate blood pressure and fight tiredness. However, others find it makes their symptoms, like a racing heart, worse.
It is also recommended to limit or avoid alcohol when you have POTS as it can cause dehydration and low blood pressure. It's also recommended to avoid energy drinks, which have been linked to the development of reversible POTS symptoms.
To make sure you're drinking enough:
Use a bottle or jug to measure the amount you need to drink for the day
Use an app or reminders on your phone to prompt you to drink
Remember to always have a drink with meals
Take a large glass of water (17 fl oz, 500ml) or a drink bottle to bed, and drink it before you get out of bed in the morning to help replace any fluid lost overnight. Also try pumping the muscles in your legs while you are drinking to help prevent fainting when you get out of bed
Drink two glasses of cool water or other fluids quickly if you need to help increase your blood pressure
3. Eat small amounts regularly
After eating, blood is diverted to the digestive tract to aid digestion meaning that it is no longer available to help maintain blood pressure and heart rate. Eating smaller meals more regularly is recommended to help reduce POTS symptoms.
To help reduce your POTS symptoms:
Avoid large meals, especially those high in sugar, white flour and other refined carbohydrates
Have a rest and avoid strenuous exercise after eating
Keep a food diary to help identify foods that make your symptoms worse so that these can be avoided. Some people find removing gluten or dairy helps for example. Take care when cutting out foods that you're still eating a healthy and well-balanced diet. Check with your healthcare provider or a dietitian if you're not sure.
4. Slowly build up the amount of exercise you do
Exercise intolerance - a reduced ability to exercise at the expected level - is a common problem for people with POTS, but building up your tolerance is a good way to help manage your symptoms in the long term.
It's important to start slowly when building up your exercise tolerance. Overdoing things with high-impact and strenuous exercises can make your symptoms worse. Gradually work up to exercising for 30 minutes at least 4 times per week.
Focus on exercises that increase the strength of the muscles in your legs and core. Exercises that mostly involve sitting or lying down are recommended to begin with, such as:
Swimming
Rowing
Pilates
Recumbent biking
Resistance training for the lower limbs and core using weights and bands
After two to three months try adding in exercises such as biking, walking and jogging to further strengthen the muscles in the legs, which helps prevent blood pooling in them.
5. Get a good night's sleep
Sleep problems are common in people with POTS. Poor quality sleep can contribute to fatigue and a poor quality of life. Getting better and longer sleep can help improve POTS symptoms.
To help get a good night's sleep:
Go to bed and get up at the same time each day
Make sure your bedroom is cool and that you have layers available to help you easily regulate your temperature
Try relaxation techniques to help you get to sleep
Avoid caffeine, TV and other screens, and big meals right before bed
In addition to creating an environment that helps you get to sleep and stay asleep, raising the head of the bed is also recommended to help alleviate POTS symptoms.
Bottom line
It's important to take care of yourself if you have POTS. Along with the five tips discussed above, there are a number of other actions you can take to combat the symptoms of POTS including:
Avoiding standing for long periods of time
Squatting, sitting or lying down as required
Wearing compression garments, such as compression stockings
Squeezing a ball or clenching your fists if you have to remain standing
Crossing your legs when standing
Tensing and pumping the muscles in your legs and bottom when standing or before you get up
Avoid getting too warm
Avoid stress as much as possible