COVID-19 vaccines and myocarditis - the risks explained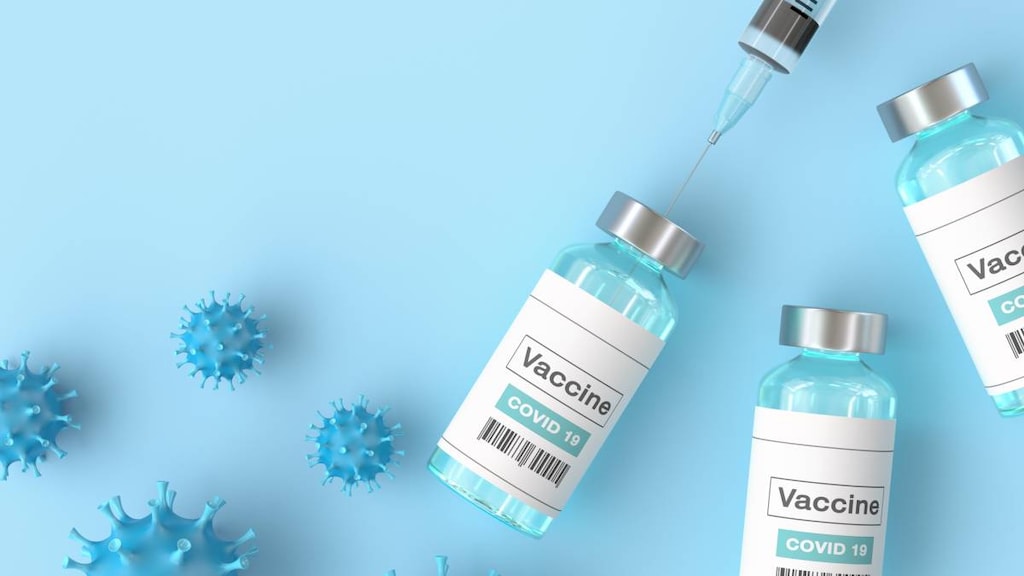 Since COVID-19 vaccines were rolled out for use in 2020, there have been reports of some people developing myocarditis following vaccination. While myocarditis was not identified as an adverse event during clinical development, reports of it occurring post-vaccination have led researchers to investigate further.
Oxford University researchers have investigated myocarditis following COVID-19 vaccination
In December 2021, a group of Oxford University researchers in England published the findings of their study in the journal Nature Medicine, which indicate that the risk of myocarditis following COVID-19 vaccination is rare and is much lower than the risk of myocarditis following COVID-19 infection itself.

The researchers looked at rates of hospitalization or death from myocarditis within 28 days of vaccination or a positive PCR test among the more than 38 million people who were vaccinated in England between December 1, 2020 and August 24, 2021. The study was a self-controlled case series study that included people aged 16 years of age and over.
The researchers found myocarditis following COVID-19 vaccination was rare
Three different COVID-19 vaccines were administered in England during the time of the study including the AstraZeneca (ChAdOx1), Pfizer (Comirnaty, BNT162b) and Moderna (mRNA-1273) vaccines.
The researchers reported that:
Following a first dose of the AstraZeneca vaccine an extra 2 myocarditis events per 1 million people vaccinated were estimated to occur
Following a first dose of the Pfizer vaccine an extra 1 myocarditis event per 1 million people vaccinated was estimated to occur
Following a first and second doses of the Moderna vaccine an extra 6 and 10 myocarditis events, respectively, per 1 million people vaccinated were estimated to occur
The increased risk of myocarditis occurred within the first week after vaccination. The increased risk associated with the Pfizer and Moderna vaccines - both mRNA vaccines - was also only found in people under 40 years of age. Cases of myocarditis were observed in both men and women.
The risk of developing myocarditis is higher following COVID-19 infection
While there is a risk of developing myocarditis after vaccination, the risk of developing myocarditis is higher after testing positive for SARS-CoV-2, the virus that causes COVID-19. An extra 40 myocarditis events per 1 million people testing positive is thought to occur.
People who develop COVID-19 were also found to be at increased risk of pericarditis (swelling and irritation of the pericardium membrane around the heart) and cardiac arrhythmias (irregular heartbeat). When it comes to the COVID-19 vaccines, no increased risk of pericarditis or cardiac arrhythmia were observed, except for an increased risk of arrhythmia following a second dose of the Moderna vaccine.
What is myocarditis?
Myocarditis is a disease that causes inflammation of the heart muscle or myocardium. This weakens the heart and can make it harder for the heart to pump blood around the body. It can also affect the electrical system of the heart, resulting in a rapid or abnormal heart beat.
Acute myocarditis - with recent or fast onset of symptoms - is most commonly caused by a viral infection. Other causes include bacterial and other infections, cancer, various toxins and some autoimmune conditions.
Myocarditis can affect people of all ages, but males aged from puberty through to their early 30s are most at risk.
Symptoms of myocarditis
Myocarditis may be associated with few or no symptoms, especially in the early stages.
Symptoms of myocarditis include:
Shortness of breath
Chest pain
Fatigue
Heart palpitations - a fast or abnormal heart beat
Swelling in the legs, ankles, feet or hands
Losing consciousness suddenly
If the myocarditis is caused by an infection then signs of infection may also be present such as a fever, muscle aches and pains, sore throat, headaches or diarrhea.
Bottom line
Other groups of researchers have also investigated the link between COVID-19 vaccination and myocarditis and also concluded that the risk of myocarditis following vaccination is low.
In most cases, myocarditis in young people following COVID-19 vaccination is thought to be mild and a quick recovery is expected. Further studies, however, are needed to provide longer-term follow up.
The Centers for Disease Control and Prevention (CDC) recommends vaccination against COVID-19, stating that.
"The known risks of COVID-19 illness and its related, possibly severe complications, such as long-term health problems, hospitalization, and even death, far outweigh the potential risks of having a rare adverse reaction to vaccination, including the possible risk of myocarditis or pericarditis."
The CDC also advises that if you or your child experience symptoms of myocarditis following vaccination, especially if symptoms develop in the week after vaccination, that you seek medical care. With appropriate medical care and rest, most people feel better quickly.