COVID-19: How to look after your face mask
Reviewed by Medicine.com on September 16, 2020
Written by Cara Le Mouton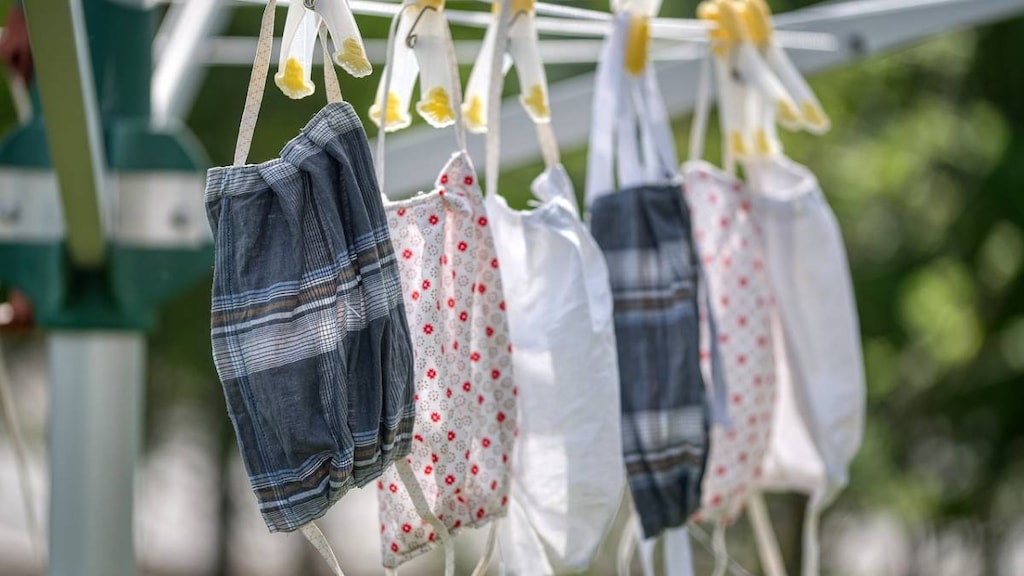 Masks have become a necessary item to help slow down community transmission of SARS-CoV-2, the virus that causes COVID-19. And like any piece of safety equipment it's important that you take good care of them to keep them clean and free from food, dirt and germs.
Different types of face masks have different cleaning requirements, but no matter what type of mask you wear it's important to remove it correctly and wash your hands after touching it.
1. Reusable Cloth Mask
Remember to check the instructions that came with your mask for the best way to care for your particular mask. As a general rule, however, reusable cloth masks should be regularly cleaned by machine or hand washing.
Machine wash
Wash hands before and after touching your mask
Use regular laundry detergent
Use the warmest water setting recommended for the type of cloth used to make the mask. Cotton can withstand a higher temperature of 140°F (60°C)
After you put the face mask in the washing machine clean your hands with soap and water or use hand sanitizer (containing at least 60 percent alcohol). Ensure your hands dry completely
Hand wash
Wash hands before and after touching your mask
Soak mask for 5 minutes in a bleach solution of 5 tablespoons (1/3rd cup) of 5.25%–8.25% bleach per gallon of room temperature water or 4 teaspoons of 5.25%–8.25% bleach per quart of room temperature water
Rinse thoroughly with warm water
Drying
Set your dryer to the highest heat setting recommended for the fabric and only remove when it is completely dry
When air drying, lie your mask flat in direct sunlight and allow it to completely dry
Iron the inside of the mask to keep layers together
Cleaning your face mask regularly is also recommended if you are suffering from Maskne, a type of acne caused by face masks
2. Face shields
Clean reusable face shields after every use following the instructions below:
Wipe down the inside first with a clean cloth and a neutral detergent solution or cleaner wipe
Then wipe down the outside using a disinfectant wipe or clean cloth saturated with a disinfectant solution
Follow-up by wiping the outside of the face shield with clean water or alcohol to remove the residue
Allow the face shield to air-dry
Finally, wash your hands when you're done
Face shields have open sides and do not provide protection from sneezes or coughs that come from behind you, but they do provide protection for your eyes. It is recommended to wear a face mask in addition to the shield. Face shields are more commonly worn by healthcare workers.
3. Disposable masks
Disposable face masks are single use items that should be discarded after use or when they become damp. This type of face mask needs to be disposed of correctly to avoid them littering public spaces including parks and beaches, where they can pose a hazard to animals and other people.
Remember to cut the elastic strings to avoid wildlife getting tangled in them
Masks should be put in a closed lidded bin or placed into a sealed bag before being put in a rubbish bin
Clean your hands after disposing of the face mask. Use soap and water or use hand sanitizer (containing at least 60 percent alcohol). Ensure your hands dry completely
Do not re-use or try to disinfect single-use disposable face masks
Bottom line
Regularly wash reusable face masks
Do not share face masks
Wash your hands before and after touching your mask
Use reusable face masks as much as possible
Wear a face mask to help slow down community transmission of COVID-19