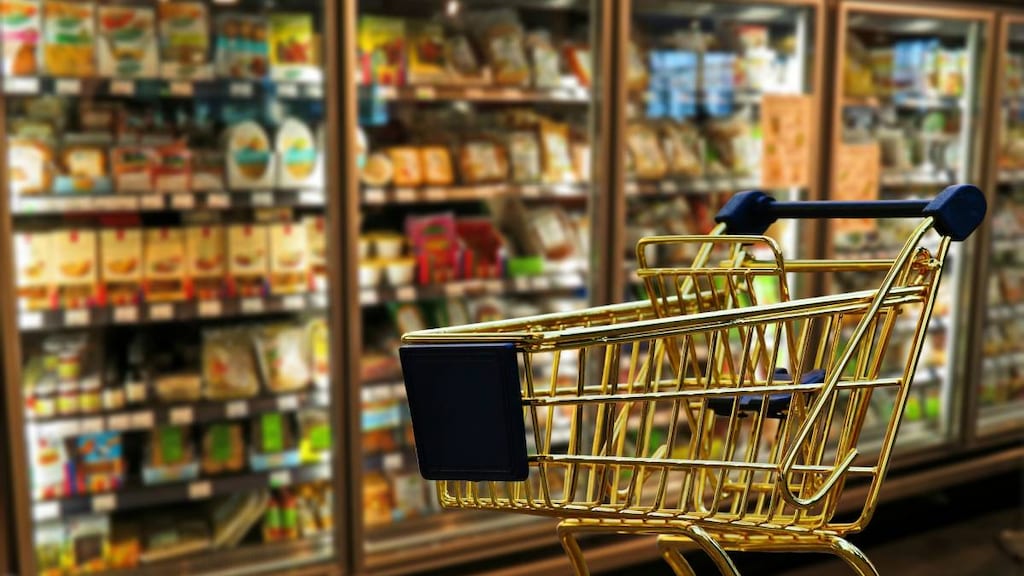 Diet changes may help ADHD symptoms.
Eat a healthy, well-balanced diet containing plenty of fresh fruit and vegetables, as well as lean meats, moderate amounts of eggs and dairy, and very low amounts of sugar

Get enough omega-3 fatty acids, vitamin D and other vitamins and minerals

Avoid artificial additives, preservatives and the specific foods that make your symptoms worse
Attention deficit hyperactivity disorder (ADHD) is a neurodevelopmental disorder, which is thought to affect about 8.4% of children and 2.5% of adults.

ADHD is associated with symptoms of inattention, hyperactivity and impulsivity and there are three types or presentations of the disorder. The presentation a person has is determined by which of the 18 core symptoms of ADHD they have.
Having ADHD can make eating well more difficult
Eating a healthy, well-balanced diet is important for everyone, but having ADHD can make this more difficult because of the symptoms it causes.
Having ADHD can make the planning and preparation of meals more difficult because ADHD can make it harder to stay focused, follow instructions and get organized. This can lead to less-healthy takeaway options being eaten that have little nutritional value.
Abnormal and dysfunctional eating habits, such as binge eating, overeating, skipping breakfast and eating high-calorie junk food are more common in people with ADHD.
Eating a healthy diet is also important for people with ADHD because there is a significant association between ADHD and obesity, especially in adults. A combination of genetics and behavioral traits are thought to contribute to obesity in people with ADHD, but the relationship is not yet fully understood.
What you eat and drink will not cause ADHD, but certain foods and beverages can make ADHD symptoms worse
The exact cause of ADHD is not known, but research suggests that what you eat and drink can play a role in the management of ADHD symptoms. Diet can be used alongside medications and behavioral therapy to help improve ADHD symptoms.
The idea behind an ADHD diet is to make sure you're getting all the nutrients you need, while limiting or avoiding substances that can make your symptoms worse.
What should I avoid in my diet if I have ADHD?
There's no set list of things that must be avoided by all people with ADHD, but there are some foods, beverages and other substances that are thought to be an issue for people with ADHD.
Some people with ADHD may find that the following make their symptoms worse:
Artificial additives and preservatives
Artificial flavors and colors are commonly found in foods, beverages, medications and cosmetics. They are used to make products look more attractive, match the color of the product to the artificial flavor it contains, replace color lost during processing and standardize the color in products.
Commonly used food dyes in the US include:
Allura Red FD&C Red #40
Tartrazine FD&C Yellow #5
Sunset Yellow FD&C Yellow #6
Brilliant Blue FD&C Blue #1
Indigotine FD&C Blue #2
Fast green FD&C Green #3
Erythrosine FD&C Red #3
A study conducted in children who were being assessed for hyperactivity found that the food dye tartrazine caused irritability, restlessness and sleep disturbance in some of the children. Higher doses of tartrazine had a more prolonged effect on behavior.
It's recommended that artificial flavors and colors be avoided because they may have a negative affect on behavior, especially in children.
Preservatives are also found in a range of foods, beverages and other products and should be avoided if they make symptoms worse. Sodium benzoate is a preservative that has been studied in children with or without existing hyperactivity. It caused hyperactivity that was detectable by the parents of the three years olds studied in one clinical trial.
Food sensitivities
Some people with ADHD may find that certain foods make their symptoms worse. Different people can be affected by different foods. Much of the research to date into food sensitivities in people with ADHD has been conducted in children.
A study conducted back in 1985 in 76 overactive children found that 62 of them had an improvement in their behavior and some other symptoms when certain foods were removed from their diet. Along with artificial colors and flavors, the following were commonly thought to make symptoms worse in some of the children:
In addition, the following are also thought to make ADHD symptoms worse in some people:
Corn
Rye
Eggs
Citrus
Legumes
Caffeine
The results regarding caffeine and ADHD are mixed. There's no clear recommendation on the use of caffeine in adults with ADHD, but it is not recommended for children.
Caffeine is a stimulant, increasing activity in the brain and nervous system. Certain medications used to treat ADHD are also stimulants. Caffeine is commonly found in coffee, tea, chocolate, soda and energy drinks.
Results suggest that caffeine may improve some ADHD symptoms in adults, but more research is required. In the meantime, it's a matter of avoiding and then taking caffeine to see what impact it has on symptoms.
It is currently recommended that children avoid caffeine because of the effect it can have on behavior, because children tend to favor caffeinated drinks that are high in sugar and artificial additives, and because it can make it more difficult to get a good night's sleep - making ADHD symptoms worse.
Results from one, older study, however, have shown that caffeine can improve sustained attention in children with ADHD. Two constituents in tea - L-theanine and caffeine - may also help provide short-term improvements in sustained attention and overall cognition, possibly by helping to stop the mind from wandering, according to results of a small study conducted more recently. The combination of L-theanine and caffeine may also help improve inhibitory control.
How do I know what to avoid if I have ADHD?
To work out what to avoid, try eliminating certain foods, beverages, additives or preservatives for a short time before reintroducing them.
Try eliminating one or two things for a week before reintroducing them one at a time.
Keep a record of your symptoms during this process to see if symptoms improve, get worse or show no change.
Avoid or limit those things that seem to make symptoms worse.
Consult a healthcare professional for advice when making significant changes to your diet. For example, if milk makes symptoms worse and needs to be avoided then a calcium supplement or another alternative may be recommended.
What should I include in my diet to help ADHD?
A healthy, well-balanced diet is especially important for those with ADHD. Foods should only be excluded if they make ADHD symptoms worse.
The Mediterranean diet is considered a healthy and nutritious diet that involves eating more fish and less red meat, a moderate amount of eggs and dairy products, plenty of fruits and vegetables and uses olive oil. It is also low in sugar and sweets.
One group of researchers looking at dietary intake and adherence to the Mediterranean diet in Spanish children and adolescents with newly diagnosed ADHD found that these children:
Were less likely to follow a Mediterranean diet
Skipped breakfast more
Ate less pasta, rice, fruits and vegetables
Ate more fast food
Consumed more sugar and soda
Ate less fatty fish and total protein
Research has also shown that some people with ADHD may be low in omega-3, vitamin D, zinc, magnesium and other vitamins and minerals.
Blood tests should be used to determine whether any essential nutrients are lacking. Work with your doctor or nutritionist to help develop a plan to correct any deficiencies if any are detected. The plan may involve adjusting your diet, taking supplements or simply getting more sunshine depending on what deficiencies are identified.
Studies have shown that in particular the following may be lacking in children with ADHD:
Essential fatty acids
Essential fatty acids are the fatty acids that we need to get from our diet because we can't make them. They form cell membranes and are necessary for the formation of eicosanoids, which are chemicals that work as communicators between cells. Omega-3 and omega-6 are the two families of essential fatty acids.
Researchers interested in whether people with ADHD have altered fatty acid metabolism have conducted a small study in children. The study found that children with ADHD had significantly lower concentrations of key fatty acids than children in the control group. Children with more ADHD symptoms also had lower levels of fatty acids compared with those with fewer symptoms.
Essential fatty acids deficiency is rare and a diet has to be very low in essential fatty acids to cause a deficiency. It is not clear why some people with ADHD have lower fatty acid concentrations.
Symptoms of essential fatty acid deficiency include:
Feeling very thirsty
Needing to urinate frequently
Dry skin
Hair that is dry and unmanageable
Seborrheic dermatitis (dandruff)
Brittle nails that peel or break easily
Follicular keratoses (keratosis pilaris) - small white bumps on the backs of the arms
Essential fatty acids are essential for good health and the advice is to:
Eat more omega-3
Alpha-linolenic acid (ALA) is a short-chain omega-3 fatty acid found in certain plants. Eicosapentaenoic acid (EPA) and docosahexaenoic acid (DHA) are long-chain omega-3 fatty acids that are found in fish and it is these omega-3 fatty acids that are most beneficial in ADHD. Mackerel, tuna, salmon, sardines and herring are good sources of omega-3. Aim to eat oily fish two to three times per week.
Omega-3 fatty acids are also found in flaxseed, flaxseed oil, canola oil, soybeans, navy beans, kidney beans, walnuts, walnut oil and dark-green leafy vegetables.
Eat less omega-6
The most common omega-6 fat is linoleic acid. Omega-6 fatty acids are found in safflower and sunflower oils, corn, soybean, peanuts and other nuts and seeds, tofu and meat.
Consider supplements if required
Vitamin D
Vitamin D levels have been shown to be significantly lower in children with ADHD compared with control subjects in studies conducted in children and adolescents.
Interestingly, in one small study, supplementation with vitamin D increased blood levels of vitamin D and improved evening symptoms in children with ADHD being treated with methylphenidate (Ritalin).
Vitamin D is commonly known as the 'sunshine vitamin' because it's produced in our skin in response to sunlight. This is our main source of vitamin D, but it's also found in oily fish, some fortified food and supplements.
Vitamin D is well known for regulating calcium and phosphorus and is needed for building strong bones, but it also plays other roles. There are vitamin D receptors in the brain and vitamin D is also involved in regulating genes - turning them on and off. It's also involved in the production of neurotransmitters, which are chemicals that act as messengers in the brain. Vitamin D has also been shown to have neuroprotective effects - protecting nerves from damage.
A blood test needs to be conducted to tell if vitamin D levels are low. If they are low, then spending 5-30 minutes in the sun at least twice a week with the face, arms and legs exposed can help increase vitamin D levels. Care should be taken not to stay out so long that you burn. Also, check with your healthcare professional about whether supplements may be needed and what the right dose is for you. After a few months of taking steps to increase vitamin D levels, a repeat blood test should be done.
ADHD diet - what to have and what to avoid
Group

Have

Limit or avoid

Grains

Brown rice
Natural Popcorn
100% whole grain breads, crackers and cereals that are low in sugar
Whole grain pasta
Whole wheat flour

Limit white bread
Limit white rice
Avoid white flour
Corn may need to be avoided
Rye may need to be avoided
Wheat may need to be avoided

Vegetables

Eat a wide variety of different colored vegetables

Avoid white potato chips and fries

Fruits

Eat a wide variety of different colored fruits

Citrus fruits, such as oranges, may need to be avoided

Dairy

Natural cheese
Low-sugar yogurt

Milk may need to be avoided
Avoid processed cheeses

Meat

Low-fat meats, such as chicken or turkey breast

Fish

Oily, cold water fish rich in omega-3 fatty acids, such as mackerel, tuna, salmon, sardines and herring

Beans and legumes

Dry beans, including kidney, navy, pinto, and red beans

Legumes may need to be avoided
Soy may need to be avoided

Eggs

Eggs may need to be avoided

Nuts and seeds

Eat a wide range of nuts including walnuts, brazil nuts, peanuts and more
Eat a wide range of seed including pumpkin seeds and chia seeds
Eat nut butters such as peanut butter (with just peanuts and salt), walnut butter, almond nut butter or cashew butter

Fats and oils

Omega-3 fatty acids
Canola, walnut and flaxseed oil
Olive oil

Limit:

Saturated fats
hydrogenated and partially hydrogenated fats
Trans fatty acids
Omega-6 fatty acids

Sugar and confectionery

Avoid high-sugar foods, such as candy and cakes
Avoid high fructose corn syrup
Chocolate may need to be avoided
Limit sugar and sweeteners based on symptoms

Sugar substitutes / Sweeteners

Stevia may be ok
Monk fruit may be ok
Xylitol may be ok

Avoid Aspartame
Avoid Saccharin
Avoid Sucralose

Fruit juice

Avoid 100% pure grape or apple juice, which can be high in fructose
Limit orange juice and tomato juice to a small glass with food

Soda, energy and sports drinks

Avoid soda, energy and sports drinks

Artificial additives

The following are common food colors that may need to be avoided:

Allura Red FD&C Red #40
Tartrazine FD&C Yellow #5
Sunset Yellow FD&C Yellow #6
Brilliant Blue FD&C Blue #1
Indigotine FD&C Blue #2
Fast green FD&C Green #3
Erythrosine FD&C Red #3

Artificial flavors may need to be avoided

Preservatives

Sodium benzoate and other preservatives may need to be avoided
Bottom line
Eat a healthy, well-balanced diet containing plenty of fresh fruit and vegetables, as well as lean meats, moderate amounts of eggs and dairy, and very low amounts of sugar
Get enough omega-3 fatty acids, vitamin D and other vitamins and minerals
Avoid artificial additives, preservatives and the specific foods that make your symptoms worse
Don't overcook vegetables
Broil, stew or bake meats and fish, rather than frying
Learn to read food labels
Schedule meals. Skipping meals can increase cravings for high-sugar and high-fat foods
Keep healthy snack options to hand
Allocate time to plan meals for the week
Ask for advice and support from a nutritionist or dietitian, or even a family member
Before making significant changes to your diet, or starting on supplements, consult a healthcare professional for advice
More research is needed to understand the relationship between different foods and beverages and ADHD symptoms