Caffeine withdrawal: How to beat the symptoms while breaking the habit
Reviewed by Medicine.com on November 10, 2020
Written by Cara Le Mouton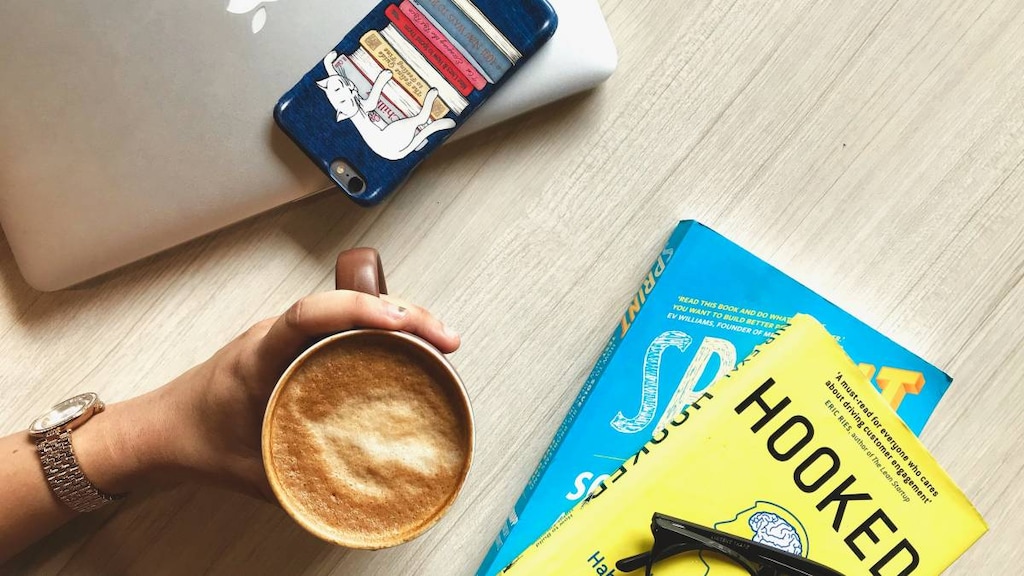 Caffeine is a natural stimulant found commonly in coffee, tea, chocolate, some sodas and energy drinks. People rely on caffeine to wake them up in the morning or keep them stimulated and alert at work - particularly a night shift - or to perk them up during an afternoon slump.
Caffeine is addictive and it can negatively impact your overall health and mental wellbeing, which is why some people will want to cut down or quit. Trying to break the habit of consuming too much caffeine though, can bring on unpleasant withdrawal symptoms.
What is caffeine?
Caffeine is a stimulant that affects the brain and central nervous system and blocks the adenosine receptors, which prevents drowsiness. It is the most widely used, unregulated psychoactive drug in food and beverages worldwide and it is found naturally in coffee beans, tea leaves, kola nuts and cacao pods. There is also a synthetic man-made strain that is used in some medicines, foods and beverages.
Low-to-moderate consumption of caffeine is approximately 20-200 mg a day and it is recommended that people don't have more than the upper safe limit of 400 mg a day. Two energy drinks, four cups of coffee or 10 cans of cola are equivalent to approximately 400 mg of caffeine.
People consuming low-to-moderate levels of caffeine typically experience many of the positive effects of the drug. The positive effects of caffeine include increased feelings of happiness, alertness, energy and improved performance, which is why many people like it. Too much, however, can cause symptoms of anxiety, upset stomach, headaches, insomnia, dehydration and a rapid heart rate.
Caffeine content in foods and beverages*
| | |
| --- | --- |
| Food & beverages | Average caffeine content (mg) |
| Energy shots | 75-500 |
| Energy drinks | 80-350 |
| Brewed coffee (1 cup) | 120 |
| Espresso (1 shot) | 40 |
| Instant coffee (1 cup) | 60-80 |
| Black Tea (1 cup) | 40-120 |
| Cola drinks (375ml can) | 38 |
| Decaf coffee and tea | 2-20 |
| Chocolate bar (50g) | 10 |
*Always check the label for details because the caffeine content in different products can vary
What are the symptoms of caffeine withdrawal?
The symptoms that come with withdrawing caffeine from your diet are temporary and usually start 12-24 hours after your last caffeine fix. Symptoms are often at their worst after 20-51 hours, but caffeine withdrawal symptoms can last between 2-9 days. The length and severity of symptoms often depends on how much caffeine you usually consume and your tolerance to it.
The most common symptoms from caffeine withdrawal are:
Headache
Fatigue and drowsiness
Decreased energy
Decreased alertness
Difficulty concentrating
Irritability
Muscle pain and stiffness
Flu-like symptoms
Nausea or vomiting
Constipation
5 Tips to help beat caffeine withdrawal symptoms
If you've decided to cut out caffeine, remember to identify all the foods and drinks you take that contain caffeine so that you can be sure to avoid it. There are many things you can then do to help relieve the symptoms of caffeine withdrawal once you quit. To help reduce your symptoms you can:
Gradually reduce your consumption rather than go "cold turkey". This may make your symptoms less severe, although it will take longer. This can be done by slowly reducing how much caffeine you have each day over two to three weeks or longer if needed. Or try diluting your tea or coffee with water or replace it with decaffeinated products. Decaffeinated products usually contain some caffeine. Put a plan in place to help you stay on track
Headaches can be effectively treated with over-the-counter medications such as ibuprofen (Advil), acetaminophen (Tylenol) and aspirin
If suffering from constipation, increase your dietary fibre consumption or take over-the-counter medications to help ease your symptoms
Get plenty of rest and sleep
Keep hydrated by drinking plenty of water
Bottom line
Coffee, tea, caffeinated food and other beverages can help you get your daily caffeine fix and it can be difficult to quit if you need caffeine as a pick-me-up during the day. However, withdrawing caffeine from your diet can have benefits on your overall health and mental wellbeing, including:
Lower blood pressure
Improved sleep quality
Improved digestion and vitamin and mineral absorption
Improved mood and natural alertness
Decreased anxiety
Improved oral health
Increased energy
Possible weight loss if you often consume sugary caffeinated beverages
And don't forget:
Gradually reduce your intake of caffeine to avoid severe symptoms
Withdrawal symptoms are short-term and temporary
Avoiding caffeine can help alleviate symptoms of insomnia, anxiety, digestive issues, dehydration and a rapid heart rate.