Top 5 tips for getting a restful night's sleep
Reviewed by Medicine.com on December 8, 2021
Written by Cara Le Mouton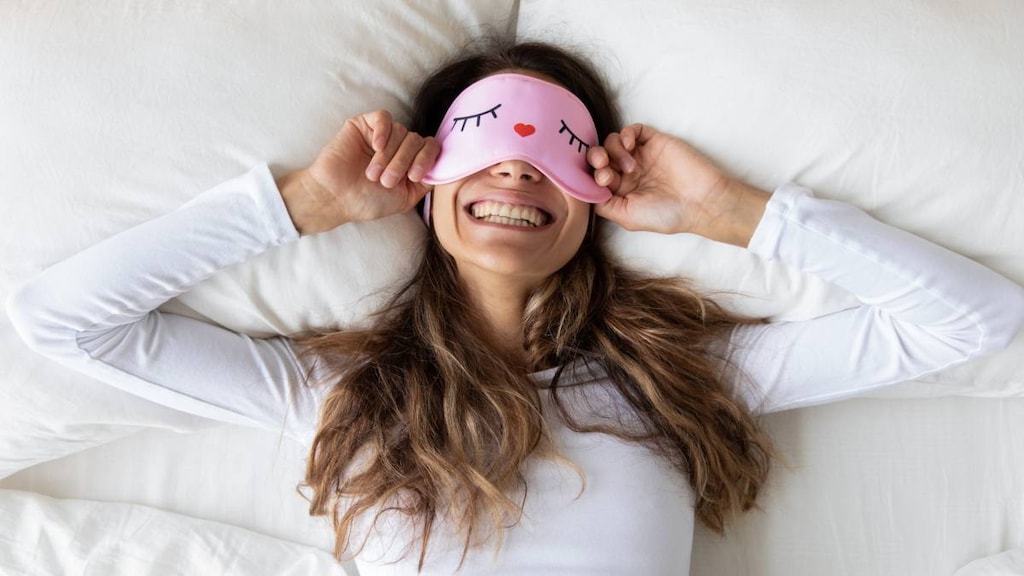 Getting a good night's sleep is important for your physical and mental health. Sleep allows your body to relax and recover from the day's activities and can help with recovery from an injury or illness.
To keep healthy, it is recommended that adults 18 years of age and over regularly get 7 hours or more of sleep each night. A night of good sleep can give you more energy to exercise, which can help reduce weight gain. It can also improve heart health, emotions and mood, and strengthen your immune system.
Making small changes to daytime routines and lifestyle choices can improve your sleep hygiene, which is a collection of good habits and practices that affect your ability to fall asleep and stay asleep. Try our top 5 tips to improve your sleep hygiene.
1. Create an optimal sleep schedule
Your body has a natural 24-hour sleep-wake cycle that is aligned with sunrise and sunset. It helps ensure that you are generally awake during the day and asleep during the night. Developing a daily sleep schedule that follows your sleep-wake cycle can help you obtain a better night's sleep. The following can help you establish a good sleep routine.
Set fixed sleep and wake times. Go to bed and get up at the same time every day, including on weekends. Make sure you have at least a 7-8 hour period to sleep.
Avoid sleeping in, even on weekends, as this can put your sleep cycle out of sync.
Avoid napping as much as you can. Keep naps to no longer than 15-20 minutes and avoid napping after 3 pm.
2. Manage your exposure to light
The production of melatonin, the hormone that regulates your sleep-wake cycle, is affected by exposure to light. More melatonin is released when it gets dark, which makes you sleepy, and less is released when it is light so that you remain more alert. Use the tips below to help you manage your exposure to light to enable you to get a good night's sleep.
During the day
Wake up to sunlight. Getting some sun on your face first thing each morning is a good way to wake you up.
Get outdoors. Spend at least 30 minutes a day outdoors. Go for a walk, do some exercise or gardening, or just take a break outside.
Open windows and blinds to let in as much light as you can at home and work.
During the night
Keep your room dark. Use blackout or heavy curtains on windows or a sleep mask to block out any light.
Remove or cover electronic devices in your bedroom. Devices that emit light, such as an alarm clock or phone, can make it more difficult for you to fall asleep.
Avoid using devices or watching television in bed. Keep your room dark and cool and a place for relaxing.
Keep lights dim at night. If you need a light on at night, keep it dim so as to not interfere with your sleep.
3. Get some exercise
People who regularly exercise during the day tend to find they sleep better at night. Studies have shown that exercise can promote good quality sleep and reduce symptoms of insomnia. Exercise uses up some of the energy you gain throughout the day and may help regulate body temperature, making it easier for you to fall asleep and stay asleep.
Try to do 30 minutes of moderate to vigorous exercise most days. This can help to reduce the time you spend lying awake in bed at night, as well as the time it takes you to fall asleep. A low-impact activity, such as a 10-minute walk, can also improve sleep quality.
Try some gentle stretching or yoga in the evening to help wind down your body and mind.
Avoid aerobic exercise before bed. Exercise releases endorphins, a chemical that keeps your brain active and alert. It is best to finish your exercise at least three hours before going to bed.
4. Be smart about what you eat and drink
What you eat and drink can have an impact on your health, including your sleep quality.
Poor quality sleep can lead you to make poor food choices and have you reaching for food that is high in carbohydrates, sugar, and fats. Being tired can also cause you to increase the number of snacks you eat, overeat and eat meals at irregular times.
Studies have found that people who have poor sleep are more likely to be overweight or obese, which increases their risk of developing a number of conditions including diabetes and obstructive sleep apnea.
To be smart about what you eat and drink try:
Eating a healthy diet. Change to a diet, like the Mediterranean diet, that is rich in fruits, vegetables, whole grains, fish, olive oil, and healthy fats.
Cut back on processed, sugary foods and carbohydrates, especially before bed. They provide a quick energy boost that can keep you from falling asleep.
Limit caffeine because it is a stimulant that can trigger wakefulness and disrupt sleep. Avoid consuming caffeine beverages before bedtime.
Avoid big meals later in the evening. Eating a large meal that is heavy, rich, or spicy may give you indigestion problems. Try to eat 2-3 hours before going to bed.
Choose healthy snacks when hungry after dinner. Have some yogurt, crackers with peanut butter or cheese, or a piece of fruit.
Avoid alcohol before bed. Consuming an alcoholic beverage before bed may help you relax and fall asleep initially, but it can interfere with your sleep cycle and stop you from staying asleep.
Avoid drinking a large volume of liquid before bedtime. Drinking too much right before bed can lead to you having to get up to use the bathroom during the night.
5. Wind-down
Stress, a busy day of activities, or anger can leave your brain stimulated and make it difficult to sleep well at night. Develop a relaxing bedtime routine to prepare your body and mind for a restful night's sleep. Try some of the following relaxation techniques:
Mediation
Deep breathing from your lower belly can lower your blood pressure, heart rate, and relieve stress levels.
Listen to calming music or an audiobook
Take a warm bath
Keep a sleep diary to write down any worries that are stopping you from sleeping and then address them in the morning.
Do a quiet activity like reading if you wake at night and can't go back to sleep, but take care to avoid screens.
Keep your room at a comfortable temperature. Make sure your bedroom is at a temperature that works for you. A cooler temperature is better.
Choose a comfortable mattress and bedding. A good quality mattress should provide good support for your spine, while quality bedding will help maintain a pleasant temperature while you sleep.