CBD Gummies: What You Should Know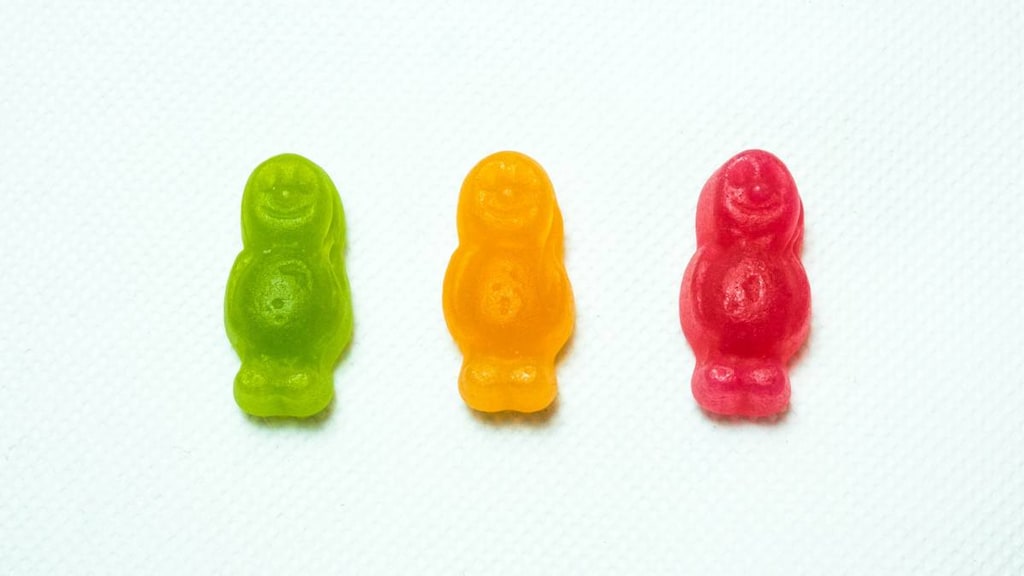 Many Americans are intrigued by the widespread explosion of marijuana — cannabis —and related products in the last few years. Storefronts selling these items, marketed as cannabidiol (CBD) products, have become as commonplace as clothing stores and restaurants in many parts of the country.
CBD is already available in hundreds of products in the United States. Consumer Reports has noted the presence of CBD in everything from pills to tinctures, lotions, coffee, beer, cosmetics and bottled water.
One product that has recently gained steam is the CBD gummy, but gummies have also raised a number of concerns, both for their purported health claims and their appeal to children.
Just what are CBD gummies?
Of the chemicals that make up the cannabis plant, the most famous is tetrahydrocannabinol (THC) — the natural chemical that makes people "high." CBD, on the other hand, is a chemical in cannabis that may have medicinal properties but does not produce the intoxication or psychedelic effects caused by THC, according to the National Library of Medicine (NLM).
CBD gummies are one of many types of CBD products. They're packaged as gummy candies, often in the shape of bears, that claim to contain some amount of CBD.
Are CBD gummies legal?
Before 2018, the sale of any products containing cannabis, sometimes called hemp, was prohibited in the United States. That changed with the passage of the 2018 Farm Bill, which legalized the sale of these products. This opened the door for the sale of many hemp products, but one unexpected outcome was the explosion of CBD-based products. Today, the U.S. Food and Drug Administration (FDA) and the Federal Trade Commission (FTC) acknowledge that CBD-related products are being marketed with unapproved health claims. The FDA, for instance, says that it "has not approved a marketing application for cannabis for the treatment of any disease or condition and thus has not determined that cannabis is safe and effective for any particular disease or condition."
Although CBD manufacturers have used the 2018 Farm Bill as their justification for the sale of CBD gummies and other products, the Rheumatoid Arthritis Support Network notes that the legal status of CBD gummies may not be so straightforward. For example, if CBD gummies contain even small amounts of cannabis chemicals other than cannabidiol, they should technically be illegal. Whether that's being tested or enforced, though, remains unclear, the network says.
What are CBD gummies used for?
The NLM says there may be some viable uses of CBD as medicine. One CBD medication known as Epidiolex has been comprehensively studied and approved by the FDA for the treatment of seizures in certain people. Other potential uses of CBD may include treatment for bipolar disorder, Crohn's disease, diabetes, insomnia, multiple sclerosis, anxiety, pain, quitting smoking and more.
However, the problem with CBD gummies and similar products on the market today is that to date there's insufficient evidence to support any claims beyond the one drug approved for seizure treatment. But, this hasn't stopped a number of CBD manufacturers from marketing their gummies and other products for use in treating certain conditions.
The FTC has noted that one company has compared its CBD products to "magic" and claim that the products can be used to treat Alzheimer's disease, multiple sclerosis and even cancer. Another company claims that CBD gummies can specifically treat the root cause of a number of major degenerative diseases. A third company lists more than 20 conditions that can be treated with CBD, including anorexia, autism, cancer and AIDS.
Problems with CBD gummies
From a consumer's perspective, several concerns exist about the production and use of CBD gummies now being marketed in the United States.
1. It's not always clear what's in CBD gummies.
Unlike FDA-approved medications and other health products, the contents of unapproved products like CBD gummies are not verified. As a result, the actual amount of CBD within the gummies — as well as the other potential chemicals that may be present — is unclear and can vary widely from product to product.
Some people are concerned that CBD gummies might get you high like other marijuana or THC-based products. While evidence states that CBD doesn't produce a high like THC does, this can't be guaranteed with CBD gummies. In fact, the Mayo Clinic pointed out that a recent study of 84 CBD products purchased online had some surprising findings. For instance, more than 25 percent of them contained less CBD than they claimed, and 18 of the products actually contained some amounts of THC.
2. CBD gummies may not do what they claim.
Some manufacturers make extravagant claims about what CBD gummies can do to help you. At a minimum, they claim these gummies can help you relax, improve focus, enhance sleep, relieve anxiety and calm down, says the Child Mind Institute. The FTC notes that some CBD products claim to help with depression, post-traumatic stress disorder, cancer and other major illnesses.
Both the NLM and the Mayo Clinic say that more research is needed for all of these claims. In fact, the FTC recently sent warning letters to three companies who are marketing their CBD gummies and other products as treatments for major diseases, telling them to reassess their claims to avoid future legal action.
3. It's easy to buy CDB gummies.
The availability of CBD gummies for purchase is widespread, from local stores to medical marijuana dispensaries. And if you can't find them locally, they are a simple internet search away.
The problem is that the explosion of cannabis products is occurring with little proof of their effectiveness. Much is still unknown about CBD gummies and how they may impact health long-term. In addition, the appeal and use of CBD gummies in children is also a factor as it remains unknown how their use might affect the growth and development of children.
The bottom line
Although CBD gummies are thought to be generally safe, the Mayo Clinic notes some possible side effects: drowsiness, fatigue, dry mouth, diarrhea and reduced appetite. The gummies also may interact adversely with medications you may be taking. Ultimately, health experts agree that more research is needed before conclusions can be drawn as to whether CBD gummies are a safe and effective treatment for various health conditions.