Diagnosing irritable bowel syndrome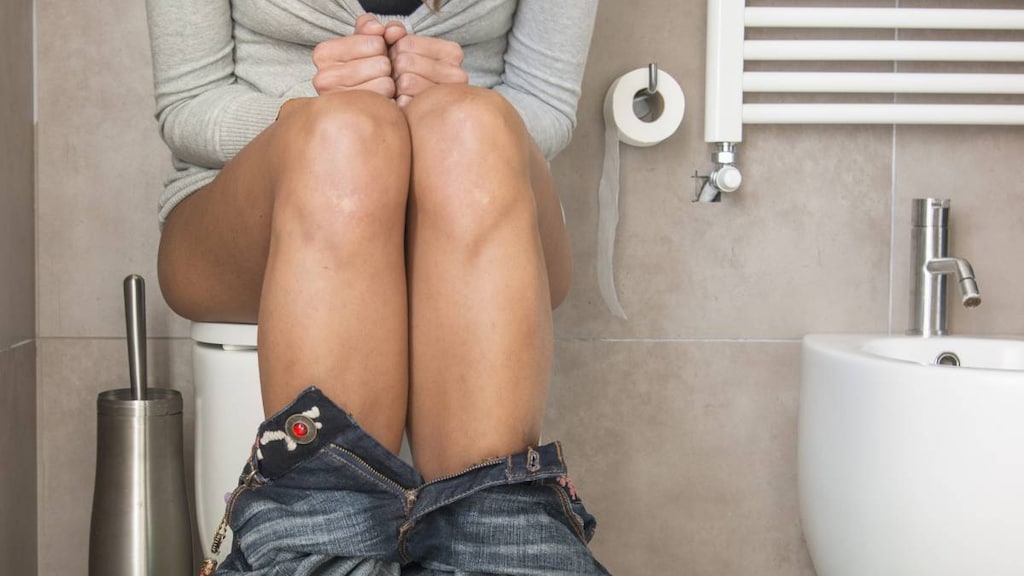 Irritable bowel syndrome (IBS) is a chronic gastrointestinal disorder that affects how the gut works. It affects both the small and large intestines and is believed to be caused by the way your brain and gut communicate.
IBS is a common condition that about 10-15 percent of the population suffer from. It is more common in women than men.
IBS causes recurrent abdominal pain or discomfort that is accompanied by constipation or diarrhea, or a combination of the two.
The symptoms of IBS may be caused by changes in the nerves and muscles that control bowel motility and sensation, but the exact cause is still unknown. IBS symptoms commonly include:
Stomach (abdominal) pain and cramps
Gas, abdominal bloating or distention
Diarrhea
Needing to go urgently
Constipation
Passing mucus with a stool
There are 4 types of irritable bowel syndrome that are diagnosed
There are four types of IBS because not all people with IBS have the same symptoms. The type of IBS you have is determined by your specific set of symptoms.
Three types of IBS are considered to be the main types of the condition and these include:
IBS-C - irritable bowel syndrome with constipation
IBS-D - irritable bowel syndrome with diarrhea
IBS-M - irritable bowel syndrome with mixed symptoms, including both constipation and diarrhea. IBS-M is also known as IBS-A because symptoms tend to alternate.
The fourth type of IBS is called IBS-U. It is an undefined subtype of the condition that is associated with symptoms that vary.
Irritable bowel syndrome can be difficult to diagnose
IBS is classed as a functional gastrointestinal disorder, meaning that there is no identifiable anatomic/structural or biochemical cause for the abnormal bowel function associated with the condition. This can make it difficult to diagnose.
Irritable bowel syndrome is diagnosed based on symptoms
There is no specific test that confirms a diagnosis of IBS. IBS is diagnosed based on symptoms.
The Rome criteria are a symptom-based method commonly used for diagnosing irritable bowel syndrome
The Rome IV criteria are a set of criteria used to help diagnose IBS. To be diagnosed with IBS using this criteria, symptoms must have been present for at least six months with patients experiencing recurrent abdominal pain on average at least one day per week in the last three months which is associated with two or more of the following criteria:
Related to defecation - passing a stool
Associated with a change in the frequency of stool
Associated with a changed in the form or appearance of stool
To determine which one of the four types of IBS you have your healthcare provider will ask about your predominant bowel habits based on stool form on the days where you've had at least one abnormal bowel movement.
The Bristol stool chart is used to describe stool form.
Type 1. Separate hard lumps that are hard to pass and look like nuts
Type 2. Sausage-shaped and lumpy
Type 3. Sausage-like but with crack on the surface
Type 4. Like a sausage or snake, and smooth and soft
Type 5. Blobs that are soft with clear-cut edges
Type 6. Pieces that are fluffy with ragged edges - a mushy stool
Type 7. Entirely liquid - watery with no solid pieces
The ideal stool type is considered to be a type 3 or 4 stool. Types 1 and 2 are indicative of constipation, while types 5-7 are indicative of diarrhea.
IBS type

Percentage of bowel motions
that are Bristol stool type 1-2

Percentage of bowel motions
that are Bristol stool type 6-7

IBS with constipation (IBS-C)
Greater than 25%
Less than 25%
IBS with diarrhea (IBS-D)
Less than 25%
Greater than 25%
IBS with mixed symptoms (IBS-M)
Greater than 25%
Greater than 25%
BS undefined (IBS-U)
Rare, but meets other diagnostic criteria
Rare, but meets other diagnostic criteria
The American College of Gastroenterology recommends a positive diagnostic strategy in its first-ever irritable bowel syndrome clinical guideline
The American College of Gastroenterology (ACG) published its first-ever clinical guideline for the management of IBS in January 2021.
A key recommendation in this guideline is to shift to a 'positive diagnostic strategy' for patients with no 'red flag' alarm features. It is thought that a positive diagnostic strategy will shorten the time it takes for patients to access appropriate therapy.
A diagnostic strategy of exclusion has typically been used to diagnose IBS in the past - this involves ruling out other conditions first. This process, however, can take longer, is more expensive and in the absence of alarm features does not tend to detect other causes for the symptoms. Importantly, the extra testing had not been found to improve the patients quality of life or provide reassurance either.
The ACG recommends that in the absence of any alarm features that the following steps be followed in the first instance to diagnose IBS:
Obtain a clinical history - focused on key symptoms of abdominal pain and altered bowel habits over a duration of greater than six months
Conduct a physical examination
Conduct minimal diagnostic testing - treat based on symptoms and delay other diagnostic testing
According to the ACG guidelines, alarm features that warrant further investigation before a diagnosis is made include:
Passing blood from the anus, usually when passing a stool (hematochezia)
Having dark sticky stools containing undigested blood (melena)
Unintentional weight loss
Older age at onset of symptoms
Family history of inflammatory bowel disease, colon cancer or other significant GI disease
How is irritable bowel syndrome diagnosed?
Your healthcare provider will ask you questions, conduct a physical exam and may also order some tests to rule out the possibility of other conditions such as inflammatory bowel disease (IBD), celiac disease, cancer or endometriosis, for example.
To diagnose irritable bowel syndrome your healthcare provider will:
Ask about your symptoms, including details about the specific symptoms you have and how long you've been experiencing them for.
Ask about your medical and family history, including details of:

Other gastrointestinal disorders that may run in your family
Other conditions or recent illnesses you may have
Any medications you take
The type of diet you eat
Stressful events that may have occurred before your symptoms started

Conduct a physical exam, which typically involves checking for abdominal bloating, using a stethoscope to listen to the sounds in your abdomen and tapping on your abdomen to check for pain or discomfort. Depending on your symptoms, a physical exam may also involve checking for signs of blood in your rectum.
To rule out another condition as the cause of your symptoms, your healthcare provider may also recommend other test be conducted including:
Blood tests. Blood tests may be used to detect other conditions such as anemia, infections and other conditions.
Stool tests. A stool sample can be collected in a plastic container and checked for signs of infection or other diseases.
A hydrogen breath test. A hydrogen breath test measures the amount of hydrogen in your breath and may be used to check for an overgrowth of bacteria in the small intestine or digestive problems, such as lactose intolerance.
An endoscopy and biopsy. An endoscopy and biopsy may be performed to test for celiac disease.
A colonoscopy. Colonoscopy may be used to check for conditions such as IBD and colon cancer.
Barium enema. A barium enema involves coating the large bowel with barium before examining it using an x-ray. This test may be performed instead of a colonoscopy.
Anorectal manometry. Anorectal manometry may be performed to check the function of the nerves and muscles in the retum and anus.
Other tests as required.