Understanding the 4 types of irritable bowel syndrome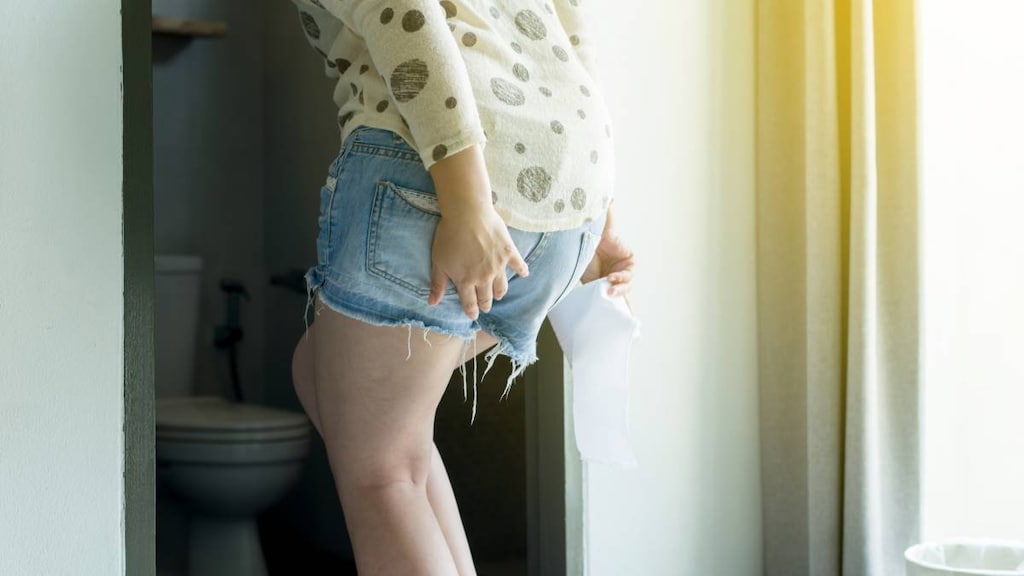 Irritable bowel syndrome (IBS) is a gastrointestinal disorder affecting the function of the gut, including both the small and large intestines. It is one of a number of gastrointestinal disorders known as a functional bowel disorder (FBD).
IBS is thought to be caused by the way your brain and gut communicate. IBS gut dysfunction may be brought on by changes in the nerves and muscles that control bowel sensation and motility.
IBS is a chronic condition. Common IBS symptoms include:
Stomach pain
Stomach cramps
Gas
Abdominal bloating or distension
Diarrhea
Urgent need to go
Constipation
Passing mucus with a stool.
Sufferers of IBS experience recurring abdominal pain or discomfort alongside constipation or diarrhea, or a mix of the two.
IBS symptoms are not the same for everyone and treatment requirements can vary based on symptoms, which is why four types of IBS have been described to help categorize the different forms of IBS people may experience.
The 3 key types of irritable bowel syndrome
There are three key types of IBS, which describe the group of symptoms a person with IBS might typically experience. A roughly equal number of people with IBS fall into one of these three types. The three key types are:
IBS-C - irritable bowel syndrome with constipation
IBS-D - irritable bowel syndrome with diarrhea
IBS-M - irritable bowel syndrome with mixed symptoms, including both constipation and diarrhea. IBS-M is also known as IBS-A because symptoms tend to alternate.
IBS with constipation (IBS-C)
Symptoms of IBS-C include:
Abdominal discomfort
Pain and bloating
Constipation

Difficulty moving your bowels - straining when going for a poop
Infrequent bowel movements
Hard or lumpy stools
Feeling like you want to go but can't
IBS-D with diarrhea (IBS-D)
Symptoms of IBS-D include:
Abdominal discomfort
Stomach pain or cramps
Diarrhea

Often having loose stools
An urgent need to go
IBS-M with mixed symptoms of constipation and diarrhea
Symptoms of IBS-M include the symptoms of IBS-C and IBS-D and tend to alternate from one to the other. For this reason, IBS-M may also be referred to as IBS-A.
What's the fourth type of IBS?
While three key types of IBS are typically mentioned, there is a fourth type called IBS-U. IBS-U is an undefined subtype associated with symptoms that vary.
How do I find out what type of IBS I have?
The symptoms of IBS are associated with other diseases, so it's important to consult your healthcare provider if you think you might have IBS. There is no one specific test that will tell you whether or not you have IBS. Your gastroenterologist or other healthcare provider will likely ask you questions about your symptoms, take a medical history and perform a physical exam. They may also run tests, such as blood tests, stool tests or sometimes a colonoscopy, to help rule out other conditions.
The Rome IV criteria can be used to help diagnose IBS. To diagnose IBS under the Rome IV criteria, symptoms should have been present for at least six months and abdominal pain should have occurred at least once a week for the previous three months and been associated with at least two of the following:
Abdominal pain related to defecation - passing a stool
Changes in how often you have a bowel movement - stool frequency
Changes in the appearance or form of your stool, such as firmer or runnier stools
Final word
Keep track of your IBS symptoms in a symptom diary. Take this with you when you visit your healthcare provider to help get an accurate diagnosis
IBS doesn't cause harm to your gut or other conditions like cancer
Diet, stress management and medication can help you manage your IBS symptoms