How to beat fatigue the natural way
Reviewed by Medicine.com on May 21, 2021
Written by Cara Le Mouton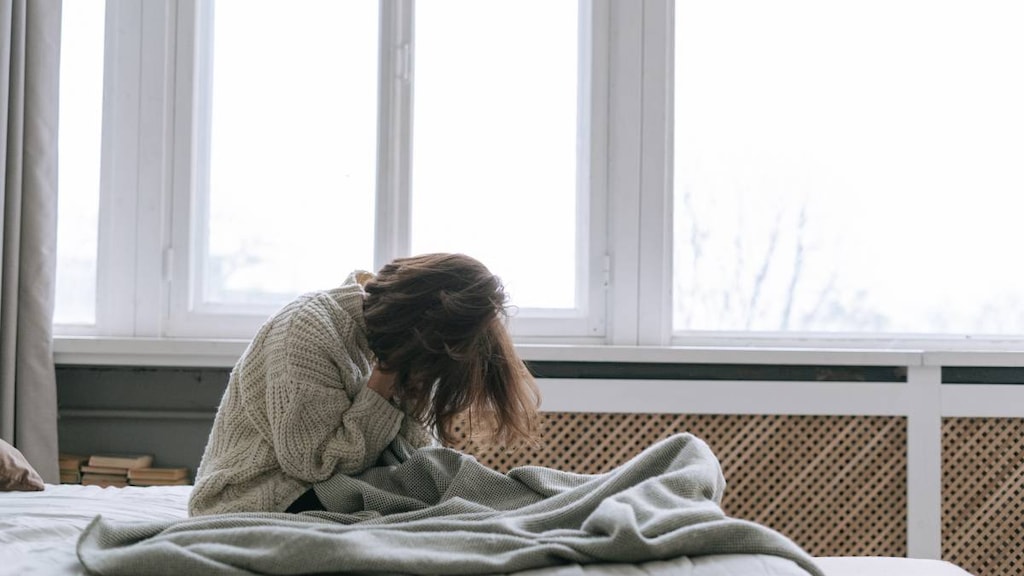 Fatigue is a term used to describe an overwhelming feeling of being tired all the time. It is different from the tiredness you get at bedtime or after exercise and cannot be relieved by sleep or rest. It can impact your physical and mental health and cause a variety of health issues. Small changes to your lifestyle and diet can help improve your energy levels and reduce the constant feelings of weariness, tiredness, and lack of energy.
What causes fatigue?
Fatigue can be caused by a combination of factors and can affect anyone - children, teenagers, and adults. Causes of fatigue can be broken down into three general categories.
Categories

Examples of causes

Psychological

Anxiety
Grief
Emotional trauma or shock
Stress
Depression

Physical

Being underweight or overweight (Obese)
Pregnant or breastfeeding
Health conditions such as anemia, thyroid disease (hypothyroidism or hyperthyroidism), coeliac disease or diabetes, or viral infections such as glandular fever or SARS-CoV-2, the virus that causes COVID-19
Chronic fatigue syndrome
Sleep disorders like, insomnia, narcolepsy, sleep apnoea, or restless legs syndrome
Chronic pain
Cancer treatments such as chemotherapy or radiation
Certain medications such as sedatives or anti-depressants
A whole range of other conditions, including kidney failure, diabetes, arthritis and more.

Lifestyle

High intake of alcohol and caffeine
Smoking and drug use
Lack of exercise
Poor diet
Workplace issues like shift work, long or irregular hours, overwork or 'burn out'
Disturbed sleep patterns
Symptoms of fatigue
Fatigue is a symptom with many causes. Various other symptoms can occur alongside the overwhelming tiredness. The most common symptoms are:
Aching or sore muscles
Muscle weakness
Poor concentration and focus
Low motivation
Short-term memory problems
Lack of energy
Weight changes
Loss of appetite
Changes in mood and irritability
Headaches
Hair loss
Other possible symptoms include dizziness, poor hand-eye coordination, blurry vision, and hallucinations.
Seek medical advice if you experience the following symptoms along with tiredness as they could be signs of an underlying condition.
Heavy periods
Feeling depressed or sad, or having thoughts of harming yourself
Constipation
Passing little or no urine
Chronic tiredness or insomnia
Constant headaches
Unexplained weight loss or weight gain
What can I do to help beat fatigue?
Finding the cause(s) of your fatigue and making small changes to parts of your daily routine can help you reduce your fatigue and help you to feel better. Try the following self-help tips to rebuild your energy levels.
Change your diet
Food is fuel for the body and gives us the energy that we need to function. Having a healthy, well-balanced diet and establishing good eating habits can boost your energy levels. Use the following suggestions to get you on the right track.
Eat a balanced high-fiber diet, including food from all food groups, as it keeps you fuller.
Try to eat regular meals and healthy snacks. Aim to eat every three to four hours during the day. This helps maintain a healthy metabolism and may prevent snacking or overeating too much.
Snack wisely, choose foods that will provide lasting energy between meals, for example, a handful of unsalted nuts, fruit or vegetables, cheese and crackers, or low-fat yogurt.
Avoid or limit caffeine and alcohol, especially before bedtime. They can be dehydrating and disturb your sleeping pattern. Withdrawing from caffeine is best done slowly to avoid exacerbating existing symptoms such as headaches.
Avoid sugary, salty, and fatty foods and beverages. They offer a quick energy boost but can cause a 'crash'- a sudden drop in energy - once they have been digested.
Keep hydrated by drinking six to eight glasses of water daily. Hydration is important to keep your organs functioning, improve mood and improve sleep.
Don't skip meals as this can cause blood sugar levels to drop and make you tired. You should start the day with a good breakfast such as fiber-rich cereals, whole grain bread or choose protein like scrambled eggs or an omelet.
If you are introducing more food to your diet, because you are changing eating habits or recovering from a virus, do so gradually to allow your body to get used to the extra food.
Lose weight if you are over overweight or obese
Carrying excess weight on your body puts strain on your heart, using up a lot of energy to keep the blood pumping around your body. Being overweight or obese can lead to health problems like diabetes, stroke, high blood pressure, sleep apnea, and breathing problems. Losing weight is beneficial to boosting your energy levels and relieving the symptoms of some health issues.
Eat a healthy, well-balanced diet full of nutrient-rich foods and avoid any quick energy-dense or sugary foods and beverages. Limit your intake of food to three main meals a day with healthy snacks in between and stop when you feel full so you don't overeat.
Add a regular exercise plan to your daily routine that is a mix of aerobic and strengthening exercises. Physical activity can help you lose and maintain a healthy weight, which will leave you feeling better physically and mentally.
Gain weight if you are underweight
Being underweight can have a big effect on your energy levels. Not consuming enough kilojoules during the day can cause bone deterioration, weakened muscles, and impair the regulation of your body temperature, which keeps you feeling cold. Your body needs food to fuel your energy levels and if you are not eating the right amount of kilojoules your body has to work harder, making you lethargic and physically tired.
Being thin doesn't necessarily mean you are unhealthy, it could just be in your genes. However, if you are recovering from an illness or surgery, suffering from a condition that has caused too much weight loss, or have a poor diet, you will need to increase the amount of food you eat. You should also include muscle-strengthening exercises into your daily routine to restore your energy supply.
Eating little and often is the key. Choose nutritious and nourishing foods and slowly introduce them into your daily diet. Start with small amounts of protein-rich foods such as meat, fish, beans, lentils, eggs, and cheese and aim for three small meals a day. Then focus on including energy-rich foods, such as nuts and seeds, and be more relaxed about the amount of fat you eat, including ice cream and other desserts. Don't eat large amounts of bulky vegetables that fill you up too quickly. Keep hydrated by choosing dairy-based drinks as it adds additional protein to your diet. Add in physical activity too. Focus on muscle strengthening exercises, gradually increasing the weights you use and the length of time you exercise.
Get moving!
Fatigue is usually associated with a sedentary lifestyle, sitting, and not doing much physical activity. Exercise might seem impossible when feeling so tired, however, there is evidence that regular exercise can reduce your feelings of fatigue and lack of energy and have physical health benefits. A good exercise session can help you sleep better at night too.
Start slowly with a low-impact exercise such as a brisk 15-minute walk around a park or a swim in a local public pool. Gradually increase the intensity and time of activity to 30 minutes a day, incorporating a mix of aerobic activity and strength training. Long-term benefits from exercise can help you lose weight, maintain a healthy weight, reduce blood pressure, as well as increase energy, improve mood and emotions, and improve sleep quality. Avoid exercising two hours before bed to allow your body to relax.
Reduce stress
When you are worried or anxious about something, your body releases the stress hormones adrenaline and cortisol, which cause your brain to stay alert and use up a lot of energy. Stress can be caused by various issues such as at work, family problems, financial problems, or health issues.
Talking to a trusted person such as a counselor or trying cognitive behavioral therapy (CBT) with a trained therapist may help to relieve your stress. Acknowledging the source of the stress and talking about it can help you find a way around it. Having someone supporting you through a stressful period can be a big relief to some people.
Include relaxing activities in your daily routine to help with any stress you have. A light workout, yoga or tai chi, meditation, spending time with friends, reading a book, or listening to music can be good ways to relieve stress, relax your body and improve your sleep.
Improve sleep habits
Sleep is an important part of a daily routine. If you don't get enough sleep it can impair your brain function and cause multiple mental and physical health issues. Establishing good sleep habits is essential to thinking clearly, concentrating, having quicker reactions, and getting through the day. Tips to try are:
Get the recommended amount of good quality, undisturbed sleep for your age:

Infants - 16-18 hours over the day
Preschool age children - 11-12 hours a day
School-age children and teens - 9-10 hours a day
Adults - 7-8 hours a day

Develop a natural sleep cycle by going to bed and waking up at the same time every day.
Keep your bedroom a place for rest - no devices, computers or TV, no bright lights, and keep it at a comfortable temperature.
Try to avoid naps during the day and no naps after 3 pm.
Go to bed when you are tired. Don't stay up and watch that late-night TV show.
Take the time to relax and unwind before going to bed. Read a book or do some meditation.
If you are a shift worker use black-out blinds on the windows to keep the room dark.
Avoid caffeine, alcohol, and nicotine before bed.
Bottom line
Fatigue is mentally and physically draining. It affects many aspects of your life and can cause multiple health issues. Changing your diet to include a wide range of fruits, vegetables and proteins can give your body the energy it needs to function properly. Regular exercise is also important to help maintain a healthy weight and keep your muscles and bones strong. The effects of these small lifestyle changes play a big part in reducing fatigue and improving the quality of your daily life.
Avoid using any recreational drugs and nicotine, and limit alcohol and caffeine intake as they can contribute to sleeplessness and cause dehydration.
Get outdoors. Fresh air and sunshine have a positive effect on boosting your mental health and give you the motivation to get moving.
Consult a healthcare professional if you are still experiencing tiredness after making healthy changes to your lifestyle because it may be caused by an underlying condition that requires treatment.