How to treat head lice at home
Reviewed by Medicine.com on April 3, 2021
Written by Cara Le Mouton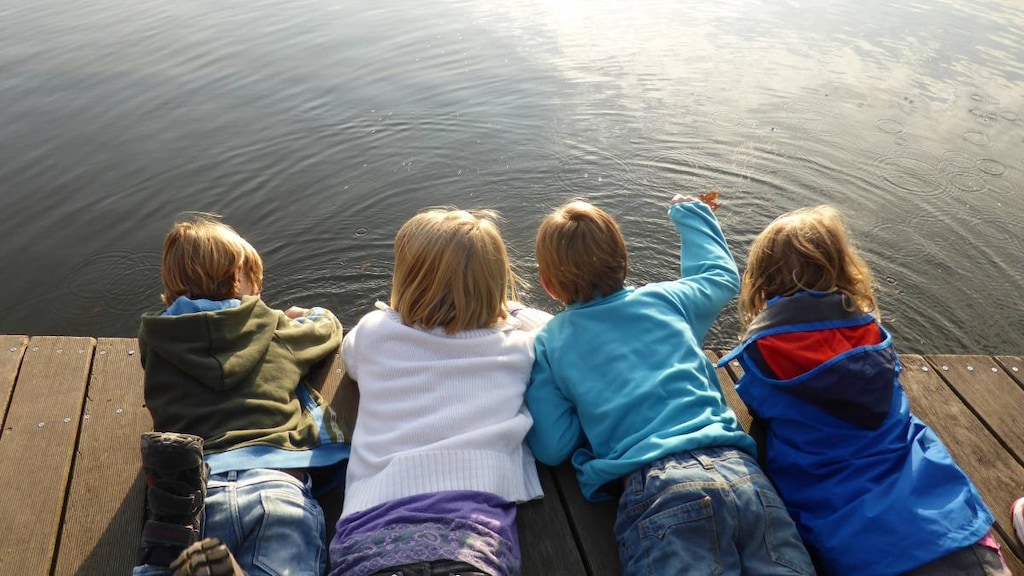 Head lice, also known as nits or Pediculus humanus capitis, are small flat insects that live mostly on a person's scalp. They are a common problem worldwide and are most commonly found on young children aged from 3-11 years old.
Head lice are easily spread from person to person. They feed on the blood of their host and bite the skin while they are feeding. Their bites can irritate the scalp and cause the scalp to become itchy, which can lead to scratching and infection.
Head lice are not a sign of poor personal hygiene. They can affect anyone and they don't care if your hair is clean or dirty.
Head lice do not put you at risk for serious health problems, but treatment is recommended. A number of different home remedies are available to help get rid of head lice.
What do head lice look like?
Head lice are parasitic insects that reach approximately 2-3mm long when they are adults. Before feeding they are pale grey in color and afterward they become a reddish-brown color.
Head lice have a life cycle of about 28 days and can be found in three phases:
Egg (also called a nit) - very small, white or yellow colored oval that is laid by an adult female louse about 4-6mm up the hair shaft. They attach themselves firmly to the hair shaft and take about 8-9 days to hatch
Nymph - a small six-legged wingless insect that hatches from the egg. The nymph will quickly start feeding on human blood to develop into an adult louse. It takes about 9-12 days for it to mature
Adult louse - fully grown head lice that are about 2-3mm long. Females tend to be larger than male louse and after mating can lay up to ten eggs a day. An adult louse generally lives for up to 30 days if not treated, but if they fall off your head then will only live for 1-3 days
How do head lice spread?
Head lice are crawling insects. They cannot jump, swim or fly. They spread by close contact between people, crawling from head to head or via shared items such as brushes, combs, hats, or bed sheets and pillows. They typically spread between classmates and family members.
Head lice are not passed on from pets and they do not carry or pass on disease.
How to tell if you have head lice
An itchy scalp is the main symptom you are likely to have if you have head lice, especially if you have an allergic reaction to the bites. You may also have other symptoms such as:
Difficulty sleeping, which can make you irritable. Head lice are more active at night
Sores on the scalp from scratching. These can become infected if not treated quickly
A feeling that something is moving on your scalp or a tickling sensation
To check for head lice:
Sit the person to be checked in a well-lit room
Part the hair
Look for crawling lice or eggs attached to the hair near the scalp. Check the hair section-by-section with a fine-toothed comb
Crawling lice move quickly and can be hard to find
Eggs or nits are small and white or yellow-brown in color. They're commonly found on the hairline at the back of the neck and behind the ears. They can sometimes be confused with dandruff or dirt, but unlike dandruff or dirt, eggs are hard to remove. Eggs that are ¼ inch (6mm) or less from the base of the hair shaft can indicate a recent infestation. If the eggs are more than ¼ inch along the hair shaft then they are usually dead or hatched and the lice have been present for longer
Occasionally head lice can be found on eyebrows and eyelashes, but this is uncommon
How to get rid of head lice
Anyone diagnosed with head lice should be treated immediately to prevent them from spreading head lice to others and to stop the itchiness and scratching that can lead to an infection.
Head lice cling to the scalp with small claws and are not washed off during swimming, bathing, or showering. Eggs or nits are also difficult to remove from hair.
Natural remedies, over-the-counter (OTC) products, and prescription medicines can be used to treat head lice. Insecticide-based treatment products that include permethrin, phenothrin, and malathion are popular. Head lice, however, can become resistant to chemical treatments. Consult your healthcare provider if your current treatment option is not working for you.
Treatment type

Description

Natural Treatments

Wet combing

Wet the hair and comb through with your normal conditioner
Use a fine-toothed metal nit comb and comb through
After each comb-through, wipe the comb on wet paper or towel
Keep repeating until you have combed through the hair completely and you do not see any louse or eggs
Repeat this method every two to three days for up to three weeks to fully remove the head lice and eggs
Safe for any age

Essential oils

(Tea tree oil, lavender oil)

Mix one teaspoon of tea tree oil in three tablespoons of a plant-based carrier oil such as olive oil. Apply to the hair and scalp and leave on for 30-40 minutes before washing off
Tea tree oil can also be mixed with shampoo. Add three to five drops for every ounce of shampoo
Lavender oil can also be mixed with water. Mix one to two drops of lavender oil in two teaspoons of water and use as a hair wash once a week for three weeks
Wash the oil off and stop using it if it irritates the scalp
Do not ingest or apply undiluted oils

Over-the-counter (OTC) treatments

Permethrin 1% lotion

Brand name: Nix

(Insecticide - kills lice by poisoning them)

Kills live lice but not eggs
Repeat treatment is needed after 9-10 days to catch newly hatched eggs
Approved for use in children 2 months of age and older

Pyrethrin shampoos and hair mousse

Brand name: Lucid, Pronto, Rid, A-200, R&C, Triple X

(Insecticide - kills lice by poisoning them)

Kills live lice but not eggs
Repeat treatment is needed within 10 days if live lice are still in the hair
Suitable for children 2 years of age and older
Do not use it if you have an allergy to chrysanthemums or ragweed

Prescription-only treatments

Malathion 0.5% lotion

Brand name: Ovide

(Insecticide - kills lice by poisoning them)

Kills live lice and eggs
Repeat treatment needed if you still have live lice
Safe to use for people 6 years of age and older
Warning - this product is flammable and could cause chemical burns

Ivermectin (0.5% lotion)

Brand name: Sklice

(Insecticide - kills lice by poisoning them)

Kills live lice and appear to prevent newly hatched eggs from surviving
Do not use it for re-treatment before talking to a healthcare provider
Safe for persons 6 months of age and older

Spinosad 0.9% topical suspension

Brand name: Natroba

(Insecticide - kills lice by poisoning them)

Kills live lice and unhatched eggs
Repeat treatment is usually not needed
Safe for persons 6 months of age and older

Benzyl alcohol 5% lotion

Brand name: Ulesfia

(Suffocant - kills lice by coating and suffocating them)

Kills live lice but not eggs
Need to repeat treatment 7 days after the first application to catch any newly hatched nits before they lay any eggs
Safe to use on people 6 months of age and older
Contains no neurotoxic pesticides
How to prevent head lice from coming back
Preventing head lice can be difficult, especially in spaces where young children gather together. To try and prevent head lice from coming back:
Regularly check for head lice
Tie back long hair to help avoid catching it again
Wash all items that have been in contact with the head lice in hot water (150°F/ 66°C) and dry them in a hot dryer for 15 minutes
For items that are not machine washable, such as some soft toys, store them in a sealed bag for two weeks
Do not share clothing, linen, towels, or hair items such as combs and brushes. Disinfect combs and brushes by soaking them in hot water (130°F/50°C) for 10 minutes
Vacuum floors and furniture and clean surfaces that may have gotten head lice or eggs on them
Adding essential oils such as tea tree or lavender oil to shampoo or conditioner can help prevent a lice infestation
Blow-dry or use a heated flat iron regularly to help prevent a head lice infestation. Heat kills lice and may help stop them spreading
What else should I know about treating head lice?
Always read the product label and follow instructions. Do not leave children unattended while treating their head lice
Never use fly spray, kerosene, or animal lice treatments to treat head lice
Mayonnaise, petroleum jelly, margarine, or olive oil have not been shown to be effective treatments
Do not cover the head with saran or glad wrap, a shower cap, or a plastic bag
Resistance to some products can occur. Talk to your healthcare professional about other treatments if head lice keep coming back
Essential oils are not to be ingested and always be diluted before application
Before using any treatment method remove any clothing that you do not want to get wet or stained
Do not rinse off head lice products in the bath or shower. Stand over a sink instead to prevent the product from coming in contact with other areas of the body.
The itchiness caused by head lice can last for weeks, even after the infestation has been successfully treated