Irritable bowel syndrome (IBS) diet guide: Foods to eat and foods to avoid
Reviewed by Medicine.com on February 25, 2021
Written by Cara Le Mouton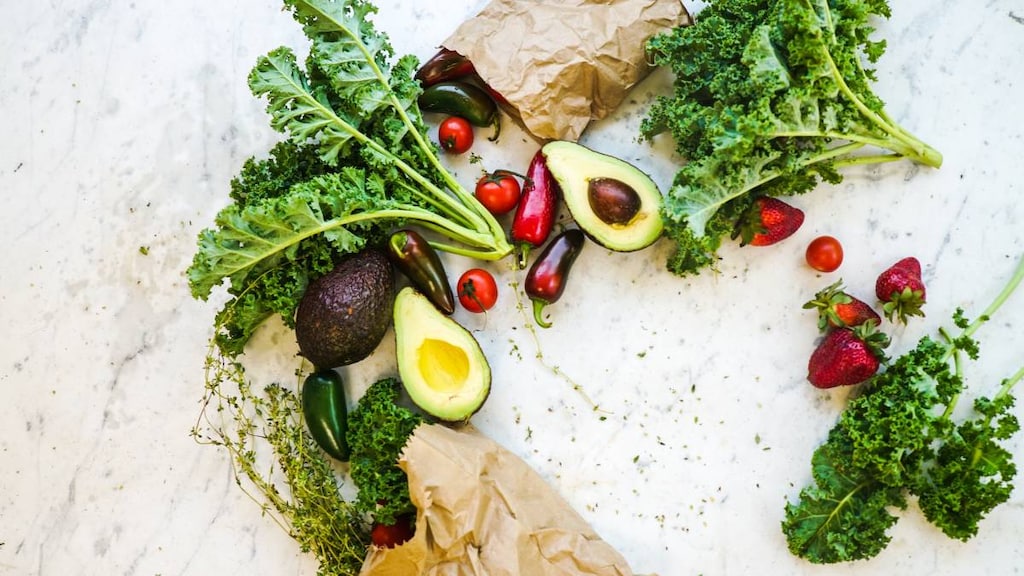 Irritable bowel syndrome (IBS) is a common gastrointestinal disorder that affects the digestive system, including the small and large intestine (bowel). People who have been diagnosed with IBS often find that what they eat makes a difference to their IBS symptoms and how they feel.
IBS symptoms can come and go and last for days, weeks or even months. The most common symptoms of IBS are:
Bloating
Abdominal pain
Cramping
Gas
Diarrhea
Constipation
Following a healthy, well-balanced diet can help manage your symptoms. Certain foods can trigger IBS symptoms, so identifying these foods and limiting or avoiding them can help to keep symptoms at bay.
Foods and drinks to avoid with irritable bowel syndrome
There are some foods and beverages that are classed as trigger foods because they are more likely to bring on BS symptoms. These foods and beverages will affect some IBS sufferers and not others, but if they do make your symptoms worse then it is best to limit or avoid them.
Foods and drinks to limit or avoid
Insoluble (cereal) fibre

Insoluble fibre is likely to cause problems for many people with IBS and it may need to be limited. That said, if you have IBS with constipation (IBS-C) eating larger amounts of high-fibre food may help reduce your symptoms of constipation. Examples of foods containing insoluble fibre include:

Whole-grain cereals
Breads - wholemeal and mixed grain
Whole wheat pasta
Wheat bran
Rice
Corn, cornmeal and polenta
Fruit and vegetables

Caffeine

Caffeine is found in coffee, chocolate, some teas and soda drinks. It can cause cramping and diarrhea.

Chocolate

Chocolate can trigger cramping and diarrhea symptoms.

High fat, fried or oily foods, or food with a lot of sauce

High fat meals can cause cramping and diarrhea. Avoid onion rings, fried chicken and fatty cuts of meat or fish. Have your sauce on the side so that you can control your portion.

Alcohol

Alcohol may cause cramping and diarrhea.

Carbonated beverages

Limit or avoid carbonated beverages, such as soda, because they can make you feel bloated and cause gas.

Certain vegetables and fruits, including nuts and legumes

Apples, pears, beans, broccoli, cabbage, cauliflower, lentils, brussel sprouts, garlic, onions, raisins and legumes like peas, peanuts, soybeans can all contribute to feelings of bloating and gas.

Sorbitol and fructose (types of sugar)

Too much of these sugars can cause cramping and diarrhea.

Sorbitol is found in gum and candies, and is used as a sweetener in dietetic foods.

Fructose is found in honey and some fruits, and is also used as a sweetener.

Dairy products

The lactose enzyme in dairy products, such as cows milk, ice-cream and cheese, can cause bloating and gas in some people.

Spicy foods

Low or mild spice in a meal can be tolerated by some people.

Processed meats

Sausages, deli meat and anything that may have additives like dehydrated onion and vegetable powders may cause cramping or bloating.

Gluten

Some people may find eating a low gluten or gluten-free diet helps their IBS symptoms. Avoid products containing wheat, barley, rye and in some cases oats to go gluten-free. This includes food such as bread, pasta and cereals.
Foods to eat for irritable bowel syndrome
A healthy, well-balanced diet that includes food from all the food groups is a good foundation for creating meals and snacks that are IBS friendly. The foods listed below may help manage your IBS symptoms.
Foods to eat
Poultry

Lean chicken or turkey are great sources of protein and are low in fat. Grill, broil or steam in little or no oil.

Red meat

Small amounts of lean red meat provide protein. Grill or broil in little or no oil when cooking.

Fish

Fish is a great source of calcium and vitamins. Examples of suitable fish are cod, haddock, plaice, salmon, trout, tuna - fresh and canned. Grill, broil or steam in little or no oil.

Vegetables

Cooked vegetables are easier to digest than raw. The majority of vegetables are fine to eat with the exception of those listed above.

Some examples of vegetables that are good to eat if you have IBS are:

Carrots
Celery
Eggplant
Green beans
Spinach
Sweet potatoes
Yams
Squash
Zucchini

Fruits

Fruits that are low in fructose are easier on the stomach for those with IBS. Some examples of fruits that are lower in fructose include:

Bananas
Berries, including strawberries, blueberries and boysenberries
Grapes
Citrus fruits including kiwi fruit, oranges, lemons and limes
Cantaloupes

Herbs

Herbs can be used to enhance a meal. Some examples include: basil, cilantro, parsley, ginger, mint and oregano.

Grains

Oatmeal (processed in a gluten-free environment )and brown rice are good sources of soluble fibre that can help regulate bowel movements. Other rices, polenta, millet, quinoa and tapioca are also options.

Dairy products

If you find dairy products make your IBS symptoms worse try lactose-free milk or alternative milk products like oat milk, rice milk or almond milk. Lactose-free or low-fat yogurt is a good source of probiotics. Use olive oil instead of butter.

Eggs

Eggs are an excellent source of protein. If fat is a trigger for you then just consume the egg whites.
FODMAP diet
Some people with IBS benefit from eating a diet low in fermentable oligosaccharides, disaccharides, monosaccharides and polyols (FODMAPs). FODMAPs are a group of short-chain carbohydrates and sugar alcohols. FODMAPs are poorly absorbed by the small intestines and can cause IBS symptoms in some people.

FODMAP stands for:
Fermentable. The process in which these sugars are broken down by the bowel.
Oligosaccharides - fructans and galactans for example. Found in some vegetables, grains and products with high fructose corn syrup.
Disaccharides - lactose for example. Found in dairy products such as cows milk, yogurt, ice cream, cottage and ricotta cheeses.
Monosaccharides - fructose and glucose for example. Found in some fruits, honey, agave nectar and products with high fructose corn syrup.
And
Polyols - sorbitol, mannitol, maltitol, xylitol and isomalt for example. Found in some fruits and vegetables, and artificial sweeteners used in sugar-free gum, mints and confectionery.
The low- FODMAP diet is used to work out which foods are causing symptoms. It has three phases - eliminate, reintroduce and liberation.
Phase 1: Eliminate all high-FODMAP foods from your diet and any foods you have an allergic reaction to. This phase will take 6-12 weeks. Once symptoms are under control then move to phase 2.
Phase 2: Reintroduce foods slowly and one at a time. Select foods from each of the five high-FODMAP groups. Keep a track of how you're feeling as you reintroduce each food.
Phase 3: Liberation is the final phase where your healthcare provider or dietitian will look over the results from phase 2 and work with you to develop a 'liberated' or less restrictive permanent diet plan.
Below are examples of some foods that should be limited or restricted when following a low FODMAP diet.
FODMAP-rich foods
| | |
| --- | --- |
| Food groups | Examples |
| Vegetables | Onions, garlic, cabbage, cauliflower, lentils, mushrooms, spring onions, brussel sprouts, peas, sugar peas, artichokes, asparagus, leek, beets and fennel. |
| Fruits | Apples, pears, peach, mango, watermelon, dried fruits, apricot, nectarine, plum, lychee, blackberries and cherries. |
| Legumes and Beans | Lentils, beans and red kidney beans. |
| Dairy products | Cows milk, yogurt, custard, cream, ice-cream, cheese and soy milk. |
| Grains | Wheat, barley, rye, pasta, couscous, biscuits, cakes, bread, oatmeal and cereals. |
| Sweeteners containing fructose | Corn syrup, honey, agave nectar, man-made sweeteners, fruit juice and canned fruit. |
| Sweeteners containing sorbitol, mannitol, xylitol, isomalt, maltitol, polyols and other sweeteners with names ending in "ol" | Sugarless gum and candy, some artificial sweeteners and some medications. Fruits containing low levels of polyols include apricots, pears, prunes, plums, cherries and peaches. |
Tips to manage IBS symptoms through diet
Keep a food diary of all the foods you eat and how they make you feel. This will help you to identify your trigger foods
Not all people with IBS will need to avoid the same foods, so work out which ones are a problem for you. Don't cut out foods unnecessarily
Cook all vegetables before eating
Grill, broil, bake or steam food with little or no oil. Try using a cooking spray instead of oil
Drink plenty of water during the day
Keep meals small and eat three meals with two to three snacks daily. Eating at the same time every day will also help keep your bowels regular
Taking 1-3 teaspoons of a soluble fibre supplement before meals containing trigger foods may help prevent symptoms occurring
Some people find that an increase in fibre is beneficial, particularly those that mainly suffer from IBS with constipation. Introduce and increase the fibre slowly with plenty of water
Eating smaller portions or smaller meals more frequently can help to reduce symptoms of IBS with diarrhea
When eating out choose foods that are similar to what you eat at home. Ask for sauces or dressing on the side and don't overeat
Limit alcohol and carbonated beverages that have bubbles (gas)
Consult your healthcare provider if you think you may have IBS or are concerned about your symptoms
Seek help from a nutritionist to plan a diet that is right for you