Lowering cholesterol: Foods to eat and foods to avoid
Reviewed by Medicine.com on October 2, 2020
Written by Cara Le Mouton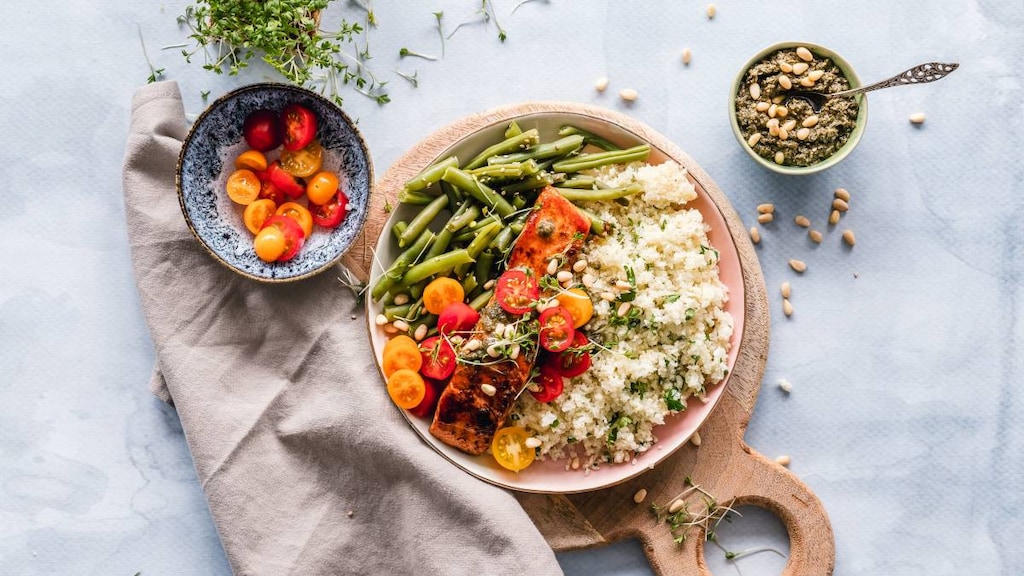 High cholesterol is linked to an increased risk of cardiovascular disease, so keeping your cholesterol levels under control is important.

Cholesterol can be lowered by following a healthy diet along with other lifestyle changes. There are several food groups that are beneficial to help improve cholesterol levels and lower your risk of heart disease and stroke.
What is cholesterol?
Cholesterol is a type of lipid that is carried by the blood around your body. There are two types of cholesterol:
Low density lipoprotein (LDL) 'bad' cholesterol
High density (HDL) 'good' cholesterol.
Cholesterol is a waxy substance that your body needs to build cells, but too much bad cholesterol and not enough good cholesterol can cause problems.
Good HDL cholesterol works to get rid of the bad LDL cholesterol, so you need to have enough of it to keep your LDL cholesterol levels in check. If you have too much bad LDL cholesterol it can stick to the walls of your arteries and lead to the development of plaques that cause heart disease and strokes.
Our livers make all the cholesterol we need, but we also get cholesterol from foods.
Foods to eat to improve your cholesterol levels
A healthy diet for reducing cholesterol should include these 7 groups. No one food on its own can improve cholesterol levels, but a balanced diet rich in plant-based foods can help.
1. Whole grains
Grains provide a good source of fibre and carbohydrates which are necessary for energy production and good bowel health. Choose varieties that have the grain intact.
Oats and barley are standouts to eat as they have beta-glucan, which is a type of soluble fibre that lowers LDL cholesterol. Other foods to eat include wholemeal pastas, breads and cereals, as well as couscous, brown rice, quinoa, and buckwheat.
2. Vegetables and fruits
Eat, eat, eat! Fruits and vegetables are a necessary part of any diet. They are also high in soluble fibre which slows down the absorption of LDL cholesterol. Fruits and vegetables with low energy density help to manage body weight and are a good choice. And don't forget to include a variety of different colored foods. Eating at least four to five portions of both fruit and vegetables a day is recommended.
3. Nuts and seeds
Nuts and seeds contain healthy poly- and mono-unsaturated fats, fibre and minerals that help lower LDL cholesterol and blood pressure. Regularly eating a handful (30g-35g) of plain, unsalted and unroasted nuts with the skins intact most days is all that is needed. Have a variety of nuts and seeds as they each have different ranges of nutrients.
4. Legumes and beans
Legumes are a great meat alternative and can be mixed into a meal to reduce the amount of meat required. They are also a good source of soluble fibre and plant-based protein.
Choose from a variety of legumes and beans such as chickpeas, lentils, mung beans, soybeans, red kidney beans, split peas or cannellini beans. For convenience use canned versions - just drain the brine and rinse well. Four to five servings a week are recommended for good heart health.
5. Fish and seafood
Fish and seafood are another alternative to meat. Oily fish like salmon, mackerel, sardines and pilchards are a good source of omega 3 fats, which can help increase good HDL cholesterol levels. Canned fish can also be a good source of omega 3, but remember to select fish canned in spring water instead of brine. Shellfish such as clams, crab and shrimp also provide B vitamins and iron, as well as omega 3 fatty acids.Two servings a week, of preferably oily fish, are recommended.
6. Plant sterols
Plant sterols can be found in low levels in foods like fruits, vegetables, nuts and in some manufactured foods such as margarine. These foods can help reduce LDL cholesterol by reducing the absorption of cholesterol.
7. Dairy products and dairy alternatives
Dairy products contain calcium and protein and are important for bone health. Choose low-fat and unsweetened dairy products or dairy food alternatives. Soya products are a good alternative and include milk, yoghurt, edamame beans and tofu.
Foods to avoid to improve your cholesterol levels
Foods and drinks that are high in saturated or trans fats should be avoided. These fats increase LDL cholesterol levels. They also cause weight gain and belly fat, which puts stress on your heart. Reducing or avoiding these foods helps reduce high cholesterol:
Sugar
Fast foods and fried foods
Processed food including:

Meats such as sausages, bacon, hot dogs
Some baked goods, pastry, potato crisps, pizza, white bread and pasta.

Salt (sodium). High amounts of salt can be found in packaged meals, snack foods and lunch meats. Reduce your consumption of salt and choose low sodium or low salt products.
Solid fats and fatty oils. Replace lard, shortening and butter with vegetable oils such as canola, sunflower, soybean and olive oil. Avoid palm oil and coconut oil, which are high in saturated fat.
Reduce meat in your diet. Choose lean cuts, trim fat and don't fry food. Broil, bake or roast instead and drain off the fat.
Bottom line
Eat a healthy and balanced diet
Reduce or avoid food and drink that is high in trans and saturated fats
Be aware of what is in your food. Always read the labels on packaging.