Musculoskeletal disorders - what to know about tests and diagnostic procedures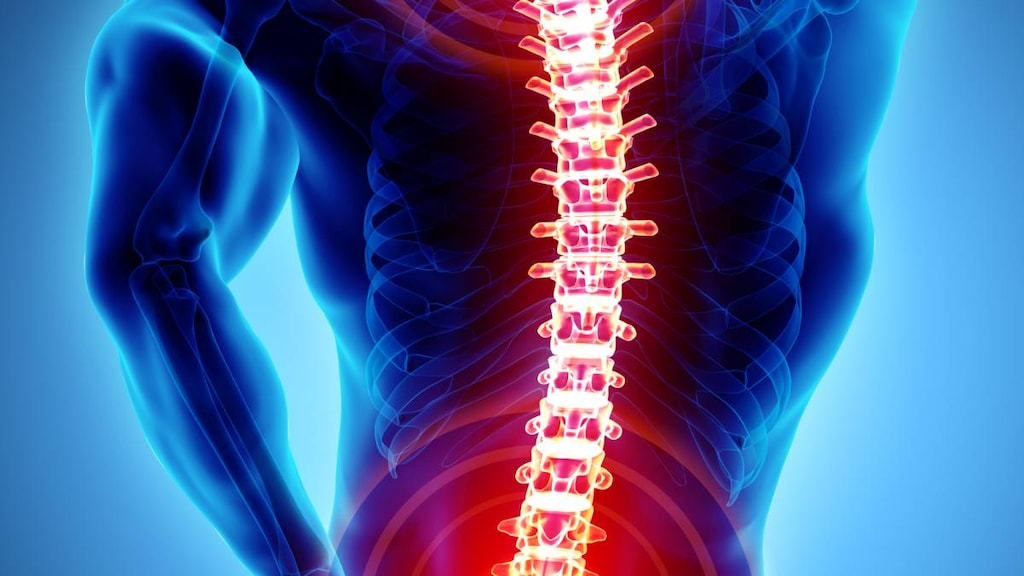 A number of tests and procedures are used to diagnose and track the progression of musculoskeletal disorders

Musculoskeletal disorders affect more than 1.7 billion people worldwide

There are more than 150 musculoskeletal disorders

Musculoskeletal disorders can cause pain and disability
Musculoskeletal disorders is an umbrella term used to describe a group of conditions that affect your muscles and skeletal system including:
Joints
Bones
Muscles
Connective tissues, including ligaments and tendons
A musculoskeletal disorder may be something you inherit, are born with (congenital), or acquire from an illness, injury, repetitive task, or the aging process.
Musculoskeletal disorders can cause pain, loss of function and can also be costly, including to employers. Work-related musculoskeletal disorders can lead to absenteeism from work, and increased healthcare and compensation costs.
Common symptoms of a musculoskeletal disorder include:
Pain and tenderness
Stiff and achy joints
Warm or red areas
Swelling and inflammation
Muscle twitches, spasms or a burning sensation
Fatigue
Difficulty moving or an impaired range of motion
Sleep problems
The most common musculoskeletal conditions are trauma or injury, lower back and neck pain, and arthritis. More examples of musculoskeletal conditions are listed in the table below.
Examples of musculoskeletal disorders
Area of the body
Examples of musculoskeletal disorders
Joints

Psoriatic arthritis
Ankylosing spondylitis

Bones
Muscles

Sarcopenia
Muscle strains

Spine
Other areas

Pain disorders
Systemic lupus erythematosus
Tendonitis
Carpal tunnel syndrome
Strains and sprains
What tests are used for musculoskeletal disorders?
Different tests and diagnostic procedures are used to diagnose and track the progression of musculoskeletal disorders.
Here's an overview of the tests and procedures used for musculoskeletal disorders.
Medical history and physical examination
Your healthcare provider will begin by asking you about your medical history and carrying out a physical examination. During the exam they will observe you - looking for any signs, symptoms or abnormalities that would suggest a musculoskeletal disorder.
They may use palpation, applying light-to-firm pressure to a specific area. Depending on your symptoms they may also use manipulation to assess your range of motion, strength, sensation, reflexes and how you walk (gait).
The GALS screening exam, which looks at your Gait, Arms, Legs and Spine may be used. It's a 1-2 minute screening exam. A more detailed REMS - Regional Examination of the Musculoskeletal System - exam may also be conducted if an area of concern is identified.
Laboratory (blood) tests for musculoskeletal disorders
Blood tests are sometimes used to help diagnose certain musculoskeletal disorders. The following tests may be ordered:
Erythrocyte sedimentation rate (ESR) test

The ESR blood test is used to detect inflammation in your body. It measures how quickly your red blood cells (erythrocytes) settle to the bottom of a test tube. It's a sign of inflammation if the erythrocytes in your blood sample settle more quickly than normal.

Creatine kinase test

The creatine kinase blood test is used to detect if muscle is being broken down. It measures how much of an enzyme called creatine kinase is in your bloodstream. Larger amounts will be present if your muscle tissue is being broken down through illness or injury.

Rheumatoid factor test

The rheumatoid factor blood test is used to help diagnose rheumatoid arthritis and other conditions. The rheumatoid factor test detects proteins in your blood called rheumatoid factors that are produced by your immune system. These proteins can attack joints and other parts of your body.

CCP (cyclic citrullinated peptide) antibody test

The CCP blood test is also used to help diagnose rheumatoid arthritis. It looks for CCP antibodies in the blood, which are also called anti-CCP antibodies. These are a type of autoantibody made by your immune system and they can attack your body by mistake.

Antinuclear antibody (ANA) test

This ANA blood test is used to diagnose systemic lupus erythematosus, rheumatoid arthritis, scleroderma and Sjogren's syndrome. It detects antibodies made by your immune system which target the center or nucleus of cells. These antibodies can also attack your body by mistake.

Anti-double-stranded DNA antibody (anti-dsDNA) test

The anti-dsDNA blood test is also used for systemic lupus erythematosus. It tests for a group of autoantibodies that target DNA found in the nucleus of cells. These autoantibodies are a type of antinuclear antibody and may attack your own body.

Human leukocyte antigen B27 (HLA-B27) test

The HLA-B27 antigen test is used to help diagnose conditions such as ankylosing spondylitis. It is used to detect a protein found on the surface of white blood cells called HLA-B27 (human leukocyte antigen B27). People who have the HLA-B27 protein are at increased risk of ankylosing spondylitis. In a negative or normal blood sample, HLA-B27 is absent.
Imaging tests for musculoskeletal disorders
Imaging tests are used to look at your bones and soft tissues to help diagnose and track the progression of musculoskeletal disorders.. The following imaging tests may be used for musculoskeletal disorders.
Magnetic resonance imaging (MRI)
MRI is a type of imaging test that is particularly useful for looking at the non-bony, soft tissues of the body, such as muscles, ligaments, tendons and blood vessels. MRI makes use of strong magnets and radio waves, instead of radiation, to get images of the body.
An MRI scanner is a large, tube-shaped machine that you lie still in. It creates a strong magnetic field around your body that causes your atoms to align in the same direction. Radio waves are then used to move your atoms out of their original place. When the radio waves are shut off the atoms return to where they originally were and give off a signal. These signals are converted into images by a computer.
A dye (contrast agent), often containing gadolinium, may be used to enhance the images obtained from an MRI scan.
X-rays
An x-ray may be one of the first imaging tests your healthcare provider orders to check for a musculoskeletal disorder. X-ray machines make use of a type of electromagnetic radiation to take images of your body.
Dense structures such as bone or metal will appear white on an x-ray image because the x-ray particles can not pass through them as easily. Structures containing muscle, fats or fluids appear as shades of gray, while structures containing air appear black.
X-rays can be used for a range of conditions such as fractures, arthritis, osteoporosis and even tumors.
Computed tomography (CT) scan
A CT scan is a computerized x-ray imaging procedure that may be useful if a traditional x-ray doesn't provide enough detail and an MRI isn't possible. This type of x-ray uses a machine that fires a narrow beam of x-rays while rotating around your body. It produces cross-sectional 'slices' of the body called tomographic images. These images provide more detail than a traditional x-ray and can be viewed together on a computer to form a 3D image.
A dye can also be injected into a vein before the scan to help make the structures of interest appear more clearly on the images.
Arthrography
Arthrography, or an arthrogram as it is also called, is an imaging test used to look inside your joints, especially your knees and shoulders. This test may also be used if a regular x-ray does not show enough detail.
During an arthrogram a dye is injected into the affected joint to make the structures, such as ligaments and cartilage fragments, easier to see. An x-ray is commonly used to then take an image of the joint, but a CT or MRI scan, or fluoroscopy may also be used to get a good picture of the joint.
Bone scan
A bone scan, or bone scintigraphy as it is also known, is an imaging test used to examine bones of the skeleton to help find problems inside your bones. It's used to detect bone damage, infections and tumors.
A bone scan is a type of nuclear radiology procedure that uses a very small amount of a radioactive substance called technetium-99m–labeled pyrophosphate, which acts as a tracer and emits gamma rays.
The technetium-99m–labeled pyrophosphate is injected into a vein and collects in areas of bone tissue where there is increased activity - where bone cells have been broken down or are being repaired. These areas appear as red 'hot spots' when they are scanned and the image is viewed on a computer.
A bone scan is different to a DEXA bone scan (see below).
Dual-energy x-ray absorptiometry (DEXA) bone scan
A DEXA bone scan is a type of x-ray imaging test used to check bone density and risk of bone fractures. It is sometimes called a DXA scan or bone densitometry. It measures the mineral content in skeletal bones and is used to help diagnose conditions such as osteoporosis or osteopenia.
A DEXA bone scan uses two x-ray beams to scan skeletal bones, usually the hip, lumbar spine and/or wrist. This type of x-ray only uses a very low dose of radiation. One of the x-ray beams has an energy peak that is absorbed mainly by soft tissue, while the other x-ray beam has a peak that is mainly absorbed by bone.

The information collected from the scan is used to produce images and graphs. A radiologist is able to look at this information to determine your bone mineral density.
Ultrasound
Ultrasound (ultrasonography) is an imaging test that uses high-frequency sound waves to produce an image called a sonogram. Ultrasounds are used to take images of organs, tissues and other structures and can be used to identify the cause of pain and swelling.
Ultrasounds can be used to get a still image, an image while something is in motion - such as blood flow - and also to guide a needle or biopsy. In addition to helping diagnose musculoskeletal disorders, they are commonly used to examine the fetus in a pregnant person.
Other diagnostic tests for musculoskeletal disorders
Arthroscopy
Arthroscopy is a procedure used by orthopedic surgeons to look inside a joint such as a knee, shoulder, ankle, hip, elbow or wrist.
Arthroscopy can be used to help identify loose fragments of cartilage or bone, tears in ligaments, tendons or cartilage, and inflammation within the joint such as synovitis. It can help diagnose and treat conditions such as arthritis, anterior cruciate ligament (ACL) and rotator cuff tears, and carpal tunnel syndrome.
Arthroscopy involves making two or three small incisions and inserting a long, thin tube called an arthroscope into the joint. The arthroscope has a small fiber optic camera and light on the end so the surgeon can view what is going on inside the joint on a monitor.
During arthroscopy a biopsy may be taken for further examination or surgery may be undertaken to repair the joint.
Arthrocentesis
Arthrocentesis or joint aspiration is a procedure that uses a thin needle to remove (aspirate) excess synovial joint fluid from a joint such as from an ankle, elbow, hip or knee. It is used to identify the cause of painful, swollen joints. It can also be used to help provide symptom relief.
After the synovial fluid is removed with a needle it is examined to check for signs of what might be causing the joint pain and inflammation, such as an infection or uric acid crystals, which can cause a type of arthritis called gout.
Electromyography (EMG) and nerve conduction studies
EMG and nerve conduction studies are tests used to assess the function of your muscles and nerves. They can be used separately, but often they are used together with the nerve conduction studies being carried out first. These test may be used if you're experiencing:
Muscle weakness, cramps, spasms and/or twitching
Tingling or numbness
Paralysis
EMG is used to assess the electrical signals your muscles make at rest and during use, while nerve conduction studies are used to assess how well your nerves carry electrical signals. These test can be used to diagnose a wide range of conditions such:
Carpal tunnel syndrome
A herniated disc
Peripheral nerve disorders
Spinal cord problems
Muscular dystrophy
Amyotrophic lateral sclerosis (ALS)
During an electromyogram, a needle electrode is inserted into the muscle. A mild electrical current is passed through it and while this is happening a machine is used to measure the activity in your muscle at rest and when you tighten or contract it. The results are displayed on a video screen or can be listened to on a speaker - a contracting muscle produces a popping sound.
During a nerve conduction study, which is sometimes called a nerve conduction (velocity) study (NCV), stimulating electrodes are stuck to a nerve and other electrodes are attached to the muscle it controls. A mild electric pulse is sent through the stimulating electrodes and the time it takes for your muscle to respond is recorded.
Bottom line
If you have any signs or symptoms of a musculoskeletal disorder then talk to your healthcare provider.
Your healthcare provider will be able to take your medical history and carry out a physical exam.
Blood tests, imaging tests and other procedures may then be used to help diagnose a musculoskeletal disorder.