Psoriatic arthritis diet guide: Foods to eat and foods to avoid
Reviewed by Medicine.com on April 23, 2021
Written by Cara Le Mouton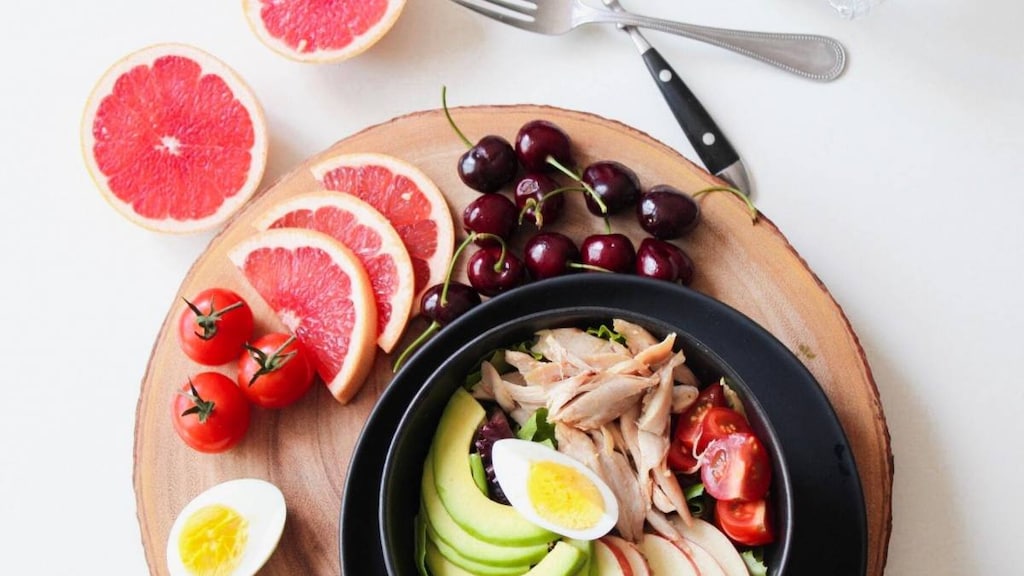 Psoriatic arthritis, or PsA, is a form of chronic inflammatory arthritis that causes inflammation, pain, and swelling. It is commonly associated with a skin condition called psoriasis. About 30 percent of people diagnosed with psoriasis will go on to develop psoriatic arthritis.
Dietary interventions and natural remedies are used to manage the symptoms of psoriatic arthritis and are used as an add-on to standard medical therapies.
There isn't one diet that will help everyone with psoriatic arthritis and diet changes won't cure the disease, but they may help to reduce inflammation and weight and lead to an improvement in psoriatic arthritis symptoms.
The National Psoriasis Foundation has made evidence-based recommendations on dietary interventions for psoriatic arthritis
After looking at all the evidence available, The National Psoriasis Foundation has made recommendations on dietary interventions for people with psoriatic arthritis. Three key findings were reported in their latest report.
Weight reduction recommended for overweight and obese people with psoriatic arthritis

The National Psoriasis Foundation's Medical Board recommends that overweight and obese patients (Body Mass Index, BMI ≥ 25) with psoriatic arthritis reduce their weight using a hypocaloric - low calorie - diet. This is recommended as an add-on to standard medical therapies.

Weight loss has been shown to significantly reduced disease activity in obese people with psoriatic arthritis, including disease activity in joints, the skin, and the connective tissue between a tendon or ligament and bone (enthesis).

Successful weight loss in people with psoriatic arthritis who are starting on tumor necrosis factor ɑ (TNFɑ) blockers, such as Enbrel (etanercept), Humira (adalimumab) or Remicade (infliximab), has also been associated with higher rates of achievement of minimal disease activity.

Vitamin D supplementation recommended for people with psoriatic arthritis

The National Psoriasis Foundation's Medical Board also recommends taking a vitamin D supplement (0.5µg alfacalcidol or 0.5-2.0µg calcitriol) as an add-on to standard medical therapies. While the research is very limited, two small studies suggested that six months of vitamin D supplementation is useful for decreasing disease activity in people with psoriatic arthritis.

Fish oil supplementation ineffective in psoriatic arthritis

Fish oil supplementation was found to be ineffective for psoriatic arthritis by the National Psoriasis Foundation Medical Board, after they reviewed the available evidence.
Because of a lack of evidence the National Psoriasis Foundation was unable to determine whether some interventions were beneficial or not, including a gluten-free diet, or supplementation with selenium, vitamin B12, or combination micronutrients.
A healthy, well-balanced diet is important if you have psoriatic arthritis
While there isn't a specific diet recommended to manage psoriatic arthritis symptoms, it is important for those with this autoimmune disease to eat a healthy and well-balanced diet.
Some foods may not specifically affect your psoriatic arthritis symptoms, but including them or omitting them from your diet may improve your overall health.
A diet full of fresh fruit and vegetables and low in fat, sugar and salt is recommended. Cutting out unhealthy foods that may cause fatigue and inflammation is beneficial.
A healthy diet is especially important for those with psoriatic arthritis because it is associated with a range of other conditions or comorbidities. These conditions include:
Cardiovascular disease
Diabetes
Obesity
Non-alcoholic fatty liver disease
Depression
Osteoporosis
Gout
Skin Care
Inflammatory Bowel disease
Vision problem
Arthritis mutilans
Foods to eat for psoriatic arthritis
A healthy, well-balanced diet should include a wide range of different foods.
Foods that have anti-inflammatory properties may help, such as tomatoes, olive oil, green leafy vegetables, almonds and walnuts, fatty fish and fruits including strawberries, blueberries, cherries and oranges. These foods and others are key parts of a Mediterranean diet.
Group
Examples

Vegetables

(9 or more servings of fruit and vegetables daily. A serving is 1-2 cups)

Collards, kale, spinach, swiss chard, broccoli, cabbage, carrots, cauliflower, brussel sprouts, garlic, leeks, onions, and scallions

Fruits

(9 or more servings of fruit and vegetables daily. A serving is 1-2 cups)

Avocado, blueberries, cherries, raspberries, blackberries, apples, apricots, tomatoes and citrus fruits, such as oranges, grapefruit and limes

Fish

(3-4 ounces (85-113g) of fish twice a week)

Trout, salmon, tuna, sardines, anchovies, scallops, herring, and mackerel. Canned fish that doesn't have additives such as flavoring

Beans and legumes

(1 cup of beans twice a week or more)

Lentils, cannellini beans, black beans, red kidney beans, small red beans, pinto beans and chickpeas (garbanzo beans)

Nuts and seeds

(1.5 ounces (43g) of nuts daily - about a handful)

Walnuts, flaxseed, pinenuts, pistachios, almonds, and chia seeds
Dairy
Non-fat greek yogurt with live cultures, milk - skim or low fat, cheddar cheese, cottage cheese, ricotta and fortified alternative dairy products

Oils

(2-3 tablespoons daily)

Olive oil, avocado oil and walnut oil
Fermented food
Kimchi and sauerkraut
Meat
Chicken, turkey and other lean cuts of red meat such as flank, sirloin, or tenderloin

Bread, cereals and grains

(6 ounces (170g) of grains daily - half from whole grains)

High fiber bread and cereals, brown rice, whole-wheat pasta and flour, quinoa, millet, farro, oatmeal and bulgur. Look for pasta alternatives made from vegetables or other grains
Beverages
Water, green team including matcha tea, and kefir
Foods to avoid or limit with psoriatic arthritis
Certain foods and beverages may trigger psoriatic arthritis symptoms to flare up. Nightshade vegetables are one food group that some people think make their symptoms worse, while others find they are fine to eat them. If you suspect you have a problem with a particular food try cutting it out of your diet for a few weeks and then slowly reintroducing it while keeping an eye on your symptoms.
There are also a number of foods that can cause inflammation and it is recommended that these foods be limited or avoided. Sugar, saturated fats, trans fats, omega 6 fatty acids, refined carbohydrates, mono-sodium glutamate (MSG), gluten and casein, aspartame and alcohol are all thought to cause inflammation.
Group
Examples
Nightshade vegetable
Eggplant, tomatoes, potatoes and red bell peppers
Processed meats
Sausages, deli meats, hot dogs, bacon, and ham
Alcohol
Alcoholic beverages
Other beverages
Sugary soda and fruit juices
High-sugar foods

Pastries, chocolate, cookies and cakes, desserts and other sugary foods

Look for ingredients ending in 'ose', such as sucrose or fructose, which are types of sugar

Aspartame
An artificial sweetener found in many products
Refined carbohydrates
White flour products including breads and crackers, white rice, white potatoes, pasta and many cereals
Mono-sodium glutamate (MSG)
A flavor additive in food, which is generally found in prepared asian meals and soy sauce, fast foods, deli meats, prepared soups, and salad dressings
Gluten and casein
Gluten is found in wheat, barley and rye, and casein is found in dairy products
Foods containing saturated and trans fats
Fast foods and fried foods, onion rings, pizza and fatty cuts of meat, most stick margarine products, cheese, processed snack foods, frozen breakfast products, cookies, donuts and crackers
Baked goods
Cookies, donuts, cakes, crackers, pies, and sausage rolls
Dairy products
Sweetened dairy products such as flavored yogurts, milk, and sweetened milk alternatives
Ready meals or pre-prepared foods
Mac and cheese, instant potatoes, jar sauces and gravies, and processed snack foods
Cooking oils and dressings containing omega 6 fatty acids
Vegetable, corn, safflower, grapeseed, sunflower, soy and peanut oils and many salad dressings including mayonnaise
Bottom line
Eat a diet full of fresh fruit and vegetables that is low in fat, sugar and salt.
Eat plenty of different colored vegetables and fruits as they are high in antioxidants. Antioxidants act as a body's natural defense by slowing down or preventing 'free radicals' from harming cells.
Grill, broil, bake or steam food using a small amount of extra virgin olive oil or avocado oil.
Drink plenty of water during the day.
Cut out or limit processed meats, alcohol, fried food, white bread, white rice, processed foods, and other foods and drinks high in sugar.
If you are overweight or obese then work on reducing you weight.
Keep a food diary of all the foods you eat and how they make you feel. Use this to help identify foods that make your psoriatic arthritis symptoms worse.
Talk with your healthcare provider or nutritionist about what changes you should make to your diet. Don't cut out foods unnecessarily.
A healthy diet should be used as an add-on the standard medical therapies to help manage psoriatic arthritis symptoms.