5 Natural remedies used for psoriatic arthritis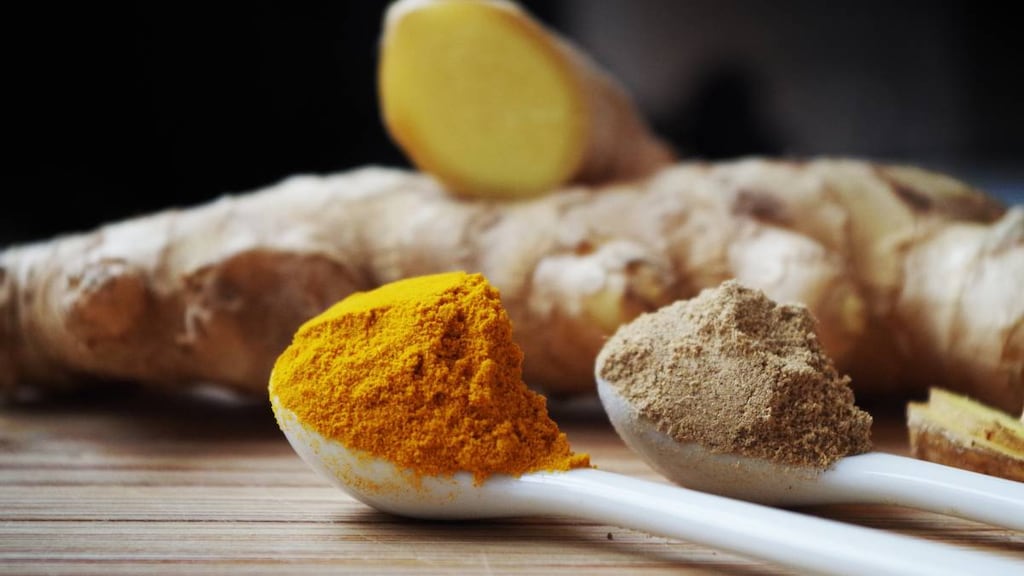 Psoriatic arthritis is a form of chronic inflammatory arthritis. There is no cure for psoriatic arthritis, but natural remedies used alongside other medications are used to help manage some of the symptoms that people with psoriatic arthritis have including pain and inflammation.
Scientific evidence is lacking to support the use of natural remedies or complementary therapies in psoriatic arthritis, but some remedies are thought to be beneficial in other forms of arthritis. Despite the lack of evidence, natural remedies, complementary therapies and alternative medicines are a popular choice for people with painful conditions, such as psoriatic arthritis.
Below is a list of 5 natural remedies that are used by people with psoriatic arthritis.
1. Turmeric
Turmeric is a plant from the ginger family, which is known for its anti-inflammatory properties and yellow color. It's underground stem (rhizome) is used as a spice and in traditional medicine for joint and skin conditions, as well as respiratory and digestive disorders.
Dietary supplements containing turmeric usually include a mixture of curcuminoids, including the key active ingredient in turmeric called curcumin. Turmeric can be taken orally, such as in the form of a capsule, or made into a paste and applied to the skin.
According to the authors of a review investigating turmeric extracts, there is "compelling justification for its [curcumin] use as a dietary adjunct to conventional therapy" in people with arthritis. While the studies didn't include people with psoriatic arthritis, they did include those with osteoarthritis and rheumatoid arthritis, which are diseases that also involve tenderness, swelling, stiffness and pain. Further research is needed, however, because the studies only involved a small number of people.
2. Ginger
Ginger is a tropical plant with anti-inflammatory and anti-nausea properties. It's underground stem is commonly used in a variety of meals, drinks and cosmetics. Traditionally ginger has been used to treat stomach upsets, nausea and diarrhea. It's now also used by people with rheumatoid arthritis and osteoarthritis.
Ginger root is available fresh or dried. Dietary supplements containing ginger are also available in tablet, capsule and liquid forms, including teas.
Like with turmeric, ginger has been studied in people with other forms of arthritis, rather than in people with psoriatic arthritis. Ginger is reported to have anti-inflammatory properties, but studies conducted in people with arthritis have produced mixed results with some showing no benefit.
While it is unclear whether ginger would help with the pain and inflammation associated with arthritis, it is thought to help with nausea caused by methotrexate, a drug used to treat psoriatic arthritis. In a study conducted in rats, ginger also helped prevent intestinal toxicity caused by methotrexate.
3. Glucosamine and chondroitin
Glucosamine and chondroitin are found in the body. Glucosamine is thought to promote cartilage formation and repair, and it may also inhibit inflammation. Chondroitin, on the other hand, is thought to inhibit the breakdown of cartilage and promote its elasticity.
Capsules and powders containing glucosamine and chondroitin are available. Like for the other supplements, studies haven't been conducted in people with psoriatic arthritis and a number of the studies conducted in people with osteoarthritis haven't shown it to be beneficial.
4. Omega-3 fatty acids
Omega-3 fatty acids are known for their ability to decrease inflammation and may also be beneficial for the immune system. They are also taken to lower cholesterol. Omega-3 fatty acids include:
Alpha-linolenic acid (ALA): found in nuts, seeds, soy food and vegetable oils

Eicosapentaenoic acid (EPA): found in fatty fish and algae

Docosahexaenoic acid (DHA): also found in fatty fish and algae
Dietary supplements containing fish oils are available in capsule form and omega-3 fatty acids can also be found in fatty fish such as salmon, tuna, sardines and mackerel.
In one small study, people with psoriatic arthritis taking EPA and DHA (marine n-3 polyunsaturated fatty acids, PUFAs) were able to reduce their use of nonsteroidal anti-inflammatory drugs and acetaminophen (paracetamol). Inflammatory markers were also decreased. The results of another small study suggest that PUFAs may also help protect against cardiovascular disease in people with psoriatic arthritis.
5. Oregon grape
Oregon grape (Mahonia aquifolium) is an evergreen plant and its roots and underground stem are used for stomach ulcers, gastroesophageal reflux disease (GERD), infections, and as a bitter tonic and for bowel cleansing.
Supplements containing Oregon grape come in a variety of forms such as capsules, drops, ointments and creams.
Oregon grape has not been studied in people with psoriatic arthritis, but it has been found to be safe and effective in people with psoriasis, which most people with psoriatic arthritis have. It significantly improved symptoms of psoriasis when applied to the skin.
A study conducted in mice also suggests it may have analgesic and anti-inflammatory properties, which may prove to be of benefit in people with inflammatory conditions such as arthritis.
Before taking a natural remedy for psoriatic arthritis remember:
Natural remedies can interfere with other medications you are taking and have side effects, so it's important to consult with your healthcare provider before taking any natural remedies or dietary supplements
Scientific evidence is currently lacking to support the use of natural remedies and dietary supplements in people with psoriatic arthritis. More research still needs to be done.
Always read the instructions that come with the product and take as directed.