CBD for anxiety and depression - does it work?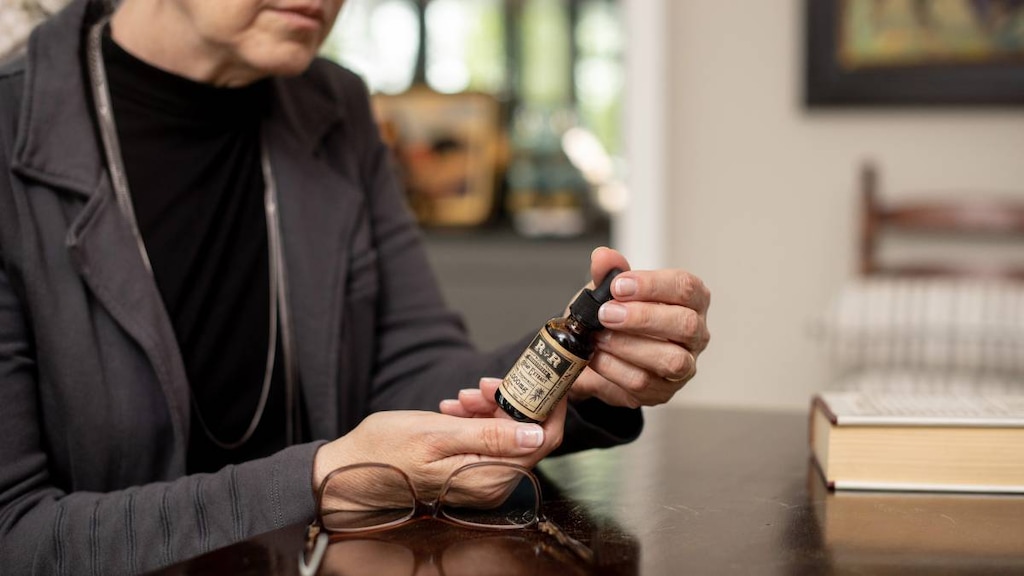 Interest in CBD (cannabidiol) for the treatment of anxiety and depression has grown in popularity in recent years, especially since the introduction of the 2018 Farm Bill in the US, which allows people to legally buy products containing CBD under federal law.
CBD is a chemical found in the Cannabis sativa plant. THC (delta-9-tetrahydrocannabinol) is another active compound found in cannabis, which is also known as marijuana. THC is well-known for making people 'high', but CBD does not produce the same intoxicating effects.
CBD is of interest in the treatment of anxiety and depression because:
CBD appears to be safe and generally well-tolerated
Studies conducted in animals suggest it may be effective for anxiety and depression
The current treatments available for anxiety and depression aren't always effective
People are using CBD, but the evidence supporting its use is limited
A national survey conducted in the US in 2019 revealed that people are most commonly using CBD to reduce pain, stress and anxiety, and to improve sleep.
A review conducted by the National Academies of Sciences, Engineering and Medicine, however, has found limited evidence that CDB can improve symptoms of anxiety in people with social anxiety disorders. This result doesn't mean that CDB isn't effective, it just means that more work needs to be done to better understand the potential role of CBD in the treatment of anxiety.
The evidence supporting the use of CBD in depression is even more limited than that available for anxiety.
CBD and anxiety - what the clinical research shows
One dose of CBD reduced anxiety in people with SAD
One dose of CBD reduced anxiety in men with generalized social anxiety disorder (SAD) in two small studies. Study participants reported feeling less anxious during a public speaking test in one of the studies, and experienced a reduction in cognitive impairment.
The other study reported that participants felt less anxious and also showed that CBD caused changes in regional cerebral flow. CBDs was thought to have an effect on the limbic and paralimbic areas of the brain. These areas are involved in processing of emotional information.
The studies were double-blind, randomized, placebo-controlled studies, which investigated a single dose of a capsule containing either 400mg or 600mg of CBD.
Longer-term use of CBD also helped to reduce anxiety symptoms
CBD taken for four weeks significantly reduced anxiety in a small group of Japanese teenagers who suffered from social anxiety with avoidant personality disorder in another small study.
Treatment with capsules containing CBD 25 to 50-75mg a day for 1-3 months also helped to improve anxiety symptoms and caused fluctuating improvements in sleep disturbances, according to an analysis of patient records. The records of 72 psychiatric patients with anxiety and sleep problems were analyzed.
CBD has potential as an add-on therapy in people with anxiety disorder
CBD may have potential as an add-on to cognitive-behavioral therapy (CBT) in people with anxiety disorder, particularly post-traumatic stress disorder (PTSD), according to a small study in which it was shown to enhance 'extinction learning'.
Extinction learning refers to the process whereby there is a gradual decrease in the response to a stimulus, such as an event that causes fear or anxiety, by learning to associate that stimulus with a different response.
CBD helped to lessen a fearful response in participants in this study. Adding CBD to behavioral therapies for the treatment of anxiety may enhance the effectiveness of these techniques.
PTSD symptoms were also reduced, especially for those who suffered from frequent nightmares, in a study conducted in 11 participants with PTSD. Participants took CBD capsules or liquid spray, starting at doses of 25-48.64mg a day, for 8 weeks.
CBD and depression - what the clinical research shows
Clinical research investigating CBD in patients with depression is limited
Much of the research has looked at products containing both CBD and THC, such as nabiximols (Sativex), which is approved outside of the US to treat spasticity in patients with multiple sclerosis. One such study showed that a 6-day regimen of nabiximols helped to reduce depression during cannabis withdrawal.
In another study conducted in patients who were still regularly using cannabis, treatment with CBD 200mg a day was reported to have a restorative effect and significantly increased left subicular complex volume, particularly in the brains of heavy cannabis users. The researchers reported that the results indicate that CBD might be useful as an add-on therapy in the treatment of major depressive disorder (MDD) and other disorders. The study was conducted over about 10 weeks in 18 people who were regular cannabis users.
Clinical trials are underway or set to begin in patient with depression
In March 2021, a clinical trial was being conducted to investigate CBD 150-300mg a day for 12 weeks in 100 patients with bipolar depression. The study is expected to be completed in April 2022.
Another trial is also expected to begin to investigate the use of Epidiolex in 10 patients with treatment-resistant MDD. Epidiolex is an FDA-approved oral solution containing CBD, which is used to treat seizures associated with Lennox-Gastaut syndrome, Dravet syndrome or tuberous sclerosis complex in patients one year of age or older.
How CBD works in anxiety and depression
CBD acts on more than 65 key targets in the body, including the endocannabinoid system and serotonin (5-HT) 1A receptors.
The endocannabinoid system is a biological, cell signaling system, which CBD acts on. This system plays a role in the regulation of many factors including appetite, memory, mood, pain, inflammation, the immune system and more.
5-HT1A receptors are also a key target for current anxiety and depression treatments.
Exactly how CBD works in anxiety and depression, and which targets are key to its anxiolytic and antidepressant effects, is still being investigated.
Further research is required
Current research suggests that CBD has potential in the treatment of anxiety and depression. Further research is needed, however, including larger and longer-term randomized, controlled trials to fully understand what role CBD will play in the treatment of these conditions.
Remember to consult your healthcare professional before using CBD for anxiety or depression.