Chemotherapy 101 - the basics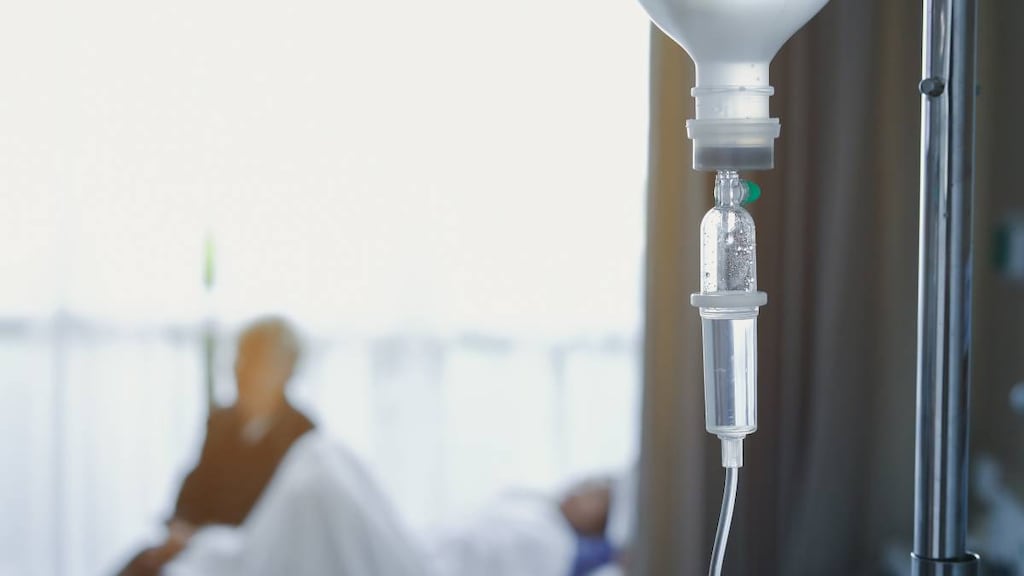 What is chemotherapy and how does it work?
Chemotherapy is one of the main tools used to treat cancer. It is a drug therapy that works by killing rapidly dividing cells in your body, including cancer cells.
Unlike targeted cancer therapies, which target very specific parts of the cancer cell, traditional chemotherapy takes a much broader approach to eradicating cancer. It is considered a systemic therapy because the drugs travel throughout your body to kill any and all errant cancer cells.
What is chemotherapy used for?
Chemotherapy may be used to cure cancer, stop its spread or relieve symptoms associated with the cancer. It is used to treat many types of cancer in adults and children.
Sometimes chemotherapy is used before surgery to shrink tumors so that they can be more easily removed surgically. This is known as neoadjuvant chemotherapy. Other times, chemotherapy may be given after initial treatment ends to make sure there are no remaining cancer cells in the body. This is known as adjuvant chemotherapy.
Chemotherapy drugs can be used alone or in combination with other treatments, depending on the type of cancer being treated. In some cases, it is the only treatment needed, while in others it may be paired with surgery, radiation or some of the newer therapies.
There are various well-researched chemotherapy regimens to treat many types of cancer. Exactly how long chemotherapy is given varies based on the type and stage of the cancer. It is often given in your healthcare providers office or hospital setting, but may also be taken as a pill at home.
How is chemotherapy given?
Chemotherapy can be administered in many ways. It may be taken:
By mouth as a pill or capsule of liquid
Given intravenously through a vein
Administered by injection
Applied topically as a cream
Other ways include:
Intrathecal chemotherapy involves injecting the drug or drugs into the fluid around the spinal cord. This method of delivery is used to treat cancers that have spread to the cerebrospinal fluid.
Intraperitoneal chemotherapy goes directly into the region of the body where the intestines, stomach and liver are found (peritoneal space).
Intra-arterial chemotherapy is injected into the artery that leads to the cancer.
Chemotherapy can also be delivered via catheters or ports:
One method involves soft, thin tubes (catheters) that are placed in a vein, typically in the chest area. Catheters remain in place until treatment is over.
Another method of chemotherapy delivery is when a device known as a port is placed underneath the skin. A needle is inserted into the port to deliver the chemotherapy drugs.
Pumps may be attached to catheters or ports to control the volume and speed of the chemotherapy as it is delivered. This makes it possible to receive chemotherapy outside of the hospital setting. Pumps can be placed inside or outside of the skin.
What are the different types of chemotherapy?
There are more than 100 types of chemotherapy drugs that fall into several broad classes.

Differences between the drugs reflect:
How they work to destroy cancer cells or slow down their growth and reproduction. Chemotherapy drugs target fast-growing cells at different phases of the cell cycle.
What they are made with
How they are given
What cancers they are effective against
Their side effect profile
Alkylating agents
Alkylating agents are often used to treat blood cancers as well as bone, lung, breast and ovarian cancer. These drugs stop cancer cells from reproducing by damaging their genetic material or DNA. These include:
Busulfan (Myleran)
Cyclophosphamide (Cytoxan)
Temozolomide (Temodar)
Antimetabolites
Antimetabolites may be used to treat leukemia and cancers in the breast, ovary or intestinal tract. Antimetabolites interfere with genetic material by tricking cancer cells into taking the drugs instead of their normal building blocks of genetic material. Antimetabolites include:
Fluorouracil (5-FU)
Mercaptopurine (6-MP, Purinethol, Purixan)
Capecitabine (Xeloda)
Gemcitabine (Gemzar)
Antitumor antibiotics
Another class of chemotherapy drugs, antitumor antibiotics, treats many types of cancer by changing the DNA inside cancer cells to prevent them from growing and dividing. These include:
Dactinomycin (Cosmegen)
Bleomycin
Daunorubicin (Cerubidine)
Doxorubicin (Doxil)
Topoisomerase inhibitors
Topoisomerase inhibitors may be used to treat leukemia, lung, ovarian, gastrointestinal and other types of cancer. They interfere with enzymes called topoisomerases, which are tasked with helping cancer cells replicate themselves. These include:
Etoposide (Etopophos)
Irinotecan (Camptosar, Onivyde)
Topotecan (Hycamtin)
Mitotic inhibitors
Mitotic inhibitors can treat blood cancers as well as breast or lung cancer by stopping cells from dividing to form new cells. These include:
Docetaxel (Taxotere)
Eribulin (Halaven)
Ixabepilone (Ixempra)
Paclitaxel (Abraxane)
Vinblastine
Chemotherapy causes side effects
Chemotherapy does confer its share of side effects. Many—such as nausea, vomiting and hair loss—are well-known. These occur because the potent drugs kill healthy but fast-growing cells along with cancer cells. The cells that line your mouth and stomach as well as hair cells are wiped out along with cancer cells. Another side effect may include extreme fatigue. The good news is that most normal cells will recover from the effects of chemotherapy over time.
Importantly, side effects are not an indication of how well a chemotherapy regimen is working.
How to tell if chemotherapy is working?
It takes time to know if chemotherapy is shrinking a tumor. Most people require several cycles of chemotherapy. Your cancer care team may begin to check to see if treatment is working after two treatment cycles. Blood tests and scans when ordered at regular intervals - including computed tomography (CT) scans, magnetic resonance imaging (MRI) scans or positron emission tomography (PET) scans - can help determine if your chemotherapy is working.
Physical examinations as well as tumor marker tests, which gauge the amount of cancer cells in your blood, tissue or urine samples, can also help determine if your chemotherapy is working. If the cancer is not responding or it is growing, chemotherapy may be stopped, or drugs may be switched. If the cancer is shrinking, chemotherapy will continue on as planned.