Is chemotherapy painful?
Reviewed by Sally Chao, MD on November 17, 2021
Written by Denise Mann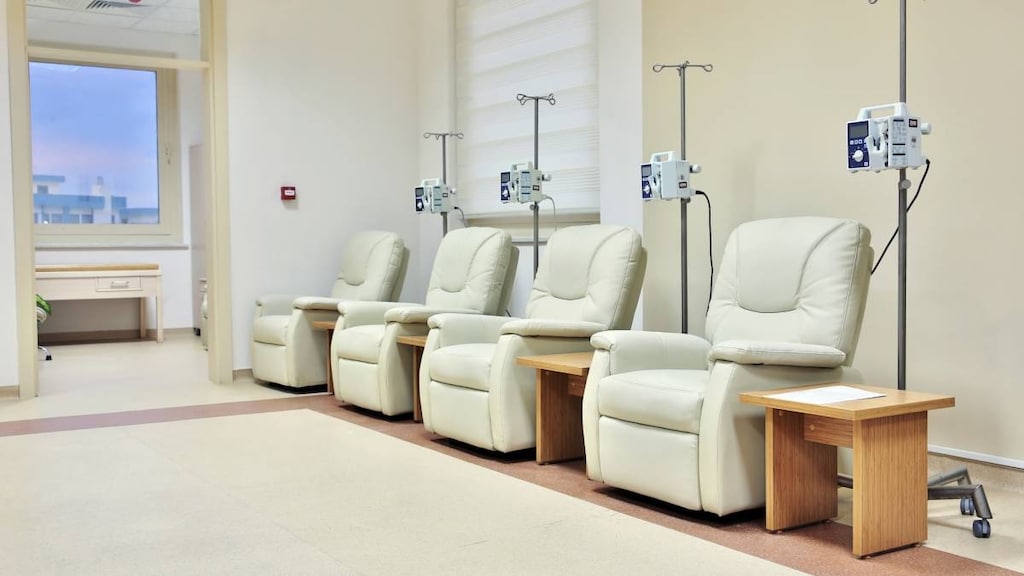 Chemotherapy for cancer is usually not very painful, but if you are receiving chemo through an intravenous (IV) line or a catheter (a soft, thin tube), sometimes you may have temporary pain at the injection or catheter site on your skin. In addition, chemotherapy drugs may cause a slight burning as they enter a vein, but this is usually minor and fleeting.
Also, some of chemotherapy's delayed side effects—such as burning in the hands, arms, legs and/or feet, headaches, and mouth sores—may be painful, but treatments are available.
Chemotherapy drugs can be taken as a pill, capsule or liquid.
They are sometimes applied topically as a cream.
They can also be given intravenously through a vein, administered by injection.
Chemotherapy can also be delivered through catheters that are placed in a vein, typically in the chest area.
Chemotherapy-related pain and tips to relieve pain
Certain chemotherapy side effects may cause pain. In general, this pain will resolve between treatments. Help is available for chemotherapy-related pain. Treatment varies based on the cause and severity of the pain.
Sores
Sores in the mouth or throat, or on the tongue can occur because chemotherapy kills normal but fast-growing cells as well as cancer cells. These painful sores can cause problems with eating, drinking and sometimes speaking.
Regular dental care can reduce the risk and severity of mouth sores.
Pain medications can help relieve some discomfort.
Chilled or soft foods may be more palatable. It's also wise to avoid salty, spicy or sugary foods and acidic fruits and juices, as these can aggravate sores and worsen the pain.
Hair loss
Chemotherapy-related hair loss on the scalp may also cause discomfort.
This pain can be minimized by brushing hair gently using a brush with soft bristles or a wide-tooth comb and patting hair dry with a soft towel to avoid pulling.
The scalp can also burn, so it's important to use sun protection on this area when it is exposed to the sun.
Nerve pain
Chemotherapy can also cause nerve pain, such as tingling, burning, numbness and weakness in the hands, arms, legs, and/or feet by damaging nerve cells.
Pain medications can help relieve these symptoms.
Drinking alcohol can make nerve pain worse and should be avoided.
Unlike other types of chemotherapy-related pain, nerve damage tends to worsen with each dose and can take years to go away. Sometimes the chemotherapy drug must be stopped if the nerve pain is severe.
Headaches
Some types of chemotherapy, such as fluorouracil and Matulane (procarbazine), can cause headaches.
Medications and lifestyle changes, including getting enough sleep, eating well and taking steps to reduce stress, can help reduce the number and severity of chemotherapy-related headaches.
Muscle pain
Muscle pain such as leg cramps can occur with chemotherapy.
Using heat or ice may help ease muscle pain, as can exercising and gently stretching the legs throughout the day.
Constipation
Chemotherapy can also cause constipation, which results in stomachaches or cramping.
If permissible, eating more fiber can help relieve constipation. It's also important to drink more fluids to help stool pass and to get as much exercise as possible.