Face Mask Pitfalls: Maskne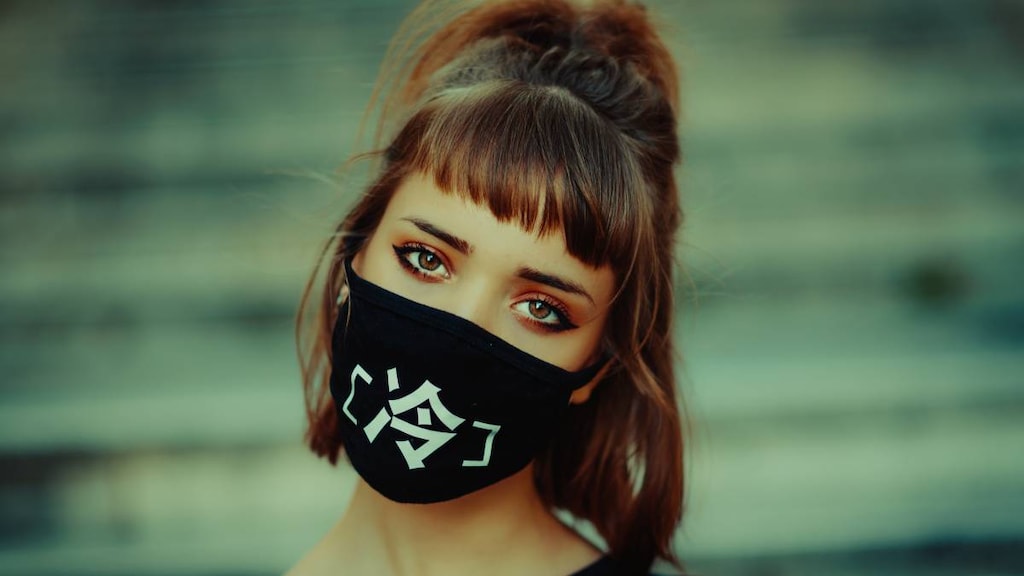 What is Maskne?
Maskne is a term created by combining the words mask and acne = Mask-acne or Maskne.
It is a type of acne that develops from wearing a face mask and its prevalence has soared as people try and protect themselves from developing COVID-19.
The surface of your face and the surface of a face mask are not both perfectly smooth. Add in a bit of facial hair or prickly stubble, and the difference between the two surfaces becomes more noticeable.
Anytime two surfaces touch each other, friction develops. Friction is what starts Maskne off.
Friction from your face mask rubbing against your skin irritates the skin. The medical term for this is Acne Mechanica, and it is also commonly reported among football players or people who wear chin straps and helmets.
Slight skin irritation causes rough skin and redness. Within a few days skin pores become clogged and acne-like bumps develop. Friction also breaks down the skin barrier, which is a layer of fats and oils that keep the skin hydrated and protect it from bacteria. Add in high humidity, warm temperatures, or sweat, and you have the perfect environment for bacteria to grow within the clogged skin pores, creating pimples, whiteheads, blackheads, and sometimes, pustules and cysts.
The more the condition is left untreated the worse it gets. Allergies to either the detergent used to wash the mask or chemicals, dyes, or other substances within the mask can exacerbate Maskne or cause a similar looking rash under the mask.
How is Maskne treated?
The key to treating Maskne is keeping your face and mask clean, allowing your skin to go mask-free and breathe whenever you are in a safe environment, and using treatment products and mositurizers to keep your skin in good condition.
Always wash your skin with a gentle soap-free cleanser. Pat it dry gently using a soft towel. Avoid using astringents (such as witch hazel) or toners on your face.
If you don't have acne, but your skin is looking mildly irritated, apply an over-the-counter 0.5% or 1% hydrocortisone cream once or twice a day for up to one week. Avoid the eyes and mouth.
If you have developed acne in the area of skin under your mask, use an over-the-counter acne cleanser containing glycolic acid, salicylic acid, or benzoyl peroxide to wash your face with. Follow up with an acne treatment product containing benzoyl peroxide, azelaic acid, or retinol. If your Maskne does not get better after a week or two, see a dermatologist.
How can I prevent Maskne?
We all need to do everything we can to prevent the spread of the SARS-CoV2 virus that causes COVID-19, and that means wearing a face mask whenever we are out in public.
But the following tips can help reduce your risk of developing Maskne, or stop it from coming back if you have successfully treated it:
Wash your face with a gentle cleanser every time you take off your mask at home. Always apply a light moisturizer to your skin after drying it.
Give your skin a chance to breathe by going mask-free around your home whenever possible.
Apply a light-weight, oil-free sunscreen to your skin before you put on your mask to go outside. Even though 75% of your face is covered by your mask, this will help protect your skin and provide a barrier between your skin and the mask.
Always wash your fabric mask every day and dry it thoroughly. Laundry detergent can be a common cause of allergies, so a fragrance-free or low-allergenic detergent should be used. If you think your fabric mask may be aggravating your skin, change to a different type of fabric that does not contain dye, or use a paper mask instead. Make sure you buy enough fabric masks to last between laundry days.
Do not wear make-up under your mask. If you do wear make-up, look for one that is non-comedogenic (less likely to cause blocked pores).
Face masks should be lightweight and made of cotton or silk. They should contain a filter and fit snuggly around your nose and mouth.
Try not to touch, adjust, or play with your mask unless you absolutely have to. The more you touch your mask, the more friction you create and the dirtier your mask becomes.
Article references
Face-mask skin problems. DIY Treatment. American Academy of Dermatology Association https://www.aad.org/public/everyday-care/injured-skin/burns/face-mask-skin-problems-treatment
How to Wear Masks. 2020. Centers for Disease Control and prevention. https://www.cdc.gov/coronavirus/2019-ncov/prevent-getting-sick/how-to-wear-cloth-face-coverings.html
Unsure About Actually Wearing a Face Mask? Here's How (and Why) to Do It. April 7, 2020. https://health.clevelandclinic.org/unsure-about-actually-wearing-a-face-mask-heres-how-and-why-to-do-it/