DIY Hand Sanitizer And Picking The Best Cleaning Products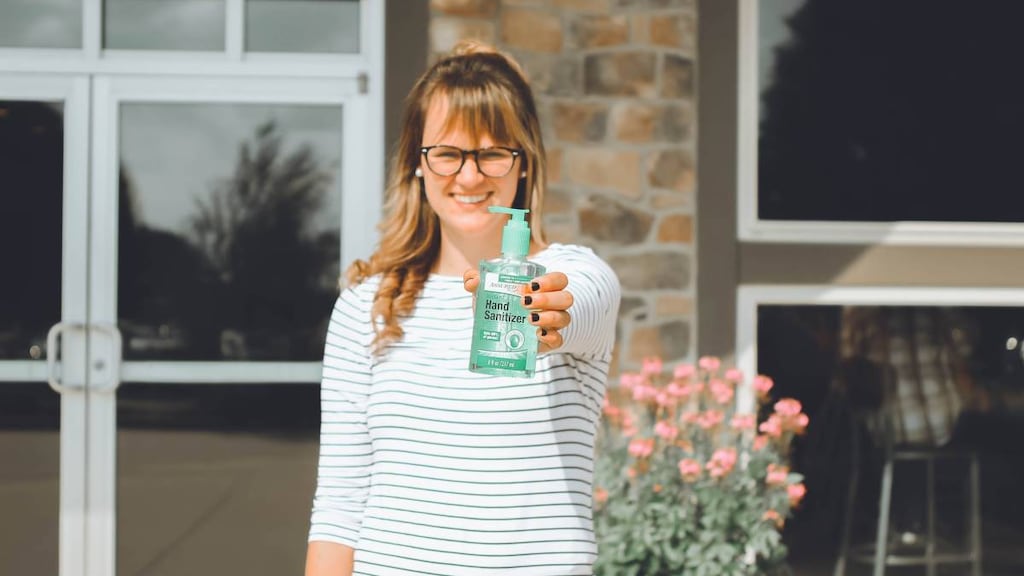 By now we all know that keeping our hands clean is one of the best ways to stop the spread of the new coronavirus (SARS-CoV-2), seasonal influenza (Flu) and a multitude of other bugs that are lurking about the place.
Washing your hands with soap and water is best, but if you're out and about then hand sanitizer can come in useful. If you're having trouble finding it in the shops then it's a simple and straightforward process to make your own.
How to make your own hand sanitizer
Ingredients
⅔ cup isopropyl alcohol 91% - inactivates viruses

⅓ cup aloe vera gel - soothes and moisturizes
Method
Gather the above ingredients, an empty hand sanitizer bottle or liquid soap container, measuring cups and a bowl. A funnel is also helpful if you have one.

Carefully measure out and mix the isopropyl alcohol and aloe vera gel in a bowl. Your mixture needs to be at least 60% alcohol to be effective according to the US Centers for Disease Control and Prevention (CDC), so don't just guess at the amounts.

Once the ingredients are combined, pour them into your labeled bottle or container.
Now that your hand sanitizer is ready to use, it's important to use it correctly. Use enough sanitizer to cover all the surfaces on both hands. Don't forget between your fingers, and the tops and sides of your hands. Keep rubbing the product in until your hands are dry.
Which cleaning products should I use?
While the new coronavirus is mainly spread by close contact with an infected person via respiratory droplets, researchers have reported that coronaviruses can last up to 9 days on inanimate objects. Although it's unclear what your chances are of picking up the virus from a contaminated surface, it's not going to hurt to do a bit of cleaning - especially of surfaces that you touch often.
To make sure the time you spend cleaning is worthwhile, it's important to use cleaning products that are going to be effective. Research shows that bleach (containing 0.1% sodium hypochlorite) or alcohol-based (containing 62-71% ethanol) cleaning products are ideal for significantly reducing the infectivity of coronaviruses on surfaces after 1 minute.
If you have household bleach, isopropyl alcohol, rubbing alcohol or denatured alcohol/methylated spirits in the cupboard, then these will work. However, the Center for Biocide Chemistries (CBC) in the US has also published a list of 100 ready-to-use products, which are already approved by the US Environmental Protection Agency (EPA) as effective at killing viruses like the new coronavirus.
What to know about using bleach and alcohol-based cleaners
Here are a couple of important points to remember when using bleach and alcohol-based cleaning products.
Never mix bleach with alcohol, vinegar or ammonia. This can create toxic and irritating gases that can make you ill.

Alcohol-based cleaners are flammable. Don't use them near a flame or when smoking.

Follow the instructions on the bottle.

Use gloves to protect your skin when using cleaning products.

Make sure the area you are cleaning is adequately ventilated.

Cleaning products can damage surfaces - check before you clean! For example,

Alcohol-based cleaners can damage shellacked, lacquered, varnished or unsealed painted surfaces.

Bleach can stain stainless steel, so it's important to rinse it off thoroughly with water.

Keep cleaning products out of sight and reach of children.