Infected with COVID-19 and contagious - but for how long?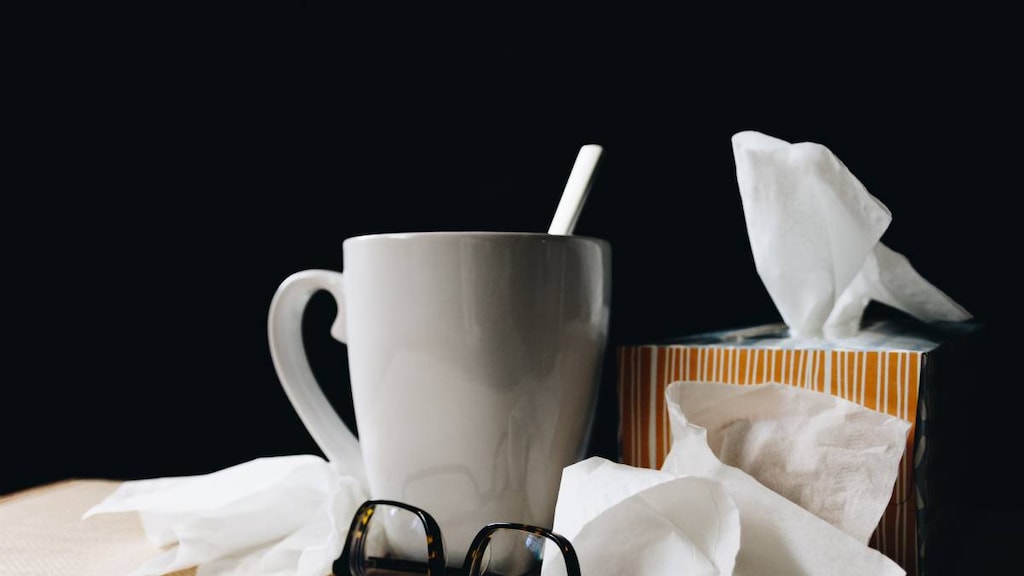 While many of us are worried about how we will fare if we do catch COVID-19, those who pick up this infectious disease will be adding one concern to another, as they worry about the risk they pose to the rest of their household. Further work is needed to fully ascertain exactly when people with COVID-19 are contagious, or capable of spreading the disease, but new information from Taiwan has improved our understanding.
Taiwan transmissibility study tells us when we're most infectious
To help determine when people with COVID-19 are most likely to be infectious, researchers in Taiwan have taken a look at the transmissibility of the disease. They followed 100 people who had COVID-19, along with 2761 of their close contacts, who were required to quarantine themselves at home for 14 days after they were last in contact with one of the confirmed cases. The researchers found the following:
A total of 22 cases of COVID-19 were diagnosed among the 2761 close contacts exposed to the disease. Four of the 22 cases were diagnosed in people who were asymptomatic (did not have symptoms)

All of the 22 cases were exposed to COVID-19 before the sixth day of the onset of symptoms in the initial case

None of the 852 close contacts who were only exposed to COVID-19 by a person who had had symptoms for 6 days or more developed the disease

None of the 9 initial cases who were asymptomatic spread COVID-19 to a close contact

Two of the 299 close contacts who were only exposed to COVID-19 before the initial case had symptoms (pre-symptomatic), developed the disease

Close contacts who lived in the same household, or who were family members not living in the same household, were at greater risk of developing COVID-19 than healthcare workers and others who were also close contacts

Of the 22 cases diagnosed in the close contacts, 13 were diagnosed among the 1125 people aged 40 and over compared with 9 cases in the 1442 people aged less than 40 years old

Close contacts were at greater risk of COVID-19 if they were exposed to it by someone with severe disease compared with exposure from a mild case
The good news is that these findings suggest that people with COVID-19 are probably only infectious for a short period of time and are most likely to spread the disease around the time they develop symptoms. The findings also suggest that people with COVID-19 who do not display symptoms are probably not that infectious.
What do the findings of the transmissibility study mean in terms of stopping the spread of COVID-19?
We know that quickly identifying and isolating people with symptoms helps to stop the spread of COVID-19, which is caused by the SARS-CoV-2 virus. The results of the transmissibility study, however, suggest that these measures alone will not be enough to contain the new coronavirus, as it is able to spread from person to person before symptoms have even developed. Social distancing measures are currently our best line of defense against this type of spread.
What does the CDC recommend to prevent the spread of COVID-19?
The US Centers for Disease Control and Prevention (CDC) currently recommends that you put distance between yourself and the people you come across outside of your home. This is especially true for people at higher risk from COVID-19. They specifically advise that you:
Stay at least 6 feet (approx. 2m) from other people when out

Don't gather in groups

Avoid crowded places and big gatherings
In addition to this, people should wear masks in public places, regularly wash their hands, cover coughs and sneezes, and regularly clean and disinfect surfaces they touch often.
The CDC also provides advice for people who are sick to help stop them spreading the disease to others in their household. In addition to their general advice, the CDC recommends that those who are sick:
Stay at home

Stay away from others in their household. Stay in a separate room and use a separate bathroom if possible

Wear a cloth faskmask if you're around other people or pets, even in your own home

Don't share personal items such as dishes, cups, towels and bedding

Clean the areas and items they use regularly