Protecting yourself from wildfire smoke
Reviewed by Medicine.com on October 12, 2020
Written by Cara Le Mouton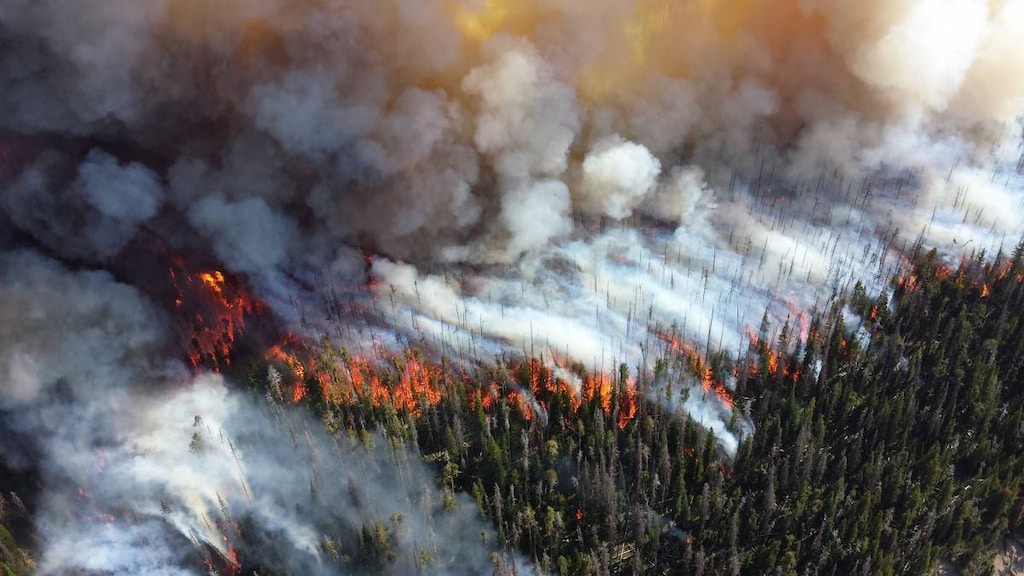 California, Oregon and Washington have been battling a historic wildfire season. The dense smoke from the wildfires pollutes the air and compromises its quality. It can make it hard to breathe, impact the respiratory system and cause a range of health problems.
Wildfire smoke contains a combination of gases and fine particles from burning vegetation, buildings, water vapour and other organic and man-made materials. The air quality is affected by these particles, the higher the air quality level the more it becomes a health hazard.
The most vulnerable people at risk from wildfire smoke are:
Symptoms of smoke inhalation
Wildfire smoke can make anyone sick. The small particles in the smoke can cause harm in multiple ways. Symptoms can vary depending on how close the fire is - the worse the smoke is outside, the worse the symptoms can be. Smoke exposure symptoms include:
coughing
trouble breathing normally
wheezing and shortness of breath
burning or stinging eyes
scratchy throat
runny nose
irritated sinuses
headaches
tiredness
The smoke can also exacerbate the symptoms of respiratory and heart problems in people who already have these conditions. Seek medical help straight away if you get these symptoms:
chest pain
fast heartbeat
asthma attacks
Tips for protecting yourself from smoke exposure
Check local air quality reports. If a wildfire is burning nearby, listen to the news and public announcements. Look up the US Air Quality Index or Spare the Air alert sites for information on air quality in your area before going outdoors.
Check visibility guides. Visibility guides measure the amount of particles in the surrounding air in the community. If these guides are available in your area they will allow you to work out the air quality based on how far you can see and plan your activities for the day. The worse the visibility the worse the conditions are outdoors.
Limit outdoor time. If visibility is not good or it is smoky outdoors avoid activities such as running, mowing the lawns or letting children play outdoors, especially if they suffer from asthma. Stay indoors if advised.
Keep your indoor air as clean as possible. Keep doors and windows closed. Run an air conditioner on a recirculate setting, or run an indoor air filter with particle removal in the room you spend the most time in.
Avoid using items that cause smoke. Do not smoke or use items such as candles and wood fireplaces.
Avoid activities that add to indoor air pollution. Avoid vacuuming or sweeping as this stirs up any particles already in your home. Also avoid frying or broiling food and using gas powered appliances.
Wear a mask. Paper or cloth masks do not provide protection from smoke particles. N95 respirators worn correctly provide more protection and are useful for those with respiratory conditions, but they may be in short supply if healthcare workers need them to protect against COVID-19. Follow social distancing rules when in public places.
Develop an action plan. Especially develop a plan if you have pre-existing respiratory or cardiovascular conditions, or are in another group at higher risk from wildfire smoke. Talk to your healthcare provider and follow the action plan they advise. Staying indoors as much as possible, making sure you have stocked up on enough of your medications and organizing home deliveries for disaster and other supplies is recommended. Pre-existing respiratory and cardiovascular conditions include heart failure, angina, ischemic heart disease, chronic obstructive pulmonary disease, emphysema and asthma. Make sure you can evacuate quickly if necessary.
Can the smoke increase the risk of Covid-19?
Inhalation of wildfire smoke can cause irritation or inflammation of the lungs and compromise your immune system. This may make you more vulnerable to lung infections including COVID-19, which is caused by the virus SARS-CoV-2.
Know the difference between symptoms of COVID-19 and smoke inhalation
Exposure to wildfire smoke and COVID-19 can both cause a dry cough, scratchy throat and shortness of breath, but if your symptoms are due to COVID-19 you may experience fever, chills, body aches and even stomach upsets as well.
Bottom line
Pay attention to news, public announcements and stay indoors if advised
Always check visibility and air quality levels before going outdoors
Limit time outdoors to reduce exposure to the wildfire smoke
Talk to your healthcare provider to put a plan in place to help reduce any symptoms if you are in a high risk group