Rheumatoid arthritis - best foods to eat or avoid
Reviewed by Sally Chao, MD on September 19, 2020
Written by Serena McNiff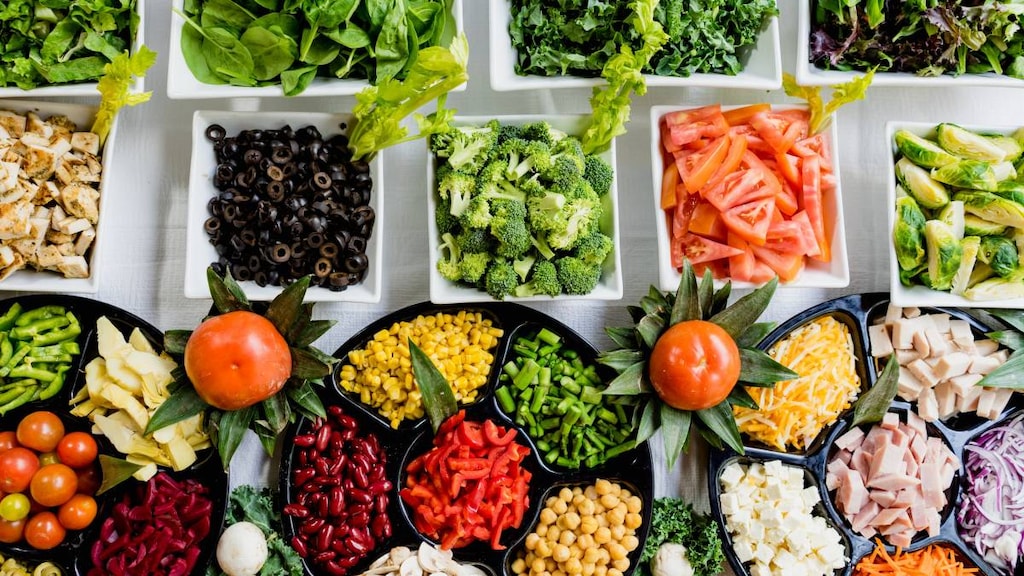 Rheumatoid arthritis — an autoimmune disease that causes the immune system to mistakenly attack and inflame the body's joints — cannot be cured by diet. However, choosing the right foods and maintaining a healthy weight, along with your medications, may help you control the inflammation and symptoms caused by rheumatoid arthritis.
There is no concrete research that points to one diet to treat rheumatoid arthritis, but some foods have been shown to help your body fight inflammation, while others may worsen inflammation.
Best foods to eat for rheumatoid arthritis
Eat these foods that support healthy joints and reduce inflammation in your body:
Fatty fish rich in omega-3 fatty acids
Salmon
Tuna
Sardines
Herring
Fruits and vegetables
For the most health benefits, eat a wide range of colorful and antioxidant-rich fruits and vegetables; blueberries, kale and broccoli are all good sources of antioxidants
Whole grains
Oats
Whole wheat
Brown rice
Quinoa
Peas and beans
Black-eyed peas
Black beans
Garbanzo beans
Red kidney beans
Nuts
Walnuts
Pine nuts
Pistachios
Hazelnuts
Almonds
Olive oil
These healthy options can help you feel better in a variety of ways:
Reduce inflammation. Omega-3 fatty acids — like those found in fatty fish and in smaller amounts in walnuts, pecans, ground flaxseed and soy — may help control inflammation, while omega-6 fatty acids — found in meats, certain oils and some fried and processed foods — may worsen inflammation. Research has shown that the ratio between omega-3s and omega-6s is important for managing inflammation, and you should aim to have more omega-3s.
The Mediterranean diet has been shown in studies to be a good approach to controlling inflammation, and it may work for some people with rheumatoid arthritis.
Reduce cell damage. Antioxidants — which are found in many fruits and vegetables, especially the colorful ones — can help lessen some types of cell damage, the cause of inflammation.
Lower levels of C-reactive protein (CRP). Fruits, vegetables and whole grains can help lower the amount of a protein called CRP, which the body produces in response to inflammation.
Reduce pain. Oleocanthal — a compound found in olive oil — reduces inflammation and may help to alleviate pain.
Foods to avoid with rheumatoid arthritis
Avoid these foods that can cause inflammation in your body:
Meats that are grilled, broiled or fried
Processed meats
Deli meats
Bacon
Pepperoni
Foods high in trans fats
Anything with partially hydrogenated oil, including some processed foods like cakes, cookies, microwave popcorn, frozen pizza and fried foods
Foods high in saturated fats
Some oils
Partially hydrogenated oil
Vegetable oils
Sugar
Refined carbohydrates
White bread
White rice
Pasta
Preservatives and flavor enhancers
Monosodium glutamate (MSG)
Alcohol
There are many foods that can worsen inflammation, but most can be avoided by consuming less pre-packaged or processed foods and eating more fruits, vegetables and whole grains.
Maintaining a healthy diet
Keeping extra pounds away is helpful; a healthy diet keeps off excess weight, which can put pressure on your joints and worsen symptoms, and body fat can foster inflammation. People with the disease may also be at higher risk of malnutrition, which a balanced diet can help prevent.
Here are some general tips to help maintain a healthy diet:
Enjoy a wide variety of foods
Balance the food you eat with physical activity
Make sure your diet includes plenty of grains, fruits and vegetables
Keep a diet that's low in fat, saturated fat and cholesterol
Your sugar intake should be moderate
Moderation is key if you choose to drink alcoholic beverages
Unfortunately, there is no miracle diet for rheumatoid arthritis, and what works for one person may not work for another. If you have rheumatoid arthritis, consult your healthcare provider to come up with a diet plan that works well for you.