UPDATE: SARS-CoV-2 vaccines to prevent COVID-19 - roundup of the front runners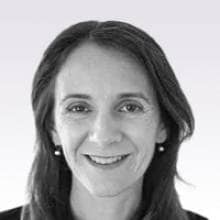 In September 2020, the World Health Organization (WHO) reported that 35 SARS-CoV-2 vaccines were being tested in clinical trials. Many more candidate vaccines are also reported to be in preclinical development.
A number of different types of SARS-CoV-2 vaccines are being investigated to prevent COVID-19, including traditional designs that contain inactivated virus. Other approaches are also being employed, including non-replicating adenoviral vector vaccines and mRNA (ribonucleic acid)-based vaccines. Currently there are no adenoviral vector vaccines or mRNA-based vaccines marketed for use in people.
Here's an update on some of the front runners including:
Non-replicating viral vector vaccines
mRNA-based vaccines
Inactivated virus-based vaccines
Protein subunit vaccines
DNA Vaccine
Non-replicating viral vector vaccines
AZD1222 (ChAdOx1-S, ChAdOx-1 nCoV-19) - University of Oxford / AstraZeneca
In September 2020, phase III development of AZD1222 was halted in the US, Brazil, South Africa and the UK after a single event raised potential safety concerns about the vaccine. Days later, however, the trial was reported to have resumed in the UK and Brazil.
An internal AstraZeneca safety report of the event is said to have stated that a 37 year old woman was hospitalized on September 5, 2020, after experiencing neurological symptoms including pain and weakness in her arms, as well as trouble walking. Her symptoms are reported to have been caused by transverse myelitis (inflammation of the spinal cord).
Previously in July 2020, it was reported that another participant in the trial had developed transverse myelitis that did not require treatment. However, the following month an information sheet provided to study participants stated that this was an unrelated neurological illness. On September 11, 2020, an updated participant information sheet stated that "After independent review, these illnesses were either considered unlikely to be associated with the vaccine or there was insufficient evidence to say for certain that the illnesses were or were not related to the vaccine."
Phase III development of AZD1222 began in the US in August 2020, following the initiation of a phase II/III trial in the UK in May. Volunteers are set to receive one or two doses of the vaccine depending on where they are enrolled.
About AZD1222
AZD1222 uses a recombinant viral vector called ChAdOx1, which is based on a weakened version of an adenovirus (common cold virus) that causes infections in chimpanzees. ChAdOx1 contains the genetic material of the spike protein from SARS-CoV-2. After vaccination the surface spike protein is produced, priming the immune system to fight off the COVID-19-causing virus. ChAdOx1 was chosen for its ability to induce a strong immune response and because it doesn't replicate, so it is not able to cause an ongoing infection.
AZD1222 was developed by the Jenner Institute and it's spin-out company, Vaccitech. The University of Oxford, which worked with the Oxford Vaccine Group, has also been involved in the vaccine's development.
The University has entered into a collaboration with AstraZeneca to develop and distribute the vaccine globally. AstraZeneca has since engaged with other organizations including Oxford Biomedica, the Coalition for Epidemic Preparedness Innovations (CEPI), Gavi the Vaccine Alliance and the World Health Organization (WHO) to support the manufacture and distribution of the vaccine. AstraZeneca reported on May 21, 2020 that it had received $US1bn from the US Biomedical Advanced Research and Development Authority (BARDA) to develop, produce and deliver the vaccine.
Ad5-nCoV - CanSino Biological / Beijing Institute of Biotechnology, Academy of Military Medical Science
By September 2020, Ad5-nCoV had entered phase III development with recruitment set to begin in what is expected to be a large, randomized trial conducted at multiple sites around the world. A single shot of Ad5-nCoV will be evaluated.
Another smaller phase III trial testing a low-dose of Ad5-nCoV (5E10 vp, 5 x 1010 viral particles) is also planned to start in Russia in September 2020.
A phase II trial of Ad5-nCoV concluded that low-dose Ad5-nCoV was safe and induced a significant immune response in most of the volunteers after one dose. At day 28, a significant neutralizing antibody response to live SARS-CoV-2, with a geometric mean titre (GMT) of 19.6 (95 percent CI 16.8-22.7), was observed in study volunteers. Vaccination with low-dose Ad5-nCoV also induced seroconversion of the neutralizing antibodies in 47 percent of recipients. Specific T-cell responses were also observed in 88 percent of the volunteers in this group. A higher dose version (1E11 vp, 1 x 1011 viral particles) of the vaccine was also tested, but severe adverse reactions were reported in 9 percent of volunteers who received the higher dose, compared with only 1 percent in the lower-dose (5E10 vp) group.
One of the concerns with adenoviral vector vaccines is that many people may have already been infected with the cold virus that is used as the vector in the vaccine and this may lead to a weaker antibody response to the vaccine. It is also possible that the immune response to the vaccine, particularly the humoral immune response, could be reduced in older people.
About Ad5-nCoV
Like AZD1222, Ad5-nCoV uses a non-replicating adenoviral vector and expresses the spike glycoprotein of SARS-CoV-2. It is being developed by CanSino Biological and the Beijing Institute of Biotechnology.
Cansino had entered into a partnership with the National Research Council of Canada to test Ad5-nCoV, but in August 2020 it was reported that Canadian trials would not go ahead because Chinese customs would not allow the vaccine to be exported.
In May 2020, CanSino partnered with Precision NanoSystems in Canada to develop a separate mRNA lipid nanoparticle (LNP) vaccine against COVID-19.
Adeno-based (rAd26-S+rAd5-S, Gam-COVID-Vac) - Gamaleya Research Institute
Granted limited approval in Russia in August 2020 and phase III development ongoing
In August 2020, a vaccine developed by the Gamaleya Research Institute of Epidemiology and Microbiology in Moscow, Russia, was approved for use in a limited number of vulnerable people including healthcare workers and the elderly. Limited approval was granted despite the vaccine only being tested in 76 people. Widespread use of the vaccine is not expected until January 1, 2021 after further testing has been carried out.
A phase III trial of the two-dose vaccine is currently recruiting volunteers in Russia and is expected to be completed in May 2021.
Ad26COVS1 (JNJ-78436735) - Janssen Pharmaceuticals
In September 2020, a phase III trial of Ad26COVS1 was set to begin recruiting volunteers at a number of sites worldwide.
About Ad26COVS1
Ad26COVS1 is an adenovirus serotype 26 (Ad26) vector-based vaccine which expresses the SARS-CoV-2 spike (S) protein. It is being developed by Janssen Pharmaceuticals, a subsidiary of Johnson & Johnson. The company has agreed in principle to collaborate with the UK Government on the vaccine's phase III trial in return for supplies of the vaccine if it is approved.
mRNA-based vaccines
mRNA-1273 - Moderna / National Institute of Allergy and Infectious Diseases
A phase III trial of mRNA-1273 began in the US in July 2020. Phase I results published the same month reported that all volunteers who received the vaccine generated an immune response against SARS-CoV-2 and no safety concerns were identified.
About mRNA-1273
mRNA-1273 is a mRNA-based vaccine that is being developed in the US by Moderna and the National Institute of Allergy and Infectious Diseases (NIAID). Development of this vaccine is also being funded by a grant from BARDA.
mRNA-based vaccines take a section of mRNA, which codes for a protein on the surface of a virus, and inserts it into a virus or liposome. When the vaccine is injected, the mRNA integrates into cells, the target protein is manufactured, and the immune system reacts and attacks any virus it encounters. mRNA-1273 specifically encodes for the full-length, pre-fusion stabilized S (spike) protein of SARS-CoV-2.
Moderna has entered into a 10-year agreement with Lonza for the manufacture of mRNA-1273.
BNT162b2 (modRNA) - BioNTech / Fosun Pharma/ Pfizer
In September 2020, Pfizer and BioNTech applied for US Food and Drug Administration (FDA) approval to expand their phase III trial of BNT162b2 to include new patient populations. The trial is evaluating a two-dose regimen of BNT162b2 30 µg.
In preclinical studies, BNT162b2 induced high levels of neutralizing antibodies in a number of different animal models, as well as SARS-CoV-2 antigen specific CD4+ and CD8+ T cell responses.
About BNT162b2
BNT162b2 is one of four mRNA-based vaccine candidates evaluated as part of BioNTech's BNT162 COVID-19 vaccine program. All of the vaccines make use of the company's LNP mRNA vaccine platforms.
The four candidates have different mRNA formats and targets and BNT162b2 specifically encodes an optimized SARS-CoVo2 full length spike (S) glycoprotein.
BioNTech is a German biotech company which is collaborating with Fosun Pharma in China and Pfizer outside of China to develop a vaccine.
Inactivated virus-based vaccines
Vero-cell derived inactivated COVID-19 vaccines - Sinopharm / Wuhan Institute of Biological Products / Beijing Institute of Biological Products
Two vero-cell derived inactivated COVID-19 vaccines are being developed by Sinopharm

One of the vaccines has been granted limited approval in the United Arab Emirates (UAE) and a phase III trial is ongoing

Both vaccines have been approved for urgent use in China
In September 2020, the UAE granted emergency approval for one of Sinopharm's vero-cell derived inactivated COVID-19 vaccines, despite phase III development only beginning on July 16, 2020. The emergency use approval allows for use of the vaccine in people at high-risk of catching the virus on the front-lines. At the time the emergency approval was granted, the two-dose vaccine had been administered to 31,000 people enrolled in the phase III trial.
Sinopharm had previously reported that it expects it will take more than a year to complete phase III development of the vaccine once it had been initiated.
Interim phase II data indicates that a medium-strength dose of a Sinopharm vaccine is associated with a low rate of adverse reactions and produces an immune response. The GMTs of neutralizing antibodies were 121 (95 percent CI, 95-154) in volunteers who were vaccinated on days 0 and 14 and 247 (95 percent CI, 176-345) in volunteers who received the vaccine on days 0 and 21. Seroconversion was observed in 97.6 percent of volunteers.
About vero-cell derived inactivated COVID-19 vaccines
Two vero-cell derived inactivated COVID-19 vaccines have been developed by the China National Biotech Group (CNBG), the vaccine and bioscience subsidiary of Sinopharm Group (China National Pharmaceutical Group). The Wuhan Institute of Biological Products and Beijing Institute of Biological Products, which are part of Sinopharm, have also been involved in their development, as has the Wuhan Institute of Virology, a part of the Chinese Academy of Sciences.
CoronaVac (PiCoVacc) - Sinovac
In July 2020, a phase III trial was initiated in Brazil to evaluate CoronaVac in healthcare professionals. A phase III trial of the vaccine was also underway in Indonesia by August 2020.
In August 2020, data from a phase II trial of CoronaVac reported that the vaccine was well tolerated and induced an immune response. At day 28, neutralizing antibody levels ranging from 23.8 to 65.4 were observed in volunteers who received two doses of either 3 µg or 6 µg of the vaccine. The lower 3 µg dose of CoronaVac also elicited a 97.4 percent seroconversion rate at day 28.
About CoronaVac
CoronaVac is a purified inactivated SARS-CoV-2 virus vaccine candidate (PiCoVacc) being developed by Sinovac Biotech in China. Sinovac has entered into two agreements with Bio Farma in Indonesia covering CoronaVac.
Protein subunit vaccines
NVX-CoV2373 - Novavax
On August 17, 2020 a phase II trial of NVX-CoV2373 containing Novavax's saponin-based Matrix-M adjuvant began in South Africa. The trial is being conducted in HIV negative and positive volunteers.
A phase I/II trial was also ongoing in September 2020, which was evaluating two versions of NVX-CoV2373 - one containing Novavax's saponin-based Matrix-M adjuvant and one without. The adjuvant is designed to enhance the immune response generated by the vaccine.
In preclinical trials, NVX-CoV2373 is reported to have induced high levels of neutralizing antibodies against SARS-CoV-2.
About NVX-CoV2373
NVX-CoV2373 is a vaccine being developed by Novavax, a biotechnology company with sites in the US and Sweden. The vaccine makes use of Novavax's recombinant nanoparticle technology to generate antigen derived from the spike protein of SARS-CoV-2.
In May 2020, Novavax reported that the CEPI will invest up to $US384mil on top of the $US4mil it has already invested to further the development of NVX-CoV2373. In total, Novavax has secured $US2bn in funding for its COVID-19 vaccine.
On September 15, 2020, Novavax reported that it has entered into a manufacturing agreement with Serum Institute of India, which will increase its production capacity for NVX-CoV2373 to over 2 billion doses annually. It has also entered into a number of other manufacturing agreements.
DNA Vaccines
INO-4800 - Inovio Pharmaceuticals
INO-4800 entered phase I/II development in Korea in July 2020. Phase I development is also ongoing in the US.
INO-4800 induced neutralizing antibodies and T cell responses targeting SARS-CoV-2 in preclinical studies
About INO-4800
INO-4800 is a synthetic DNA-based vaccine that targets the spike protein of SARS-CoV-2. It is being developed by Inovio Pharmaceuticals using its DNA medicine platform.
Unlike other vaccines that are administered via intramuscular injection, this vaccine is administered via intradermal injection followed by electroporation using the CELLECTRA 2000 device.
Inovio has entered into a number of collaborations and is receiving funding to further the development of INO-4800, including $US17.2mil in funding that it has received from CEPI. Invovio is working with Beijing Advaccine in China and the International Vaccine Institute in South Korea. It is also working with Public Health England (PHE) and Commonwealth Scientific and Industrial Research Organisation (CSIRO) in Australia, as well as other organizations.
In September 2020, Inovio partnered with Thermo Fisher for the manufacture of INO-4800. Thermo Fisher is one of a number of organizations involved in the manufacture of the vaccine. Invivo is planning to have 100 million doses of the vaccine manufactured in 2021.
Research continues for SARS-CoV-2 vaccines
In addition to these vaccine candidates there are many others that are also being developed and may prove to be better candidates. Although progress is being made, there are still a still a number of questions regarding these vaccines that need to be answered including:
What level of immune response to a vaccine do we need to confer immunity?

How long will a vaccine provide protection for?

How quickly can the vaccines be made available?