Spotlight on inflammation and blood clots in COVID-19 - complications of key concern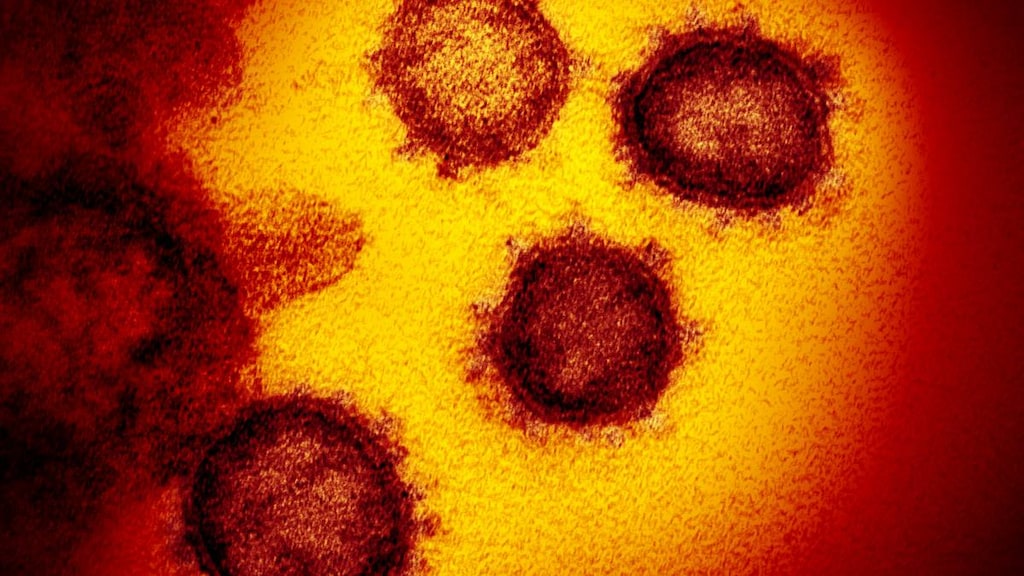 While many of us think of COVID-19, the disease caused by SARS-CoV-2, as a respiratory disease, doctors on the front line are shedding light on just what makes this virus so lethal in severe cases. Inflammation and venous thromboembolism (VTE, blood clots in veins) have been identified as key culprits.
Italian Dr. Sandro Giannini has highlighted the cascade of events the virus induces in some severe cases of COVID-19, which once begun can lead to death. Giannini links the inflammation observed in COVID-19 patients, with the development of blood clots (thrombi) and potentially lethal cardiac or heart problems.
Giannini is not alone in his observations. Two separate groups of researchers from China have reported the results of their studies and they also suggest that inflammation plays a role in the development of heart injury in COVID-19 patients, which was strongly linked to a fatal outcome.
Infections can cause blood clots
The link between infection and blood clots has already been established. Importantly, one study previously conducted in the US, has alerted us to the fact that older people - who we know are most at risk from COVID-19 - are especially susceptible to the development of blood clots following an infection.
Information from the Health and Retirement Study conducted in 16,781 older Americans showed that older people who developed an infection at home were nearly 3 times more likely to be admitted to hospital because of a blood clot within 90 days, compared with those who hadn't had an infection. If the older person developed the blood clot during a stay in a hospital or nursing facility, then they were nearly 7 times more likely to be admitted to hospital for a blood clot within 90 days.
The link between infection-induced blood clots and inflammation
Infection-induced blood clots, unlike blood clots caused by other mechanisms, are more strongly mediated by the inflammation caused by the presence of the infectious agent and its products. The inflammation can cause platelet activation, which can accompany endothelial damage and lead to fibrin deposition and the formation of blood clots.
Laboratory results from patients with severe forms of COVID-19 have revealed that their bodies are working hard to break down blood clots, with D-dimer elevations being common in such patients. D-Dimer is a small protein fragment (a fibrin degradation product) found in the blood after a blood clot is broken down by enzymes.
Novel agents for treating inflammation in COVID-19 patients
Giannini reported that anti-inflammatory drugs are necessary to treat severe cases of COVID-19 and ventilators alone are not sufficient. The use of such drugs in patients with severe disease in Italy was beneficial, according to the doctor, and he urged other countries to use them. Chinese researchers have also looked into the use of anti-inflammatory drugs in patients with severe COVID-19, including those who experience an inflammatory cytokine storm. These researchers also concluded that timely treatment with anti-inflammatories was of great importance.
There has been some reluctance to use anti-inflammatory medications, including existing corticosteroids, because of concerns they may delay virus elimination and increase the risk of secondary infections. However, some anti-inflammatory agents are under investigation, including newer ones. Novel agents with anti-inflammatory properties that are being investigated for the treatment of COVID-19 include:
Baricitinib (Olumiant): This drug is a janus kinase (JAK) inhibitor, which is already used in the treatment of rheumatoid arthritis. This Eli Lilly drug was identified as a potential treatment for COVID-19 using BenevolentAI artificial intelligence platform.

Inhaled beta-interferon: An inhaled formulation of beta-interferon, assigned the code name SNG001, is also being investigated after showing promise in patients with asthma and chronic obstructive pulmonary disease (COPD) who also had lung infections, such as the flu.

Opaganib: Redhill's experimental drug opaganib, a selective inhibitor of sphingosine kinase-2, has shown promise in the first two COVID-19 patients to receive the drug.

Ruxolitinib (Jakafi): Novartis' ruxolitinib is another JAK inhibitor under investigation. It is already approved for the treatment of acute graft versus host disease (GVHD), myelofibrosis and polycythemia vera.

Tocilizumab (Actemra): Roche's anti-interleukin-6 (IL-6) receptor therapeutic, tocilizumab, is another agent of interest. It is already approved for the treatment of rheumatoid arthritis and other conditions, including severe or life-threatening cytokine release syndrome following chimeric antigen receptor T cell treatment.