What to know about nebulizers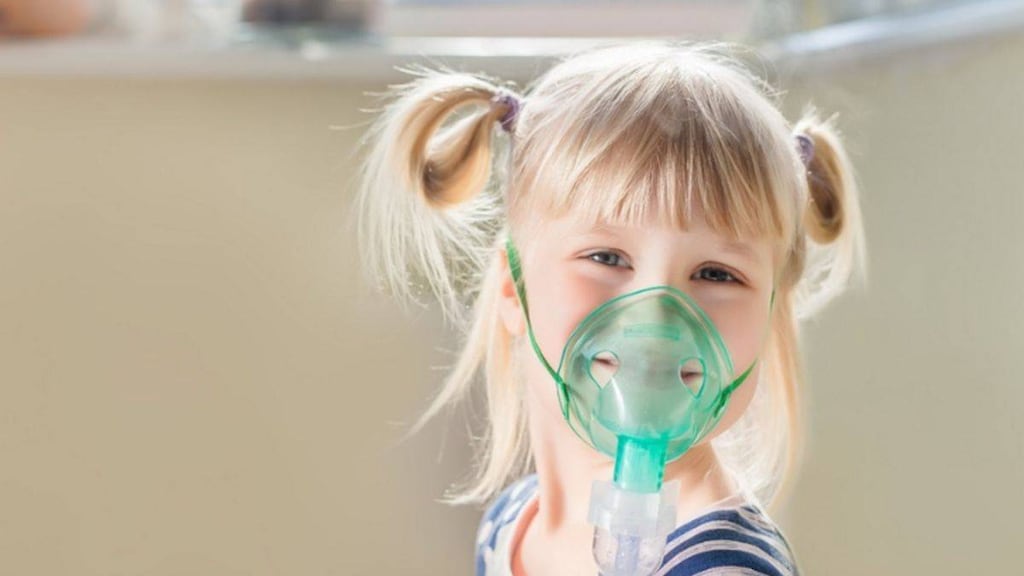 What is a nebulizer?
A nebulizer is a medical device or machine that is used to deliver medication to the lungs. A nebulizer takes a liquid medication and turns it into a fine mist or aerosol that an adult or child can breathe in.
The key parts of a nebulizer include:
The nebulizer chamber, which is a small plastic container or cup that holds the liquid medication
A top piece or cap that attaches the container to a mouthpiece or face mask
A mouthpiece or face mask that fits over the nose and mouth for the medication to be delivered through
A tube that connects the nebulizer machine to the chamber, which air passes through
The nebulizer machine, which is an air compressor
A nebulizer works by forcing air into the liquid medication, which produces a fine mist of medication that can be breathed in via the mouthpiece or face mask.
What is a nebulizer used for?
A nebulizer is used to inhale medications that are administered to help treat various lung conditions including:
Cystic fibrosis
Bronchiectasis
Pulmonary fibrosis
Nebulizers are used to deliver a variety of medications, such as medications that open up the airways, treat infections, or help to thin out phlegm and reduce mucus build up.
Nebulizers are commonly used when:
Your asthma or COPD suddenly gets worse and:

You find it difficult to use a metered-dose inhaler (MDI) and spacer. Children, some people with disabilities or other conditions may find it more difficult to use an inhaler and spacer.
Your an adult experiencing a severe episode with a breathing rate above 30 breaths per minute at rest and you can't use a spacer properly
You have history of life-threatening asthma or 'crashing'

You have chronic asthma or COPD and:

You struggle to use a MDI and spacer because of another condition
Your COPD causes such poor lung function that you can't inhale properly from a MDI and spacer

You have cystic fibrosis or bronchiectasis and need:

Antibiotics to prevent infection
Hypertonic saline
What types of medication are administered using a nebulizer?
Bronchodilators. Bronchodilators are medications that are used to open up the airways and help improve airflow to the lungs. They help to alleviate symptoms and improve lung function and are used in the treatment of lung conditions such as asthma and COPD.

Bronchodilators, including short- and long-acting beta-2 agonists and anticholinergic (antimuscarinic) agents, may be used with a nebulizer. Bronchodilators that are described as 'reliever' medications are commonly used. Albuterol, albuterol plus ipratropium, levalbuterol (Xopenex), glycopyrrolate (Lonhala magnair) and revefenacin (Yupelri) are all examples of bronchodilator medications administered via a nebulizer.
Hypertonic saline solution. Hypertonic saline is a form of saltwater that is suitable for use in a nebulizer. It is used to help loosen mucus so that it can be more easily cleared from your airways when you cough.
Antibiotics. Antibiotics administered via a nebulizer can be used to both treat and prevent an infection and they often used in patients with cystic fibrosis or bronchiectasis
Nebulized corticosteroids, such as budesonide inhalation suspension (Pulmicort Respules), are also sometimes used as an alternative to MDIs and spacers to help prevent asthma symptoms in young children.
Advantages and disadvantages of using a nebulizer
Nebulizer use has some benefits over other options. Nebulizers do not require the coordination that is necessary to use MDI or the quick intake of breath required for breath-activated inhalers. Nebulizers can also be used by those too unwell or unable to use an inhaler for other reasons. When a nebulizer is used the medication is delivered directly to the airways and it starts to work quickly.
Disadvantages of using a nebulizer include that they are generally less portable and more expensive than inhalers, and they can take longer to set up and to administer the medication. Nebulizers also need to be plugged in or have batteries to operate.
What are the three different types of nebulizer?
There are three different types of nebulizer including:
Jet nebulizers. These are the traditional type of nebulizer machine. They tend to be less portable and make more noise than other types of nebulizers. They use compressed gas to turn the liquid medication into an aerosol. Jet nebulizers often need to be plugged in, but some machines have a separate battery or charger.
Ultrasonic nebulizers. Ultrasonic nebulizers make use of a piezoelectric crystal vibrating at high frequency to produce aerosols. They create ultrasonic waves in the liquid medication, which causes aerosols to develop on the surface of the liquid. They are more efficient and smaller than jet nebulizers, but can't be used to deliver all of the medications commonly delivered via a jet nebulizer including medications that come in the form of a suspension, such as budesonide.
Mesh nebulizers. Mesh nebulizers use the vibrations of a piezo element to vibrate the mesh or membrane in the device to produce aerosols. The vibrating mesh is in contact with the liquid medication and the movement of the mesh pushes the liquid through its holes to produce aerosols. Mesh nebulizers tend to be more portable and convenient and easy to use than jet nebulizers. They can deliver medication quickly, are battery powered, and near silent when working.
How to use a nebulizer
Always read and follow the instructions for use that come with your particular nebulizer machine.
Here are some basic steps to follow when using a jet nebulizer, a commonly used type of nebulizer.
Wash your hands
Fill the nebulizer container with your prescribed medication, taking care to hold the container upright to avoid spills
Fit the top piece on the medicine container
Attach the top piece and container to the face mask or mouthpiece
Connect the container to the compressor using the tubing
Place the face mask over your mouth and nose, or the mouthpiece in your mouth between your teeth and seal your lips around it
Turn on the compressor
Breathe in through your mouth taking normal, regular breaths
Turn off the machine when the medication is all gone from the container
Unplug your nebulizer, and clean and store it following the instructions that came with it
How to clean and look after your nebulizer
It's important to clean your nebulizer after each use to keep it working well and to prevent germs that may make you sick.
To clean your jet nebulizer:
Take apart the mouthpiece or face mask, top piece, medicine container and tubing
Set the tubing aside - do not place in water
Take the mouthpiece or face mask, top piece and medicine container apart and place in the top rack of the dishwasher OR wash in warm soapy water and rinse
After shaking of excess water, leave the pieces to dry in a cool and dry place until
Once a week also give your jet nebulizer a more thorough clean.
Place the mouthpiece or face mask, top piece and medicine container in a solution of 3-part water to 1-part white vinegar and leave to soak for 30 minutes or as recommended
After soaking the nebulizer pieces, rinse and leave them to dry in a cool and dry place
Use a soapy cloth or a disinfectant wipe to clean the outside of the tube and the compressor. Never put these in water.
Clean the air filter in your compressor as recommended in the instructions
You may need to replace parts of your nebulizer as they wear out, especially the tubing and medicine container.