Living with COPD: 6 Tips to improve your quality of life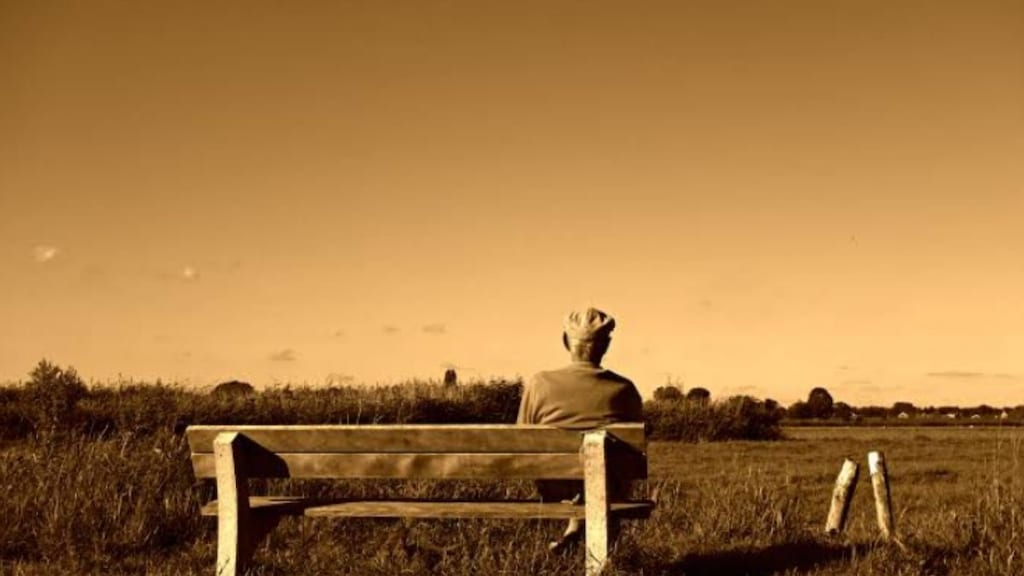 Chronic obstructive pulmonary disease (COPD) is an umbrella term used to describe chronic lung diseases including chronic bronchitis and emphysema. Over time, COPD makes it harder for you to breathe and has a negative impact on your quality of life.
While medications and oxygen are available to help with your symptoms, here are 6 tips to try that may also help improve your quality of life if you are living with COPD.
1. Look after your lungs
COPD weakens your lungs, so it's important to avoid things that could damage your lungs further or cause your symptoms to flare-up. To help look after your lungs:
Quit smoking - this is the best thing you can do to improve your quality of life if you have COPD
Avoid secondhand smoke, pollution and fumes
Protect yourself from respiratory infections by:

Getting vaccinated against the flu and pneumonia and encouraging those you're in contact with to do the same
Washing your hands frequently
Avoiding crowds or people with cold and flu symptoms, especially indoors during winter
Maintaining good oral hygiene standards by cleaning your teeth twice a day and visiting the dentist regularly
2. Work on your breathing
Breathing exercises can help to rid your lungs of stale air and phlegm, increase your oxygen levels and improve how well your diaphragm - the large muscle below your lungs - works to help you breathe.
The key to using breathing exercises to improve your breathing is to practice them a few times each day for several breaths at a time. This helps you improve your technique without overdoing it and becoming fatigued.
Here are two breathing exercises that can help:
Pursed-lip breathing. This is a technique that helps to open up the airways as you breathe out, reducing the amount of effort it takes to breathe. It also helps remove carbon dioxide from the lungs. It's useful if you're suffering from shortness of breath and helps you to feel more relaxed and in control of your breathing.

Pursed-lip breathing involves breathing in through the nose and then more slowly breathing out through pursed or puckered lips in a controlled way.

Diaphragmatic breathing (belly breathing). This technique is focused on correcting your breathing and helps to strengthen your diaphragm. It helps to reduce the amount of effort and energy you have to put into breathing.

Lie down flat or sit in a comfortable position
Put one hand on your stomach just below your ribs and the other on your upper chest
Breathe in deeply through your nose. As you breathe in your stomach should push your hand out, but your chest should not move
Next, breathe out through pursed lips. Your stomach will go down as you breathe out, but once again your chest should not move
3. Eat well
It's not uncommon for people with COPD to have a poor quality diet, which can be caused by a range of factors such as fatigue or difficulty chewing and swallowing, as well as social factors such as living alone. Malnutrition and a low body-mass index (BMI) are common problems in people with COPD and these issues can lead to poorer outcomes.
The types of foods you eat are important and like for many other conditions, a healthy well-balanced diet, such as the Mediterranean diet, is beneficial.
There is no one specific food or supplement that is recommended for people with COPD. A diet rich in fruits and vegetables, which includes a range of vitamins and minerals, such as vitamins C, E and D and magnesium, selenium and calcium is a good idea. Adequate protein, whole grains high in fiber and even a little wine is also a good option for people with COPD. A good diet helps ensure adequate muscle mass is maintained for breathing, and has anti-inflammatory, antioxidant and other properties that are good for the airways and lung function.
As COPD progresses you may not feel like eating. In this situation high-energy foods that don't take up much room are useful. Try creamy soups, rice pudding, cheese or peanut butter.
Foods to avoid include cured meats (including bacon, hot dogs and other processed meats), foods high in salt and fat, and processed foods. Soda and heavy alcohol intake should also be avoided. These foods and drinks can cause inflammation and other negative effects that worsen lung function.
In addition to choosing the best foods, it's important if breathlessness or fatigue interferes with your eating to:
Eat smaller amounts more frequently
Rest up before meals
Don't rush - take your time and chew foods well
Focus on breathing evenly when chewing
Buy prepared foods or ask someone else to prepare meals
Get your groceries delivered or ask someone else to pick them up
4. Take some exercise
Physical activity or exercise is important for keeping in shape and keeping your lungs and heart working as well as possible. It's a good way to strengthen your breathing muscles, boost your mood and give you more energy. Aim for 20-30 minutes of physical activity 3-4 times a week, but even a small amount of exercise is better than none.
Walking is a popular exercise for people with COPD to try. The time and distance you walk for can be gradually built up over time. If you don't enjoy walking for exercise then try something else that you enjoy.
5. Get a good night's sleep
Sleep problems are common in people with COPD, so it's important to practice good sleep hygiene habits to give yourself the best chance of getting a restful night's sleep.
If you are having trouble sleeping then propping your head up while you sleep can help make you more comfortable and relieve symptoms. If this doesn't help then you may benefit from wearing a continuous positive airway pressure (CPAP) machine. A CPAP machine helps keep your airways open and stops them from collapsing while you sleep. Talk to your healthcare provider about whether or not this is a good option for you.
6. Participate in pulmonary rehabilitation
Pulmonary rehabilitation is a program that your healthcare provider may also recommend for you to try. Like the other options it doesn't replace medical treatment, but is a program that can help people with chronic respiratory conditions, such as COPD, reduce their symptoms, increase their exercise tolerance and make daily activities easier.
Pulmonary rehabilitation begins with a series of tests and a review of your medical history and treatments. This enables your healthcare team to learn more about you so the plan developed can be tailored to your needs. Your plan may include:
Exercise training
Nutrition and diet advice
Education about COPD
Energy saving techniques
Breathing exercises
Counseling and support groups