The risky business of rushing a SARS-CoV-2 vaccine to market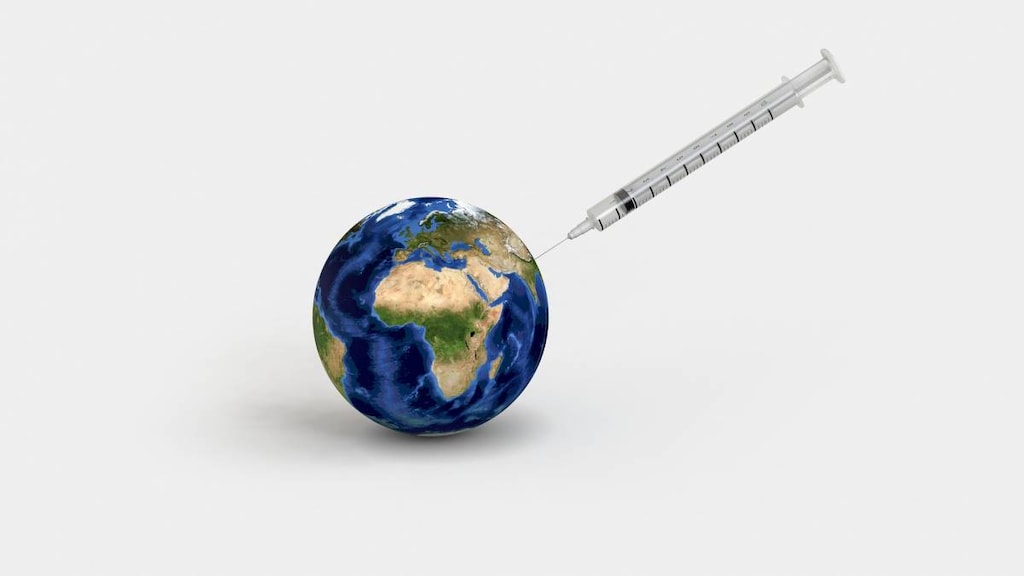 SARS-CoV-2 vaccines are currently being fast-tracked through development to help in the fight against COVID-19, the disease caused by the new coronavirus. Some companies are even keen to have their vaccines on the market in the coming months, less than a year after the pandemic began. Initiatives, such as Operation Warp Speed (OWS) in the US, are investing large sums of money in an attempt to maintain efficacy and safety standards, while accelerating development timelines.
Until now it has typically taken 10-15 years to bring a vaccine to market, so it is not surprising that rushing vaccines through development is causing many to worry about the risks.
How are vaccines usually developed and approved?
Vaccines typically spend 10-15 years going through the same sort of development processes as other drugs and biological agents. They are researched and tested in the laboratory before moving onto testing in people. Initial clinical trials (phase I) are conducted in very small numbers of people to establish the optimal dose and to gain some confidence about the safety of the vaccines. Over time the vaccines are tested on more and more people as they progress through the clinical development process (phase II and III trials) designed to inform us about how effective and safe they are. The data is then compiled and submitted to the Food and Drug Administration (FDA) to gain approval, so that the vaccines can be marketed, prescribed and administered to patients. Once approved, the FDA continues to oversee the production of vaccines.
Ongoing tracking (phase IV) also occurs once the vaccines are marketed to detect any issues that were not identified during the clinical development process. The Vaccine Adverse Event Reporting System (VAERS) also collects and analyzes adverse event (side effect) information, as part of a US national vaccine safety surveillance program.
What are some of the potential risks associated with rushing a SARS-CoV-2 vaccine to market?
The vaccine won't work

The vaccines won't be safe

People won't want to take the vaccines

People will be put off taking vaccines in the future

1. The vaccines won't work
It is still unclear how long immunity to SARS-CoV-2 lasts following infection with the virus or even whether everyone infected does become immune. Immunity to some viruses can last for years after infections, while for others it may only last months. Further research into this new coronavirus is necessary to fully understand SARS-CoV-2, but this will take time.
Our lack of knowledge also complicates the development of a vaccine, because while researchers conducting clinical trials can study the immune response a person develops against the vaccine, it is not clear what level of protection this will provide in the real-world setting and how long the vaccine will really protect for. If vaccination is required frequently to maintain immunity, healthcare providers will likely struggle to meet demand.
There is also a risk that a vaccine may not provide full protection and will simply help to alleviate some of the symptoms. Whether this will allow further spread of the virus by infected people that appear largely asymptomatic (without symptoms) is unknown.
2. The vaccines won't be safe
Years of testing in large clinical trials enrolling many people provides some confidence that adverse events, or side effects, will be picked up before a vaccine is used in the wider community. The dramatically compressed timeframes being used to test SARS-CoV-2 vaccines, and possible undersized trials, means that adverse events or side effects may be missed during development. This could have serious consequences given the number of people that will be immunized with these vaccines.
Following the 2009 swine flu pandemic it was discovered that people vaccinated in Europe with Pandemrix were at increased risk of narcolepsy, a chronic neurological disorder affecting the sleep-wake cycle. It's possible that any new vaccines could cause an adverse event to occur like this, but the chances of uncovering these and protecting people from them is likely to be reduced by rushing the development process.
Antibody-dependent enhancement (ADE) is an adverse event of particular concern that researchers are keeping an eye out for. This is where the immune response generated by the virus or a vaccine makes it easier for the virus to enter cells. Instead of being protected against the virus in the future, subsequent exposure may be dangerous and result in more severe disease symptoms.
3. People won't want to take the vaccine
Even the most staunch supporters of vaccines may not be willing to take a vaccine if they feel it hasn't been adequately investigated. This would reduce the chances of any COVID-19 vaccination campaign being successful.
Many vaccines also require two doses to be given some weeks apart. Side effects experienced during the first dose, even if minor, may put people off returning for a second dose.
4. People will be put off taking vaccines in the future
Many people are already hesitant to take vaccines that were developed using more rigorous standards and studied over longer periods of time. If the new SARS-CoV-2 vaccines prove ineffective or cause significant adverse events or side effects, then the success of future vaccine initiatives is likely to be put in jeopardy. Rushed vaccines that don't protect against SARS-CoV-2 are likely to cause mistrust in medical professionals and science to grow, which will make fighting future pandemics even more difficult.
Only time will tell
It remains to be seen whether the efforts to maintain safety and efficacy standards using initiatives such as OWS will be enough to enable safe and effective SARS-CoV-2 vaccines to be rushed through development.
Many people will be faced with the task of weighing the risks of being immunized with one of the new vaccines against the risk of doing nothing. Their decisions are likely to be affected by where they live, their age and underlying health.
In a country like New Zealand, where for most people there are no restrictions on their day to day life and there is very little chance of catching COVID-19, people may be less keen to take a vaccine that's been rushed through development. However, in countries like the US and UK, where the virus hasn't been brought under control, people may be more willing to accept one.