Tips to beat seasonal affective disorder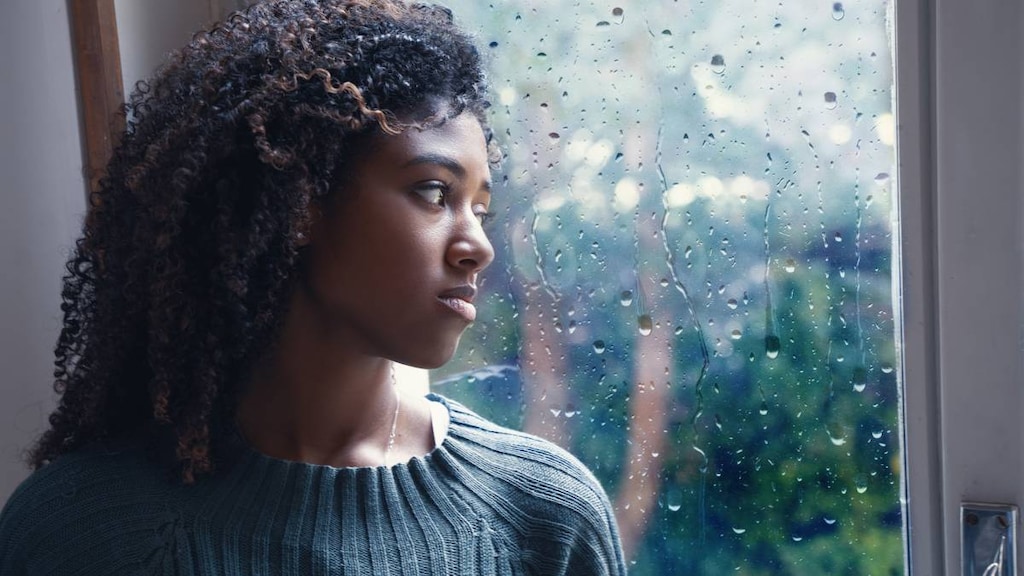 As we move into winter and the days start to get shorter, symptoms of seasonal affective disorder (SAD) can start to creep in for some people.

SAD is more than just the 'winter blues'. The DSM-5 (Diagnostic Manual of Mental Disorders-5) classifies SAD as a type of depression called Major Depressive Disorder with Seasonal Pattern. It's also known as seasonal depression or winter depression. The exact cause of SAD is unknown, but an imbalance in brain chemicals associated with exposure to less sunlight over the winter months has been linked to the development of SAD symptoms.
Symptoms of seasonal affective disorder include fatigue, weight gain and other symptoms of depression
The severity of SAD symptoms can vary from mild to severe. Symptoms commonly include fatigue and weight gain, which is linked to craving carbohydrates and generally eating too much. Symptoms of SAD also include other signs of depression such as:
Depressed mood or feeling sad
Loss of interest or pleasure in activities that were enjoyable
Sleeping troubles including having trouble falling asleep and/or staying asleep (insomnia), feeling excessively sleepy during the day (hypersomnia), or sleeping too much
Increased purposeless physical activity or slowed movements and thoughts including restless symptoms, inability to sit still, pacing, handwringing, a slowing down of thoughts, actions or speech
Feeling worthless and guilty
Difficulty concentrating, thinking or making decisions
Thoughts of suicide or death
SAD affects about 5 percent of US adults and the onset of symptoms usually begins sometime between 18 and 30 years of age. SAD symptoms typically last about 40 percent of the year, but are more common in January and February in the US. Symptoms tend to start to lift as spring arrives and the days get longer, but some people also experience SAD in the summer months. SAD is more common in women than men, and also more common in people living further away from the equator who see less sun during winter.

Some people find that SAD doesn't affect their daily life much, but for others it can be quite disabling. It's important to put systems in place to help you cope if you experience SAD.
Here are 5 tips to try to help you beat seasonal affective disorder
1. Talk to a healthcare professional
If you think you're experiencing the symptoms of SAD talk to your healthcare provider. They can tell you whether you're suffering from SAD or another form of depression. They can also help you come up with a treatment plan, which may include taking antidepressant medication.
2. Try light therapy
Bright Light Therapy is an effective treatment for SAD and involves sitting in front of a device called a light box which gives off a really bright light. It's a safe and easy treatment, which you can use at home. Usually light boxes are used from fall through to spring.
You should set up your light box on a table at the specified distance from you. You can use your light box while working, reading or eating. The important thing is that the light from the light box reaches your eyes, although take care not to stare at it.
The amount of time you should sit in front of your light box varies and depends on the intensity of the light and how long you've been using it for. Usually half an hour to two hours a day of light therapy is prescribed. Often 10,000 lux is prescribed for use in the early morning, although some patients are recommended to use their light boxes in the evening.
It usually takes about three to five days to respond to light therapy, but some people may not notice any improvement for a couple of weeks.
Light therapy is not suitable for everyone, so check with your healthcare provider before using a light box, especially if you have issues with your eyes or are sensitive to light. Common side effects include headaches, nausea and eyestrain. Tiredness can also be a problem initially as sleep-wake patterns adjust.
3. Consider cognitive behavioral therapy
Cognitive behavioral therapy adapted for use with SAD (CBT-SAD) is a type of psychotherapy or talk therapy, which can help to improve SAD symptoms and reduce the chances of them recurring. CBT-SAD is particularly helpful when continued between winters, especially during the first year after diagnosis.
CBT can help you to replace negative thoughts with more positive ones and help you to identify activities that you'll find enjoyable and engaging. It can also help you to learn to manage stress better.
4. Venture outside and get some exercise
Getting outdoors and seeing some sunlight can help improve the symptoms of SAD. Exercising outside is a great option and is a good way to boost your mental wellbeing in general. Pick exercises and activities that you enjoy. Aim to do 150 minutes of exercise over the course of the week. Just 30 minutes at a time can make a difference. Exercising with a friend or with a group can be of extra benefit too.
5. Get a good night's sleep
Disturbed sleep patterns are common in people with SAD. It's common for people with SAD to feel really sleepy during the day, sleep for longer periods of time at night than they would in summer, have trouble waking up and to feel like they need a nap during the day. Insomnia and nightmares are also more common.
It's recommended that adults get at least seven hours of sleep a night. Good sleep habits are also important. To help get a good night's sleep try:
Going to bed and getting up at the same time, including on Saturday and Sunday
Making sure your bedroom is a comfortable temperature, quiet and dark
Making sure you don't have phones, TVs and other electronic devices in the bedroom
Avoiding large meals right before bed and caffeine later in the day
What to avoid if you have seasonal affective disorder
If you have SAD it's important to stick to your treatment plan and it can help to avoid:
Isolating yourself. Make sure you reach out to friends and family and catch up with people. Even if you don't feel up to it, making the time for social contact is a good way to help ward off the symptoms of SAD.
Alcohol and drugs. Using alcohol and drugs can make the symptoms of SAD worse. Alcohol and drugs may also interact with prescription medications your healthcare provider might prescribe for you to treat SAD.