Understanding and coping with depression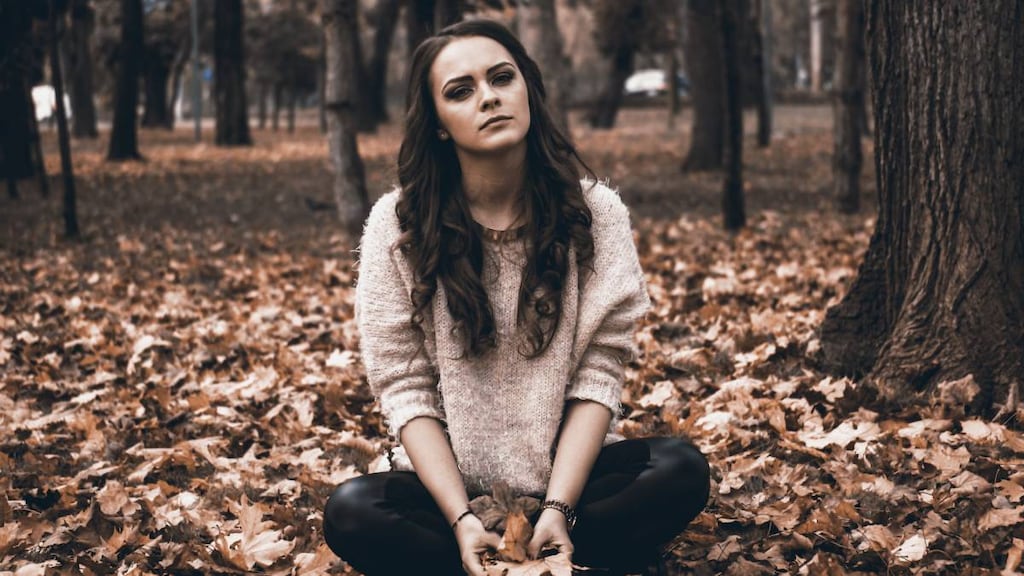 Depression is a mood disorder that affects more than 264 million people worldwide and is a leading cause of disability in the US among people aged 15 to 44 years old.
Depression is a serious condition. It isn't just feeling a bit down or sad, and it's not the same as grief, although the two share symptoms in common and can co-exist together.
Depression isn't just one disorder. There are multiple different types and subtypes of depression. The most common type of depression is major depressive disorder (MDD), which is often simply called depression.
Seasonal affective disorder, persistent depressive disorder (dysthymia), premenstrual dysphoric disorder (PMDD) and postpartum depression, are some of the other types of depression.
There isn't one simple cause of depression either. Many factors contribute to the development of depression including environmental, lifestyle, genetic and biochemical factors, as well as personality traits.
Losing a loved one or a job, being exposed to abuse, poverty or violence, having a parent or sibling with depression, suffering from a chronic condition or taking certain medications can all put you at greater risk of developing depression.
Recognizing and treating depression early is linked to better outcomes, so it's important to know what signs and symptoms to look out for and how to cope with depression.
What does depression look like?
The symptoms of depression can vary from person-to-person, but here are some common signs to look for to help you recognize depression.
Signs to watch out for in family and friends
They seem to have stopped caring about things, even activities they once enjoyed. They've lost interest in work and hobbies and have become withdrawn.
They have developed a negative outlook on life and have become moody, short-tempered, grumpy, easily irritated, critical or say they feel helpless and overwhelmed.
Their sleeping patterns have changed and they are sleeping more or less than usual. They seem forgetful, struggle to make decisions and seem disorganized or confused.
Their eating habits have changed and they are eating more or less than usual, resulting in recent weight gain or loss.
They are drinking more or abusing drugs, which can include self-medicating with prescription medications such as sleeping pills.
They complain of feeling constantly tired and suffer from headaches, stomachaches and other aches and pains.
Symptoms healthcare professionals use to diagnose depression
The following is a list of symptoms that are used by healthcare professionals to help diagnose MDD.
Depressed mood or feeling sad
Loss of interest or pleasure in activities that were enjoyable
Changes in appetite or weight - weight loss or gain unrelated to dieting
Sleeping troubles including having trouble falling asleep and/or staying asleep (insomnia), feeling excessively sleepy during the day (hypersomnia), or sleeping too much
Increased purposeless physical activity or slowed movements and thoughts including restless symptoms, inability to sit still, pacing, handwringing, a slowing down of thoughts, actions or speech
Fatigue or loss of energy
Feeling worthless and guilty
Difficulty concentrating, thinking or making decisions
Thoughts of suicide or death
To be diagnosed with depression a person must suffer from five or more of the symptoms in the list above and these must have been present during the same two-week period and be a change from how they felt previously. At least one of the symptoms needs to be a depressed mood or loss of interest or pleasure.
How to cope with depression
Dealing with depression can be challenging. If you suspect a friend or family member has depression it can be hard to know the right thing to say or how to help. If you have depression yourself it can sap your energy and motivation, making it difficult to reach out for help. Here are some tips for coping with depression.
How to help friends and family deal with depression
Talk to the person you're worried about. Tell them that you are concerned about them and that you care about them. Be supportive and remind them that they are not alone.
Encourage them to get help. They may struggle to manage this on their own. It may help to suggest just making an appointment for a routine check-up or offering to help them make an appointment and going along with them. Helping them put together a list of their symptoms beforehand to speak about at their appointment can also help.
Support their treatment plan. Getting and sticking to the right treatment is important, but this can be difficult for the person who is unwell. You can try and help by:

Assisting them with making and attending appointments
Encouraging them to stick to their treatment plan. Remember to be patient because it takes time to recover
Try to be positive, exercise, eat well, get out of the house and lead a healthy lifestyle and gently encourage them to join you
Offer to help them with tasks they are finding difficult

Remember to take care of yourself as well. Depression doesn't go away overnight. Helping someone with depression can be challenging, especially if they are reluctant to recognize that they have depression or accept help. Remember to take time to look after your own mental health.
Self-help tips for depression
Look for support. Talk to friends and family who can offer you support. It can be helpful to have someone who can listen to you. Another option is to join a support group for people with depression.
Spend time with people. Spending time with other people can make you feel better. Make the effort to actually see other people, rather than just connecting online. Get out there and socialize, even if you don't feel like it. Attending that party or event you've been invited to can also boost your sense of wellbeing. If that seems like too much, then try meeting a friend for coffee, going for a walk, or just hanging out. Schedule in regular catch ups.
Do things that you previously enjoyed. Make time in your life for the things that were once enjoyable or find new activities that you might enjoy.
Take care of yourself.

Get enough sleep
Exercise
Eat well
Manage your stress levels - slow down and know your limits
Try and avoid dwelling on negative thoughts

Care for other people or a pet. Helping other people, even in a small way, can help improve your mood, as can looking after a pet. Look for opportunities to help others. It can be as simple as making time to listen to a friend or maybe something bigger such as volunteering.
Visit your healthcare professional for help. Remember to follow the treatment plan they recommend and take your medications as prescribed.
Where to get help
Contact your healthcare professional if you think you may have depression. Reach out to family and friends for support.
Lifeline network also provides free and confidential support 24/7 for people in distress. Call 988, text 988 or chat with the Suicide & Crisis Lifeline from anywhere in the US.